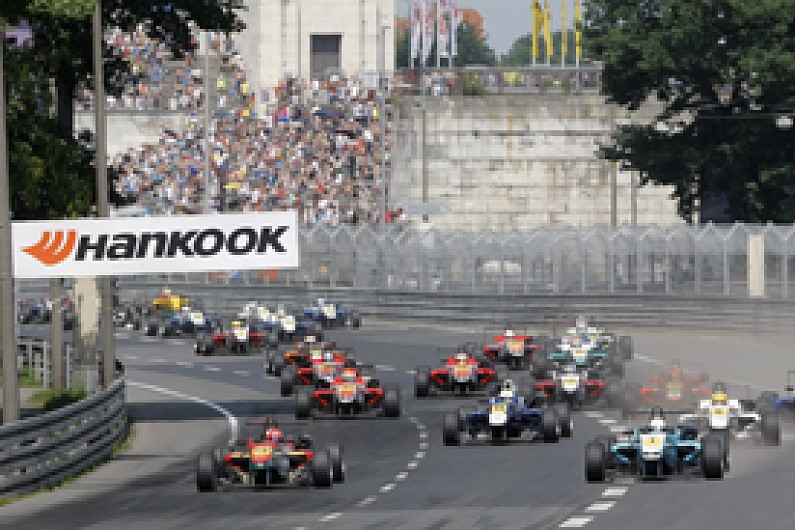 Gerhard Berger has pledged to standardise Formula 3 technical regulations worldwide as soon as possible in order to ensure that the series re-emerges as a key stepping stone to Formula 1.
Berger, who is the head of the FIA's Single-Seater Commission, made the comment at the latest round of the FIA European F3 Championship at the Norisring on Saturday, which featured a strong 28-car field that encompassed competitors from the British championship and the Euro Series.
Currently only the British and Japanese domestic championships, plus the Euro Series, run to the latest FIA technical regulations, which feature open competition between engine manufacturers and chassis at their core.
The German series uses past-generation chassis with a turbocharged Volkswagen spec engine while the European Open and Italian championships are both bound by engine deals with Toyota and Fiat. The Sud-Am and Australian championships also run to different rules sets.
Berger is aware that commercial factors will prevent every series from running to common regulations by next year, but is planning to bring them into line as soon as possible.
"The goal is definitely to equalise the regulations in different championships," he said. "That way the strong drivers in the national championships can come and join us in the European Championship, and the other way round.
"If we do that, as well as making the price right for drivers, then we can increase the good competition, have big grids and make sure that if a driver wins a championship and is super, they can go straight into Formula 1, like in the old days, when you were straight on Frank Williams' radar.
"It's our goal and I'm 100 per cent sure we'll achieve it."
Berger also confirmed that the FIA's new engine rules, proposed many months ago, for 2013, will definitely come into force next year following "constructive discussions" with a number of manufacturers and tuners.