Any racing fan with a heart can't fail to be moved when they drive down the tree-lined roads into the Autodromo Nazionale di Monza - especially as it's a relief to have navigated yourself through the tortuous, roadworks-infested, haphazardly-signposted streets of urban Lombardy.
As ever, the boys from the British Formula 3 International Series were gagging to be let loose in the royal park. "This place has something magical," mused Hannes van Asseldonk.
Just like at Oulton Park a week earlier, perceptions from standing trackside proved misleading - especially because the eye can't detect any difference between a Dallara F312 barping down a straight at 245km/h and one doing 250.

Watching at the entrance to the Ascari chicane, you could have sworn that Harry Tincknell was set for a breakthrough big weekend. He was playing dare on the brakes, the two right-side wheels on the kerb after the 100m board, yet he could still haul it into the first apex, before getting bang on the power all the way down to the Parabolica.
The Allan McNish-mentored Devonian said this was backed up on the data, and indeed Tincknell was in the mix with his Carlin team-mates. But through the dry free practice session they were again trailing Fortec Motorsport's leading runners.
At Oulton it was evident that Fortec had found great mechanical grip, meaning the team could afford to run less downforce. At Monza Fortec, along with the more confident runners from Double R Racing and T-Sport, were running shorter floors to further decrease drag. The fastest Carlin runner trailed Fortec top dog Alex Lynn by a quarter of a second in the first sector alone.
For qualifying, Carlos Sainz Jr went radical on his Carlin Dallara - running just a single-plane rear wing in a bid to buy back some of the missing straight-line speed. If there's a driver who doesn't mind a downforce-free car getting lairy through fast turns it's Sainz, and he grabbed pole (albeit assisted by a tow).
Still, a car in this trim would surely kill its Cooper rubber in the races, nodded the sages. Sainz's team-mates Tincknell and Jack Harvey also went to the collecting area for race one with single planes - but they had overtaking to do. Ditto Fortec's Pipo Derani - that straight-line figure would have been interesting...
Sadly, the rain came as they were sitting on the grid. It lasted the rest of the weekend, cheating us of the slipstreaming grippers we'd been so looking forward to. And those extra planes were bolted back on at the rear.
Action in the pitlane
We were also cheated of any starts from the grid. Sunday's two races were both green-lighted behind safety-cars - a scourge of modern racing in these eyes. OK, drivers said it was dangerous to race in the treacherous conditions of race two, they could hardly see the car that was right in front of them, and because of this it was almost impossible to overtake - but their skills meant 12 of the 14 made it to the finish.
There were stops aplentyin Saturday's race © LAT
Meanwhile, Saturday's race began in the pits, everyone filing in for grooved rubber at the end of the green-flag lap. On a crude places-gained-or-lost average, T-Sport, featuring team boss Russell Eacott on the rear jack, are the British F3 pitstop champions, the squad's Dallaras gaining an average of seven places. But they only had two cars to worry about.
Double R Racing, with chief Anthony 'Boyo' Hieatt on the right-front wheel, had a plus-five average, but they've got three cars.
Carlin, with head honcho Trevor Carlin beaming, got Carlos Sainz Jr away with what the team reckoned was a 10-second head start. But the bloke operating the pitlane traffic light had neglected to switch them to green. The average here was minus 0.8, but with five cars that was a good effort.
Fortec, with principal Richard Dutton shaking his head in despair, lost an average of 6.25 places per each of their four cars. In a 14-car field. You suspect the tactics from Daventry may be different if this situation ever arises again...
STAR IN A REASONABLY-PRICED DALLARA (FOR ONE DAY)
We're going to go slightly offbeat for this feature this week, as Kimi Raikkonen only tested a British F3 Championship racer because his management, and the team that ran him for the day, wanted him not to contest the following year's series.
Carlin Motorsport chief Trevor Carlin and engineer 'Boyo' Hieatt had been big pals with the Finn's managers David and Steve Robertson since running Robertson Jr in F3 in the 1980s and early '90s.
Back in September 2000, the team's Takuma Sato was making waves in British F3 and had already committed to Carlin for '01. Meanwhile, Raikkonen had cleaned up in Formula Renault UK and an agreement was in place for him to graduate with Manor Motorsport to F3.
When an opportunity for Raikkonen to test for the Sauber F1 team arose, the Robertsons, Carlin and Hieatt viewed this as the perfect chance to avoid a potentially damaging rivalry in 2001.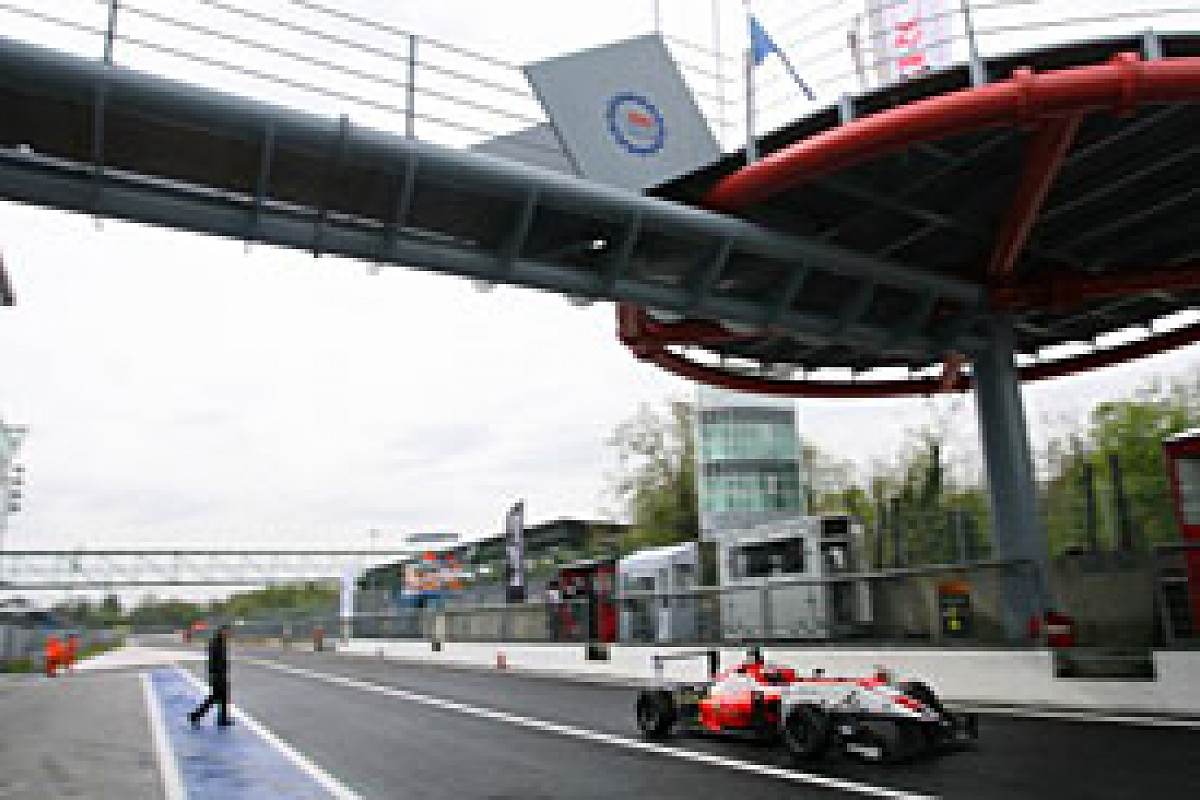 A fresh-faced Kimi Raikkonen, 12 years ago © LAT
"Steve didn't want to put Kimi up against Taku," says Hieatt. "He'd dominated Renault and they didn't want a stalling year in F3. And me and Trevor were happy to help, because we didn't want Kimi competing against Taku.
"Our F3 Dallaras used the same Magneti Marelli logging as the Sauber, so it was a good chance to get Kimi familiar with the dash and get a taste of more downforce. We went to Pembrey. It was our first test with new engine maps for Honda and Taku had driven it the day before. It understeered a bit but we thought we could live with it.
"On the second day, Taku drove the other car, doing tyre development for Kumho, who were thinking of coming into F3. When Kimi went out Taku totally overdrove, kept going off and Trevor had to have a chat with him.
"It took Kimi four laps to get on the pace. Typical of him - he didn't say much and off he went for his F1 test. I don't think he liked the F3 car much - it had an H-pattern gearbox and it had too much understeer. But he was matching Taku's pace. It was a bit damp though, so it wasn't the neck-breaking day we'd hoped for."
Four years later, Raikkonen and the Robertsons put up the capital for Hieatt to start his own team. Although Hieatt is now the outright owner of Double R Racing, he remains friends with them. "To this day I don't believe there's a more naturally talented driver than Kimi who ever lived," he says.
MONZA DRIVER BY DRIVER
Jack Harvey (Carlin Dallara-VW): 7th/2nd/8th
This was a letdown after Oulton, and all down to qualifying 10th fastest after failing to get a clear lap among the busy frontrunning pack that was going round together. Was actually fifth on road in race one, and felt hard done by to get a 10s penalty for chicane jumping - he certainly wasn't the only offender. Neat pass on McBride at Ascari to take reversed-grid runner-up.
Pietro Fantin (Carlin Dallara-VW): 6th/3rd/DNF
Stronger this weekend, and had a very entertaining scrap with Harvey and Tincknell in the first race before losing out to recovering Lynn - Fantin said his set-up was too soft. Emulated Harvey's Ascari pass on McBride in race two to take a podium, but weekend ended on a low note when he coasted to a halt in the finale when a wiring fault cut the engine.
Harry Tincknell (Carlin Dallara-VW): DNF/9th/6th
Was there or thereabouts with his Carlin team-mates on pace, before frustrating races ended on a high with peaches of passes on Harvey and Derani - around the outside into Roggia - on the last two laps of the weekend. Was in mid-points dust-up with Harvey (again) and Fantin in race one before bending a pushrod on a kerb at Roggia, which sent him into the gravel at Lesmos.
Jazeman Jaafar (Carlin Dallara-VW): 3rd/5th/4th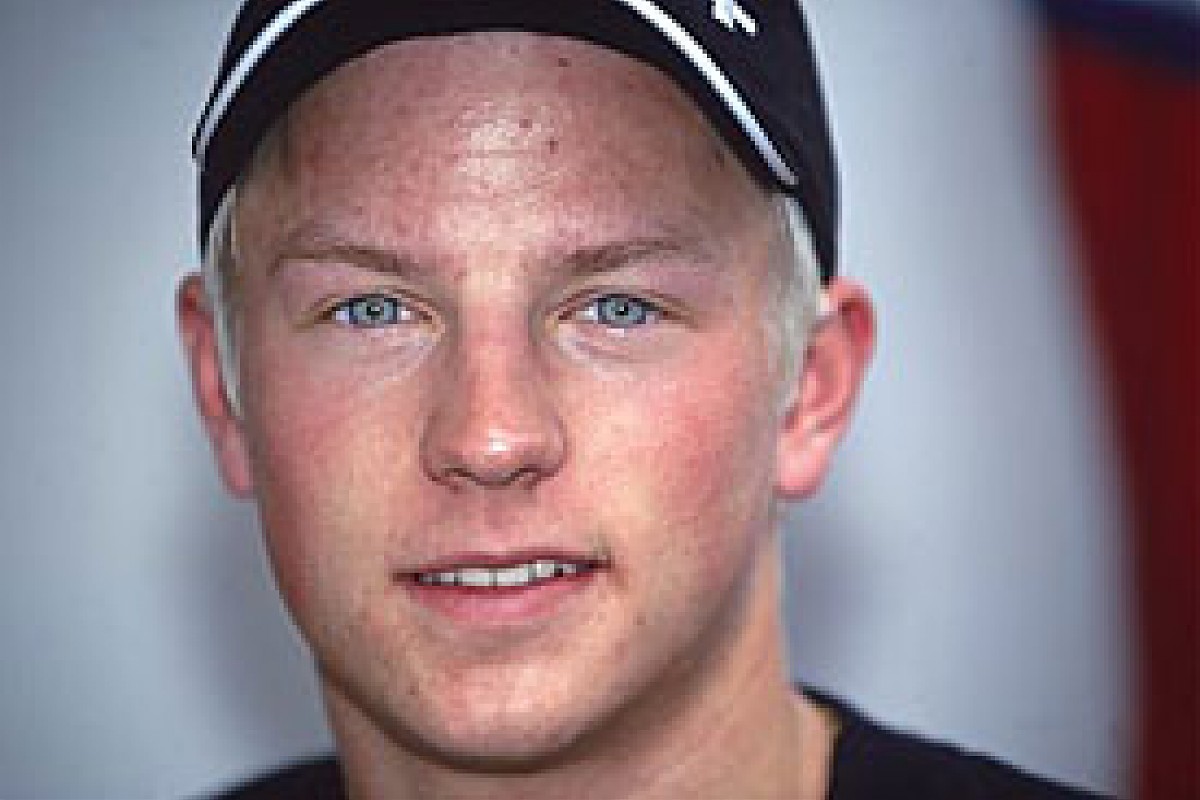 Amazing record to have finished in the top five in all six races this year, although a win continues to elude him. Wasn't in any of the big fights this weekend, but made good progress in race one after exiting the pitlane seventh. Sportingly conceded to Lynn in race three after illegitimate short-cut pass at Rettifilo.
Carlos Sainz Jr (Carlin Dallara-VW): 1st/8th/1st
Brilliance with hardly any downforce to speak of in qualifying resulted in pole and second for the two 'proper' grids, and set up his two illustrious victories - his first in F3. Couldn't make progress from eighth in treacherous race two, but hardly anyone could see where they were going. Man of the weekend, without doubt.
Pipo Derani (Fortec Dallara-Mercedes): 2nd/6th/7th
Excellent drive to rise to second (from eighth out of pitlane) in opening race. Post-race-two shunt with Lynn - he ran into the back of his team-mate into Curva Grande and flew into the barriers - jeopardised his participation in race three. Fortec did a great job to cobble his Dallara back together, although he did suffer the same gearbox glitch as Serralles.
Felix Serralles (Fortec Dallara-Mercedes): 10th/1st/2nd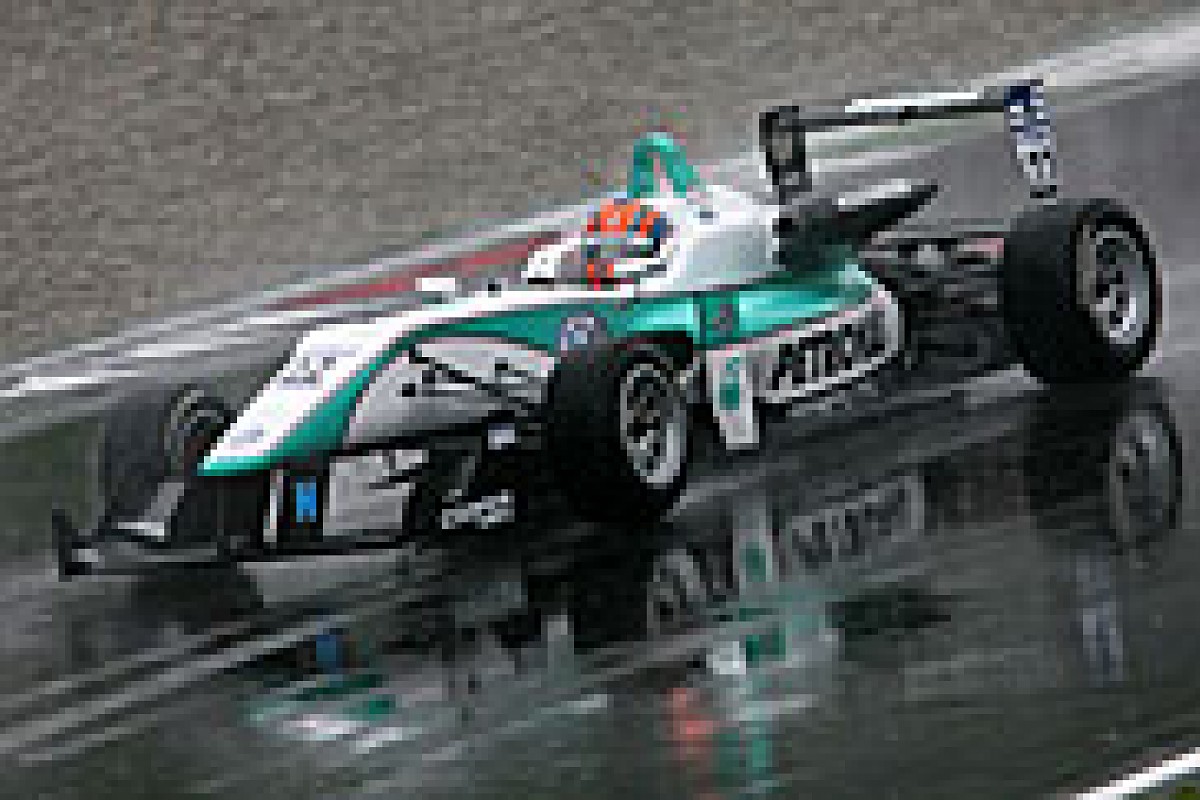 Had never even seen Monza before, which means his pole and second in qualifying were a superb achievement. Pitstop fiasco in race one heightened when he spun off at Roggia, then had to wait ages for battery to spark into life and get going. Great on Sunday, and drove around a gearbox glitch (which meant he couldn't flatshift) in finale.
Hannes van Asseldonk (Fortec Dallara-Mercedes): 4th/DNS/5th
First time at Monza in F3, although he raced here in Formula Abarth/BMW. Did some good overtaking to grab fourth in the opening race, and ran strongly again in race three. Let himself down a bit with crash into Parabolica on his way to the grid for race two, but the standing water was atrocious.
Alex Lynn (Fortec Dallara-Mercedes): 5th/7th/3rd
Quickest again in free practice and this time was happy to be third in qualifying at a track he tested on last October. Went off at Parabolica in race one but charged back to fifth, setting fastest lap. Penalised from sixth in reversed-gridder after short-cutting Rettifilo to defend from Derani, but righted things with maiden podium at end of day.
Nick McBride (T-Sport Dallara-Nissan): 8th/4th/9th
Another Monza virgin, and did well to outqualify Harvey as he learns the demands of aero cars. Had a solid weekend of racing, and did particularly well in the reversed-grid race to finish fourth. He lost places to Harvey and Fantin, but was very low on downforce, allowing them to attack out of Lesmo 2.
Spike Goddard (T-Sport Dallara-Mugen): 11th/DNF/11th
Crashed at Ascari in first free practice. Survived an investigation into his last-lap clash in first race with Padayachee to keep his record of National Class wins intact, but then lost it when he dropped it into Parabolica while defending from Uhrhane in race two. Back on form in the final race for another National win.
Geoff Uhrhane (Double R Dallara-Mercedes): 12th/11th/DNF
Lost nearly three laps at start of race one as Double R wrestled in pits with a recalcitrant right-rear wheel. Kept it clean in the second race, and was leading team-mate Ilyas in the final outing when he was bumped off the road by the Malaysian at the Roggia chicane. Not a happy Aussie, but looking forward to playing catch-up with some testing.
Fahmi Ilyas (Double R Dallara-Mercedes): 9th/10th/10th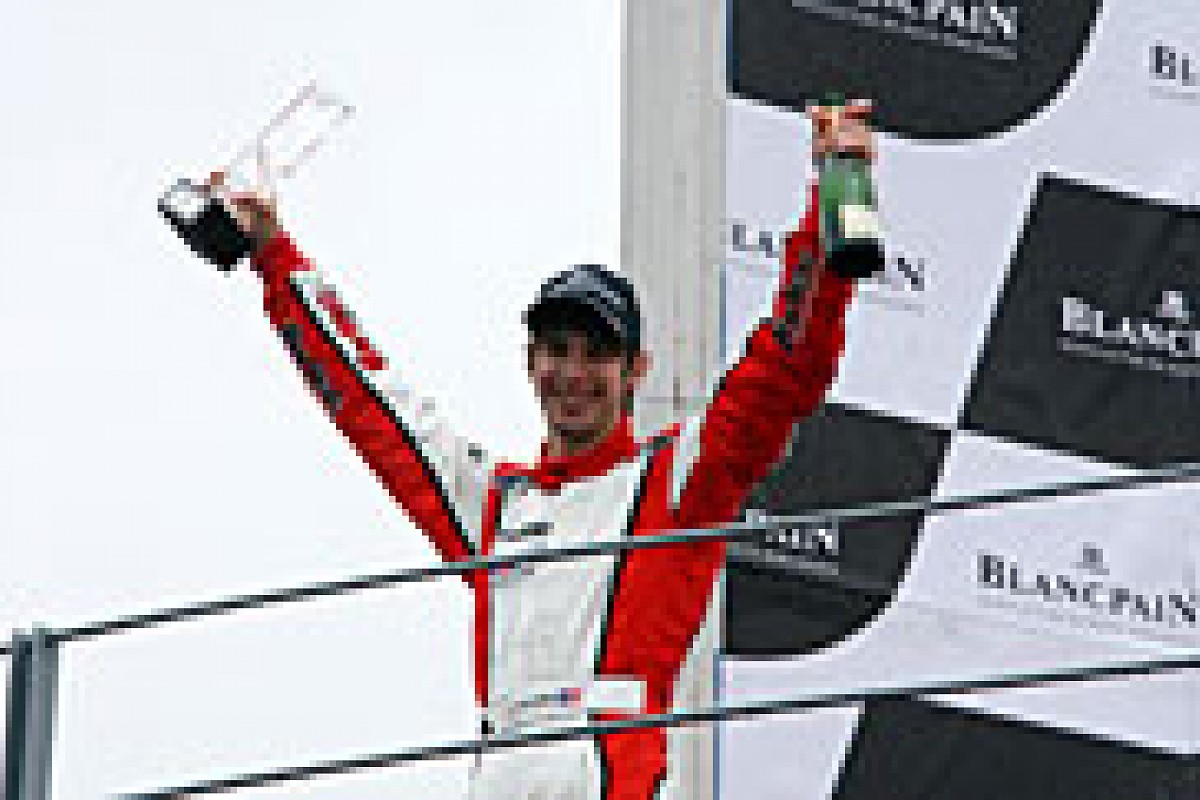 Eventful weekend, in which he ran second in the early stages of first and second races. Was losing places in the first when he ran off road at Parabolica, while in the second he aquaplaned off. Hit Uhrhane in the finale too. And he shunted at Ascari in qualifying when he ran into the back of Goddard. All in all, three finishes was a result...
Duvashen Padayachee (Double R Dallara-Mugen): DNF/12th/12th
Did a great job to get in front of Goddard in the final stages of race one, but visited the barriers after a clash with his fellow Aussie exiting the Roggia chicane on the last lap. Picked up National Class win in race two when Goddard crashed.