The panel
Peter Briggs, FOTA secretary (F3 teams' association)
Russell Eacott, T-Sport team owner
Anthony Hieatt, Raikkonen Robertson Racing team principal
Martin Stone, Carlin Motorsport sales director
Joe Tandy, JTR team owner
Richard Dutton, Fortec Motorsport team owner
Q. So, let's start with Formula 2. It's 'new' this season and has pitched itself as a low-cost alternative feeder to F1. Is it a threat to British Formula 3?
Peter Briggs: Any new series is going to take some drivers away from others, so sure, some that would have been doing F3 this year are going to go there instead. But it affects all series, not just F3.
Russell Eacott: I think it will be interesting after a couple of years to see where F2 actually fits into the ladder or whether it just becomes another Formula Palmer Audi. Give it two years and we'll see.
Anthony Hieatt: If you're a serious driver, you'd stay on the traditional career path: Formula Ford, FBMW, F3, GP2. F2 is for drivers who have deviated from the career path. No disrespect to some of the drivers in there - I would say there are three or four really good drivers, but 12 really average ones who never have a hope of being a professional racing driver. A few years ago, FPA was the threat for 18 months, but quality costs, doesn't it?

RE: The best thing about British F3 is that you've got lots of tyres, lots of mileage and the driver will improve over the course of their time in the formula. You've only got to look at last year's crop, at least five have all gone on to better things: some being paid, some doing World Series, some doing GP2. That's what F3 does for you. We do so many miles and so many sets of tyres and that's why we're good value. Look at the figures and work it out.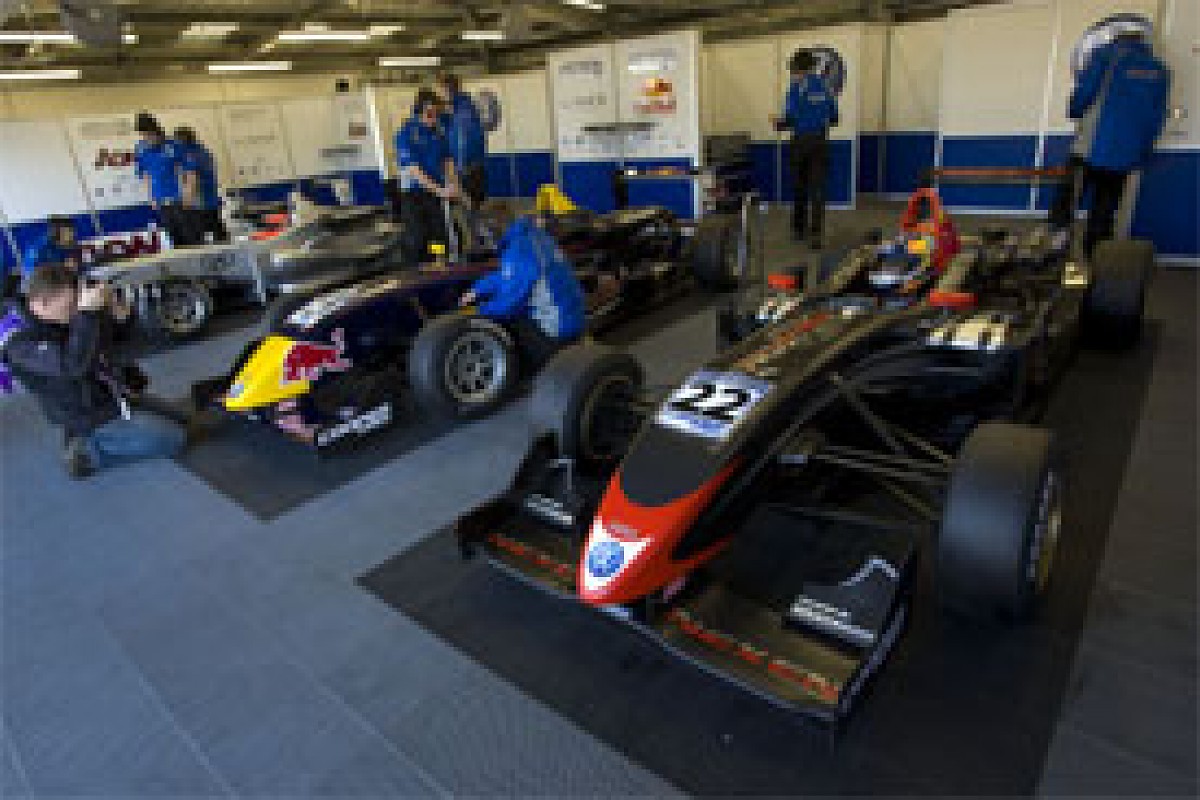 The Carlin team testing at Silverstone © LAT
Martin Stone: We will do double the mileage that you would do in F2.
PB: This is the university of motorsport. The only other place where a driver can make changes and an engineer can make changes is Formula Ford, which is the stepping stone. All the other formulas are tightly controlled and don't allow you to be a real thinker or engineer - that's why we're important and that's why we do the miles.
MS: We could do 5000km a season and put on a show, and it would be cheaper, but we're not about that. We're here to train drivers and train engineers and move them on into higher series.
Q. Given what you've said about F3 being the training ground for future GP2 and F1 drivers, is it going to the right circuits?
RE: We have to have a balance between circuits we can test on and some of the grand prix venues. We'd all love to race on grand prix tracks all the time, but there's a cost problem there, and we need to go to tracks like Snetterton where we can do lots of mileage.
b F1 or otherwise, racing teams around the world choose drivers that come from F3, regardless of what circuits we go to. It's a no-brainer. In F2, [Andy] Soucek or whoever may win, but [Henry] Surtees and [Tom] Gladdis - what hope have they got? How are they going to learn when they don't have an engineer?
PB: If we wanted to just put on a race, we could do it for a few grand at different venues, but then we're only going to do 800km. F2 is just cheap racing because you don't do any miles.
MS: The F2 drivers have all been pounding round the circuits they're going to be racing on in F3 cars, trying to learn the tracks, because they can't get the testing.
Q. So what about the F3 Euro Series?
RE: Well it's our bigger brother!

Q. So is British F3 becoming a feeder to Euro F3? (A cacophony of "nos" ring out around the table)
RE: Have a look at the Qatar GP2 Asia race and tell me which two drivers won - one from the Euro Series and one from the British championship.
PB: It's just an equivalent. It gets better promoted because it runs with the DTM. The DTM has bigger crowds because Audi and Mercedes make sure people are there and promote it very well, but if you look at the racing...
AH: If you look at Macau, at the front we had two Japanese cars, one Volkswagen, and we were fourth on the grid, and the supposedly best team in the world - ART - was nowhere, so in that light we're not doing too badly.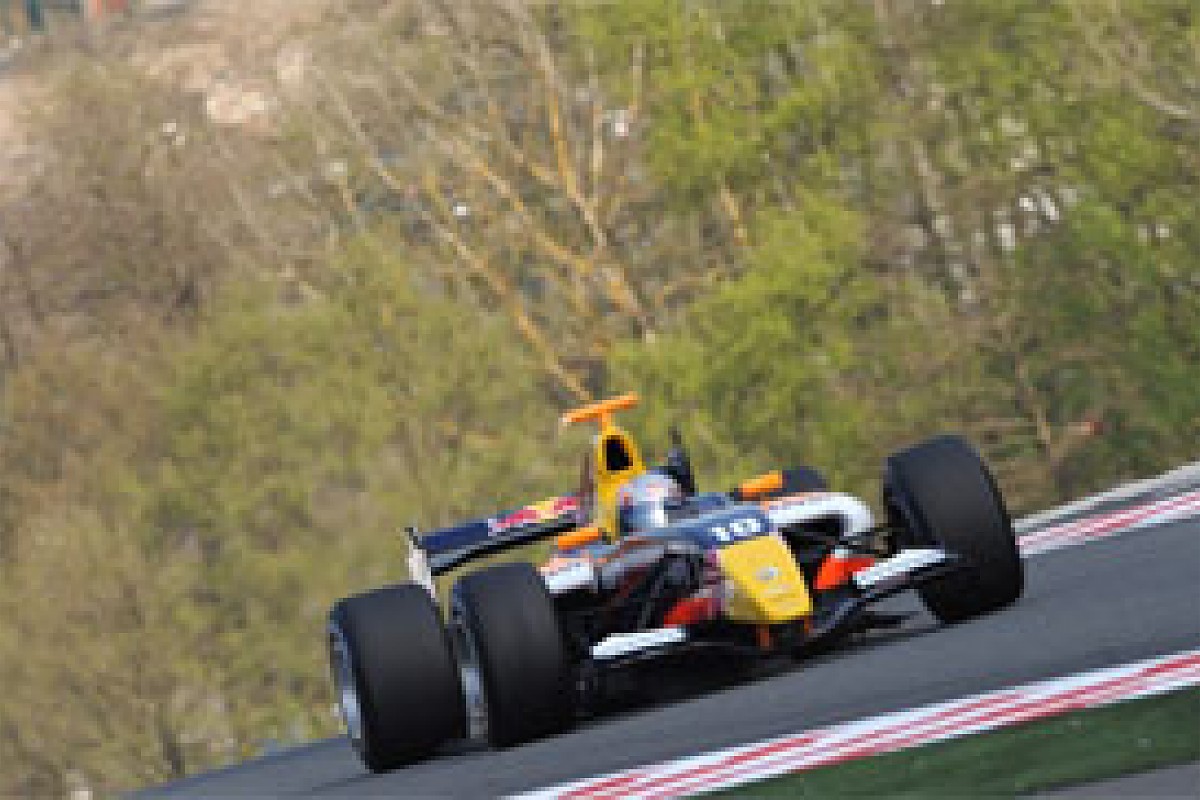 2008 British F3 champion Jaime Alguersuari racing in World Series by Renault
Q. So you don't think you have to do Euro Series F3 to progress as a driver?
AH: Ask Mike Conway, Jaime Alguersuari and Oliver Turvey.
RE: It depends whether you want to become a taxi driver in the DTM or an F1 driver.
MS: Both championships will throw up good people in different years. The point is we have fantastic drivers in both championships and when we go to big international events, where we're together, we show the level here is every bit as good if not better.
Q. What do you think of this year's driver line-up then. Is it going to be another classic year in British Formula 3?
MS: Based on testing, you'd have to say there are six or seven drivers who are all capable of running of the front.
Richard Dutton: There's a good depth of talent.
(Chorus of agreement around the table)
Q. Ok, so on to cost-cutting. It's happening across formulas at the moment, so what about British F3?

RE: As a group we have already started and understand that we have to do things that are going to help everyone in the future. But you can't just change regulations, if you are an FIA championship, overnight. It takes time, but we are moving in that direction.

PB: This year, for example, we have restricted the use of super-lightweight gears. That is going to save the teams money and stop them spending unnecessarily, but we mustn't reduce mileage because that's what F3 in Britain is all about. So we have to find ways of saving money on things that give nobody an advantage, without compromising competition and development between the teams.
AH: We still have to go to Macau or Zandvoort and win, so we have to work with Europe and Japan. We're currently in the middle of a three-year chassis cycle, so it may not come to fruition this year, but we are working towards 2011 to address these issues.
Q. Are the other series playing ball on this, or are you going to get to Zandvoort and Macau and find they blow your doors off?
AH: Currently, us and Japan are the only championships that run to full FIA regs. The Euro Series doesn't. So we do what the FIA says. If they tell us to cut costs then we cut costs.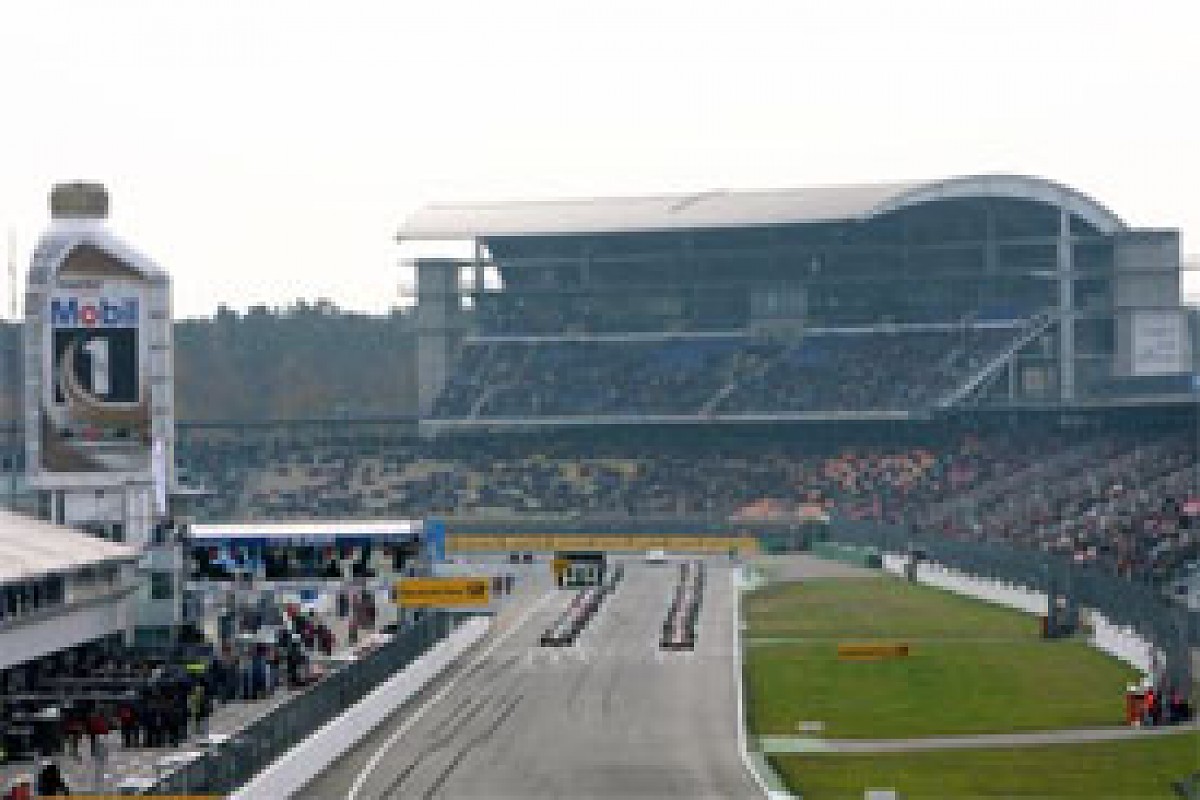 F3 Euroseries racing at Hockenheim © LAT
RE: We have to do something constructive with the FIA to make things better for everyone, but there is also no point having a 100 per cent spec formula like Formula Master. Name me the champion from two years ago...
AH: I can't name last year's champion and I went to some of the meetings!
Q. You mentioned earlier that the Euro Series is better marketed and promoted than British F3, so what do you think of the job SRO is doing as series promoter?
(A resounding silence across the table)

MS: If they could get a manufacturer behind them spending millions of pounds... That's why the Euro Series is better promoted - it rides on the back of the DTM. Mercedes and Audi spend fortunes getting people there, on TV, on hospitality, on free tickets.
Q. So are SRO's hands tied in that regard then, unless say VW were to stump up a load of money?
PB: Well they're the promoters; it's their job to promote. We're the race teams; we go racing.

Q. Quite, but do you think they are doing a good enough job promoting the series?
RD: I think they do a great job, just like I think we all do a great job, but of course they could do better.

PB: You won't get lots of crowds to racing in Britain. There's too many races on at the same time and too many things for the public to do every weekend. So it doesn't matter how much money you spend on advertising, you won't get lots of people through the gate. People only like to go to BTCC races because they like to see cars crash, but the teams still subsidise tickets and take lots of guests along.
AH: They should let people in for free to British events. If you left the gates open you'd probably get 10,000 in.
RD: I think it's important to say that if you took the DTM away from the Euro Series, they'd have just the same crowds as we do, no doubt about it. Whatever crowd we draw, these people have got to pay to come and watch F3.
Q. So I suppose the TOCA package is the one to be on if you want to draw a crowd?
Joe Tandy: For the F3 driver, the crowd is not a necessity because the championship is not a marketing tool, it's a training tool. That's why F3 doesn't need the BTCC.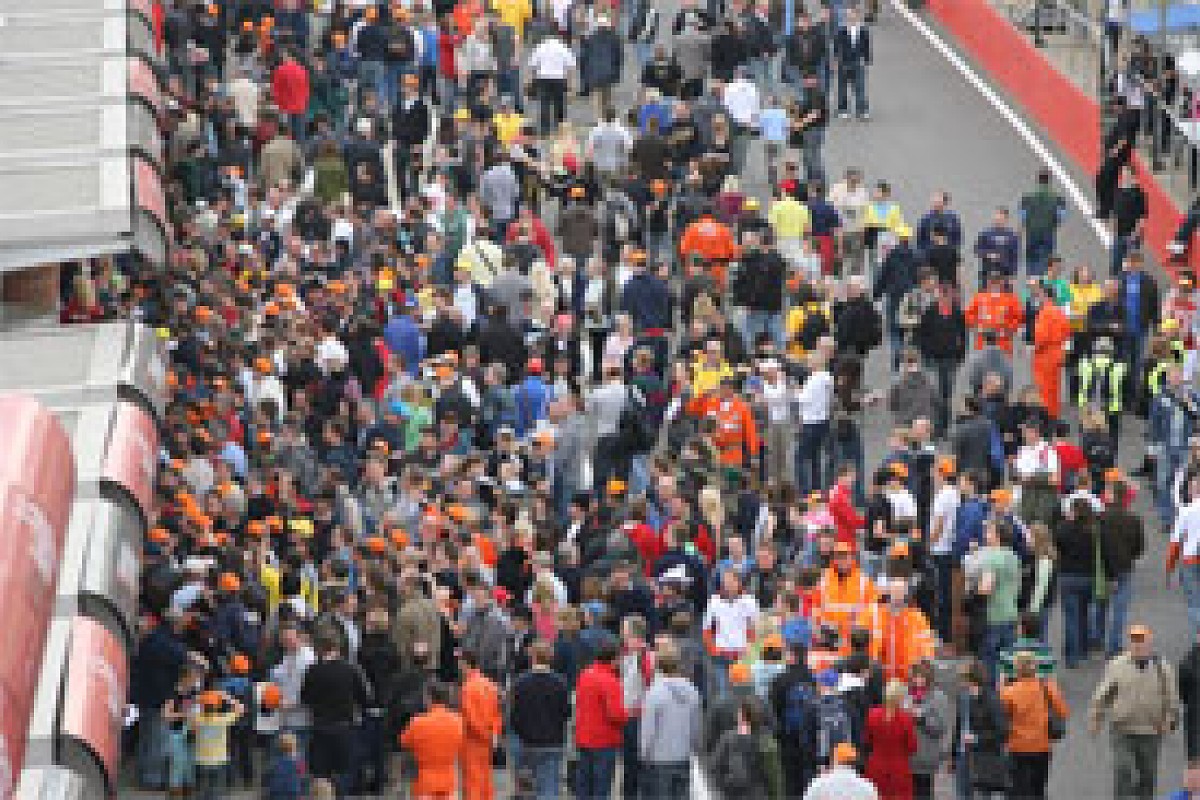 BTCC fans visit the pits © LAT
RD: We looked at going on the TOCA package very carefully because it has more razzmatazz and larger crowds, but we can't teach a future F1 driver by going to Knockhill or Brands Hatch Indy twice a season. We now have as many grand prix circuits as the Euro Series and I think we have worked very hard and pushed [SRO boss Stephane] Ratel very hard to make sure we get the circuits we want.

RE: The one GP track we are gutted about losing is Monza.
AH: But the good thing with SRO is at least we can choose some of the tracks.
Q. I suppose if you went with TOCA it's Alan Gow's road or the high road isn't it? And he's all about the show.
ALL: Exactly.
RD: We've bitched and moaned, but the good thing about Ratel is he has listened and given us the circuits we want.
AH: And he's made Cooper Tires a title sponsor, which has put up some money [£100,000] into the series as well.
JT: Having a title sponsor is excellent - their support is invaluable.
RD: Yes, and the money will be invested into scrutineering to improve the professionalism of the championship.
AH: We want to use the money to invest in our infrastructure so we can match the Euro Series.
PB: The more professional we are, the more drivers are likely to be attracted to the series.
Q. On to chassis: other than the two Mygales, it's a Dallarafest isn't it? So should there be more chassis variety? Can there be more chassis variety?
RE: Well, go and find a million quid and build your own car! That's the great thing about the way the regs are to a certain extent. If you've got the budget and want to try and do what Mygale are in taking on Dallara, you can do it.

MS: It's a training ground for manufacturers as well as drivers.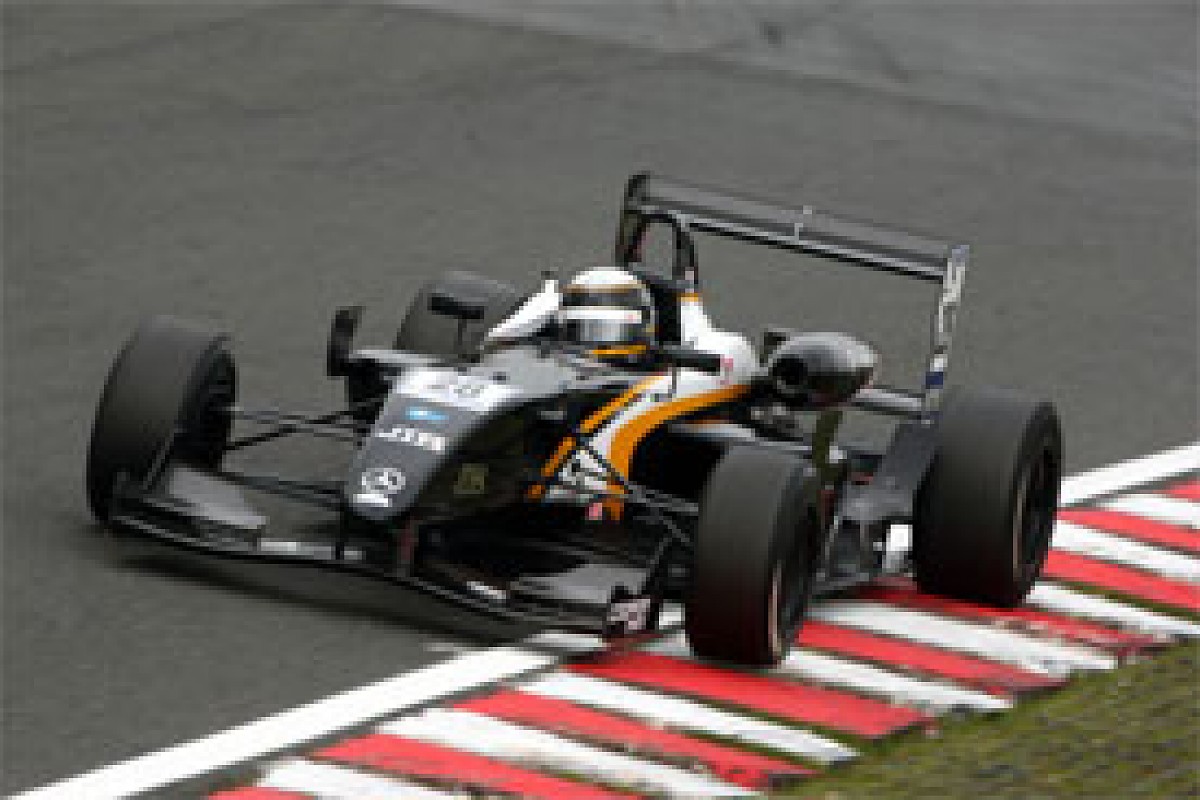 Nick Tandy in the JTR Mygale-Mercedes © LAT
Q. So why do we only have two manufacturers in the top class then?
AH: Because it's bloody difficult!
PB: And Dallara has built a bloody good car, so it's hard to make a big improvement on something that's pretty near perfect. I think you can make something as quick, which Mygale has done, but to make something that's actually faster is impossible I think.
AH: It's not just the chassis; it's the engines as well.
Q. That was going to be my next question. What do you think the return of VW to British F3 will mean this season?
RE: More competition! It shows what's good about the formula: we now have three different engine manufacturers in the British championship.
(A chorus of agreement rings out around the table)
JT: Coming up through Formula Ford and F3 as we have done, you are expected to be an integral part of the engineering package, whereas in other series the chassis dynamics are set. When a driver gets to F1, the experience they have had in F3 is invaluable because the engineers expect them to understand every aspect of the car - not just a damper or a wing change but the whole car.
AH: I've got massive respect for JTR, taking a car that's different from everybody else and making it a frontrunner. They haven't chosen the easy route, and you only get results in motor racing by working hard to understand what it's all about.
If you take a driver who's only done FBMW and World Series, they're limited in their knowledge. They can drive, but give them a big problem and they don't know how to work it out. That's why F3 is a bloody good formula and the variety of chassis and engines helps make the driver the complete package. As Peter said, it's the university of motorsport.