Carlin Motorsport (Dallara-Volkswagen)
Max Chilton, Carlin Motorsport Dallara-Volkswagen © LAT
#1 Max Chilton (GB)
Age: 17
2008 season: 10th in British F3
Chilton may not be old enough to legally purchase alcohol, but he is a relative granddad when it comes to F3 racing, having made his debut at Donington in 2007 at the tender age of 16. He had a habit of going backwards in races last year after strong qualifying performances. Now entering his third season, Chilton has a chance to put that right after a switch from Hitech to top team Carlin.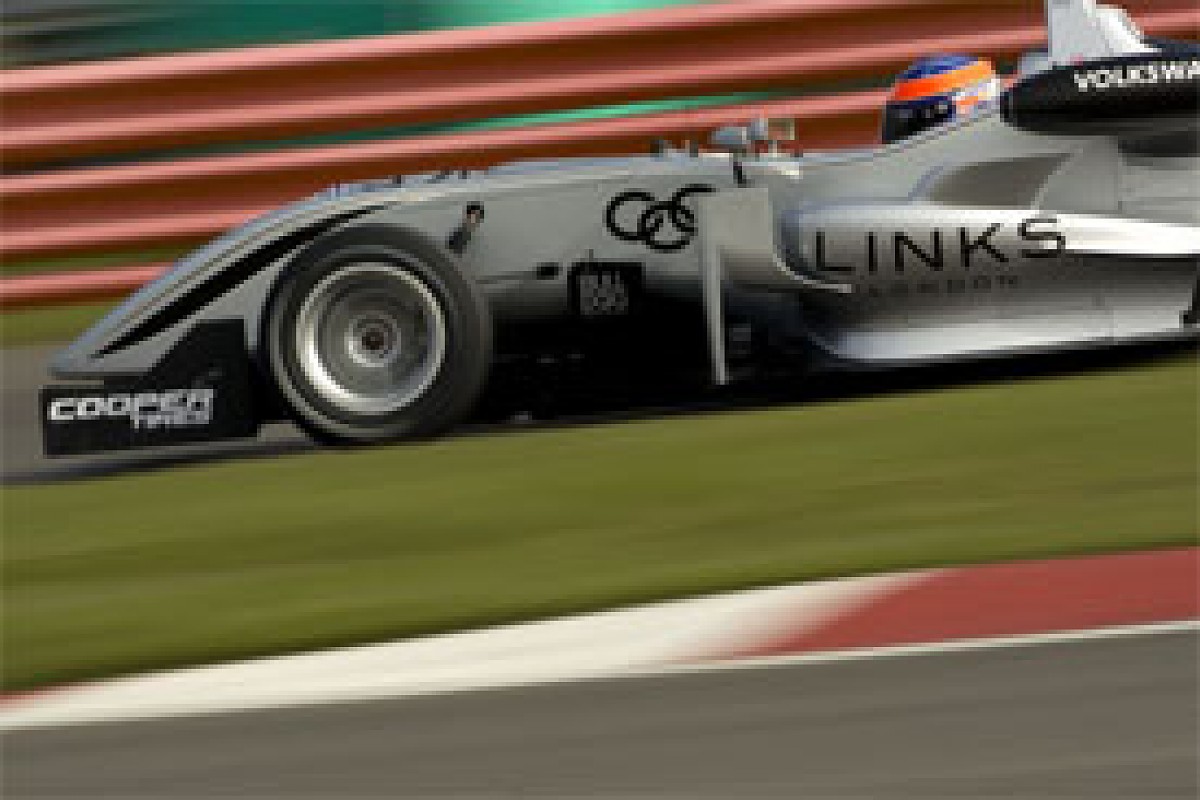 Henry Arundel, Carlin Motorsport Dallara-Volkswagen © LAT
#2 Henry Arundel (GB)
Age: 21
2008 season: 15th in British F3
After a difficult debut season with Double R last year, this royal racer (he is an Earl) heads into his second season of F3 with the championship's top team. Third place in the 2007 Formula BMW UK series carried him to the McLaren Autosport BRDC Award final, but he has so far struggled to show that sort of pedigree in F3. This year, there can be no excuses.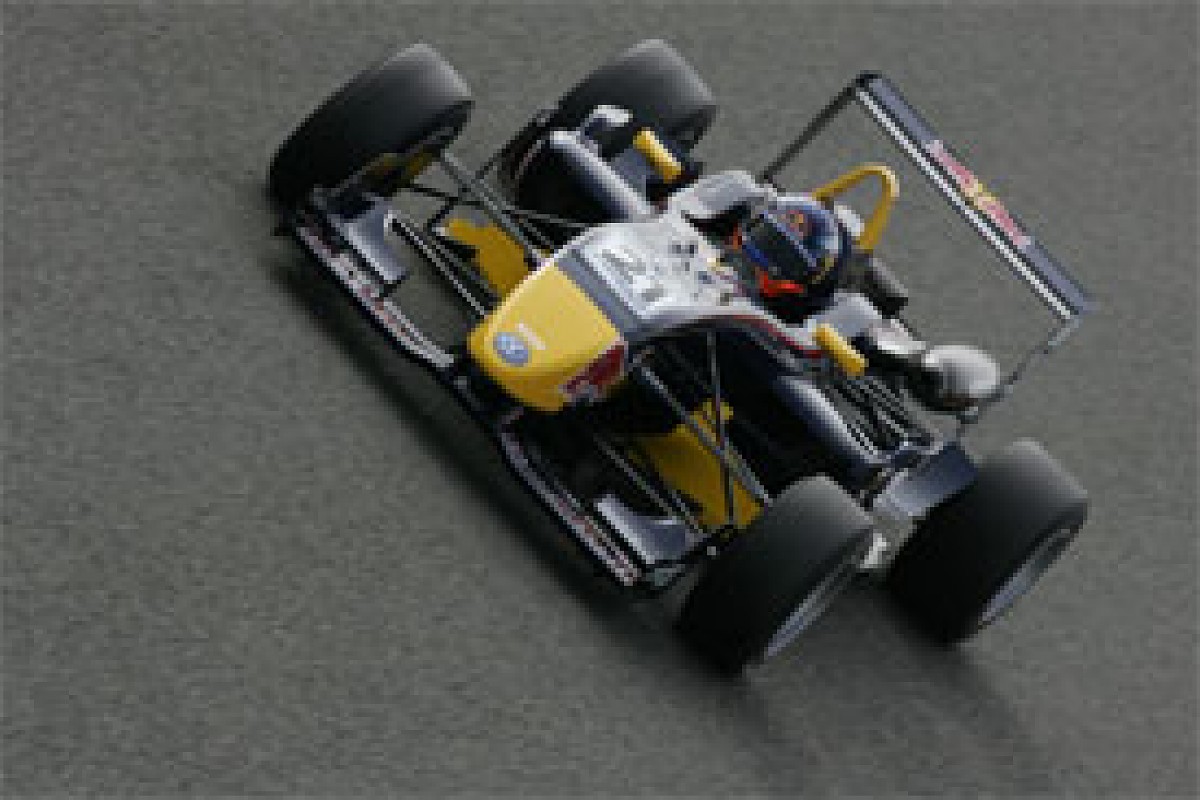 Daniel Ricciardo, Carlin Motorsport Dallara-Volkswagen © LAT
#21 Daniel Ricciardo (AUS)
Age: 19
2008 season: 2nd in Formula Renault Eurocup (6 wins)
The latest of Red Bull's young antipodean prodigies comes to Britain having run Valtteri Bottas to the wire for last year's Formula Renault Eurocup title. He came up short, but claimed the West European title at a canter for SG Formula and made an impressive debut with the team's F3 Euro Series squad at the Nurburgring, where he finished sixth in race one. Has been rapid in testing and is a definite title favourite regardless of his rookie status.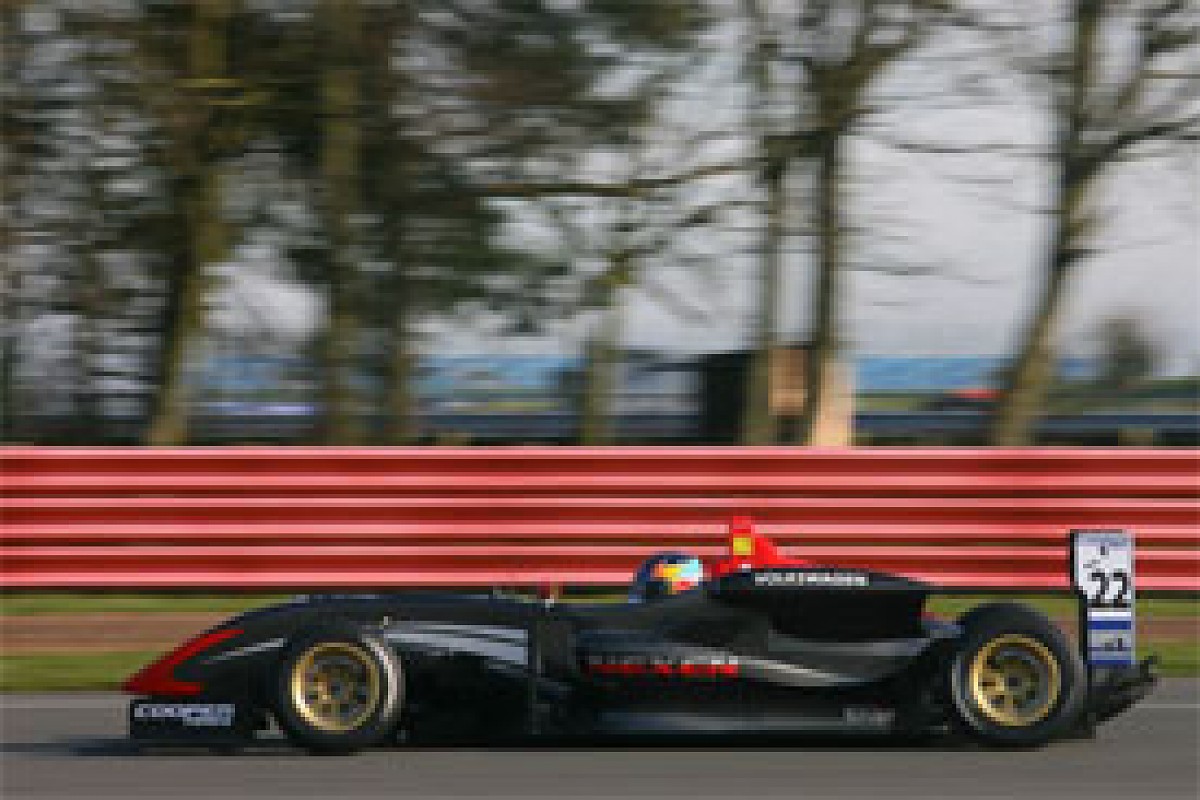 Oliver Oakes, Carlin Motorsport Dallara-Volkswagen © LAT
#22 Oliver Oakes (GB)
Age: 21
2008 season: 19th in British F3
The former world karting champion arrived on the British motorsport scene in a blaze of glory, claiming victory on his Formula BMW UK debut at Brands Hatch in 2006. That it remains his only triumph to date no doubt rankles with Oakes, who did better than expected last year in a part-debut season of British F3 with family outfit Eurotek, which impressively included pole for the final race of the year at Donington Park.
T-Sport (Dallara-Volkswagen)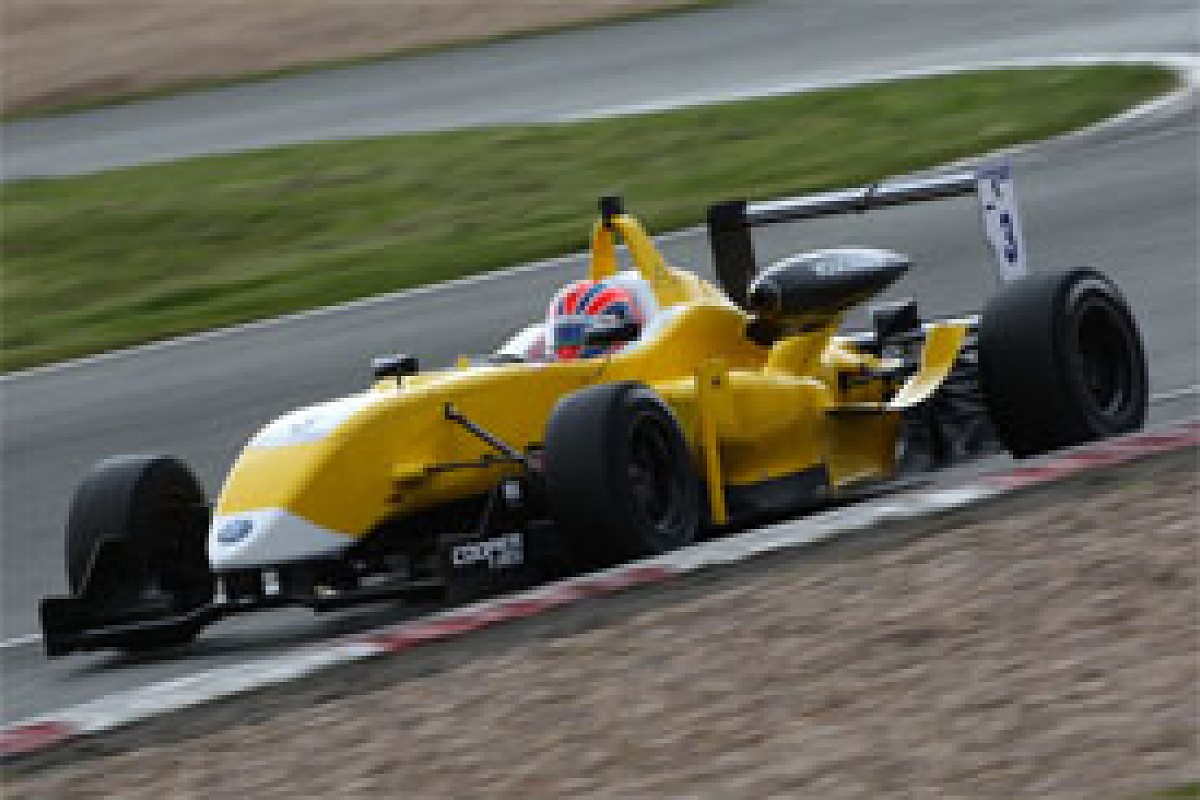 Adriano Buzaid, T-Sport Dallara-Volkswagen © LAT
#3 Adriano Buzaid (BR)
Age: 20
2008 season: 3rd in Formula Renault UK (5 wins)
'Buzz Lightyear' arrives in British F3 full-time on the back of an impressive season in Formula Renault UK last year (five wins and third in the points), and a strong debut in National Class F3 at the Donington season finale. Clearly possesses fantastic raw speed, but has shown a tendency to overdrive when things aren't going to plan. He is a good learner and will come on strong as the season progresses. Will be worth watching when it rains.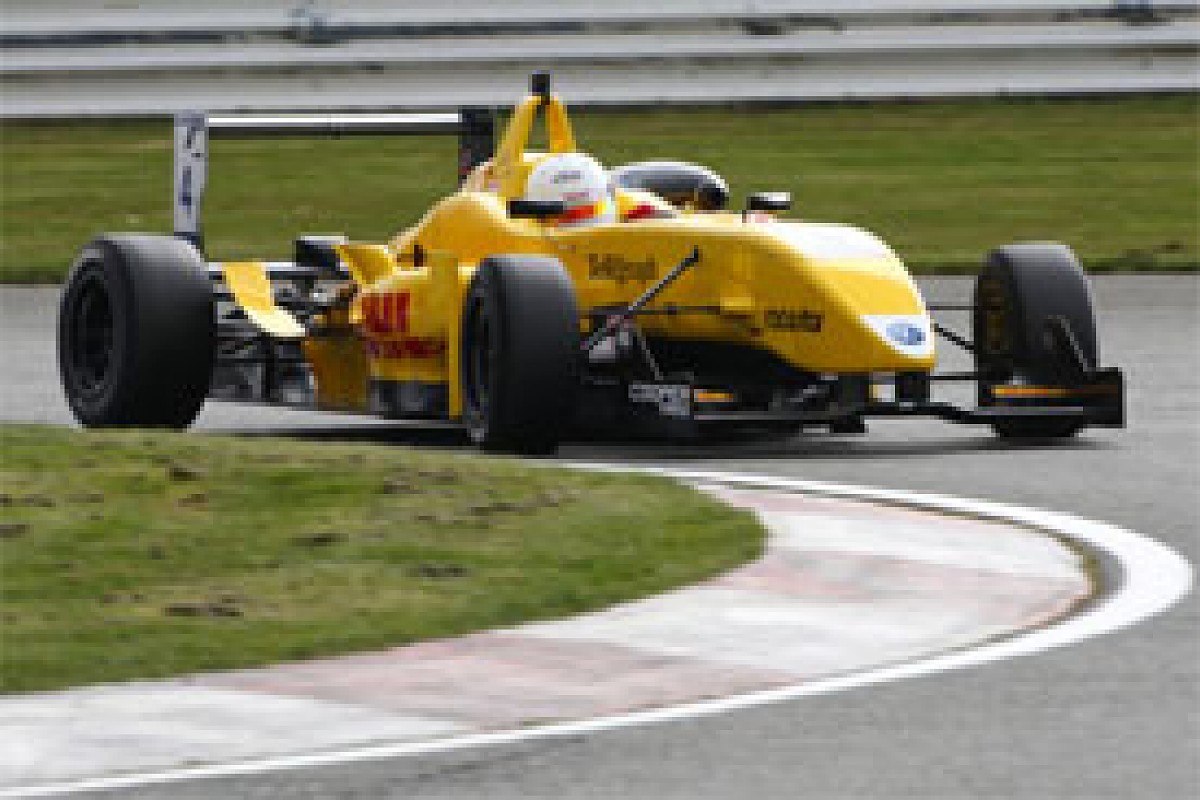 Wayne Boyd, T-Sport Dallara-Volkswagen © LAT
#4 Wayne Boyd (GB)
Age: 18
2008 season: British Formula Ford champion (13 wins)
The reigning British Formula Ford champion arrives on the British F3 grid surrounded by more hype than a Hollywood superstar. This unassuming Northern Irishman utterly dominated Ford last season and became the first driver since Jenson Button in 1998 to win the championship and Festival in the same year. He now faces the challenge of racing rivals who are as quick, if not quicker, for the first time. How he reacts will be key. It's time to see what Wayne Boyd is really made of.
Fortec Motorsport (Dallara-Mercedes)
Victor Garcia, Fortec Motorsport Dallara-Mercedes © LAT
#5 Victor Garcia (E)
Age: 19
2008 season: 15th in Spanish F3
Garcia may be a newcomer to the British championship but he has plenty of category experience after two seasons of F3 racing in his native land. A podium finisher one-minute and an also-ran the next, his form is hard to read. But Ferrari F1 tester Marc Gene reckons he's decent and if he can conquer the language barrier and get to grips with the UK circuits quickly, he might spring a surprise or two on more likely contenders.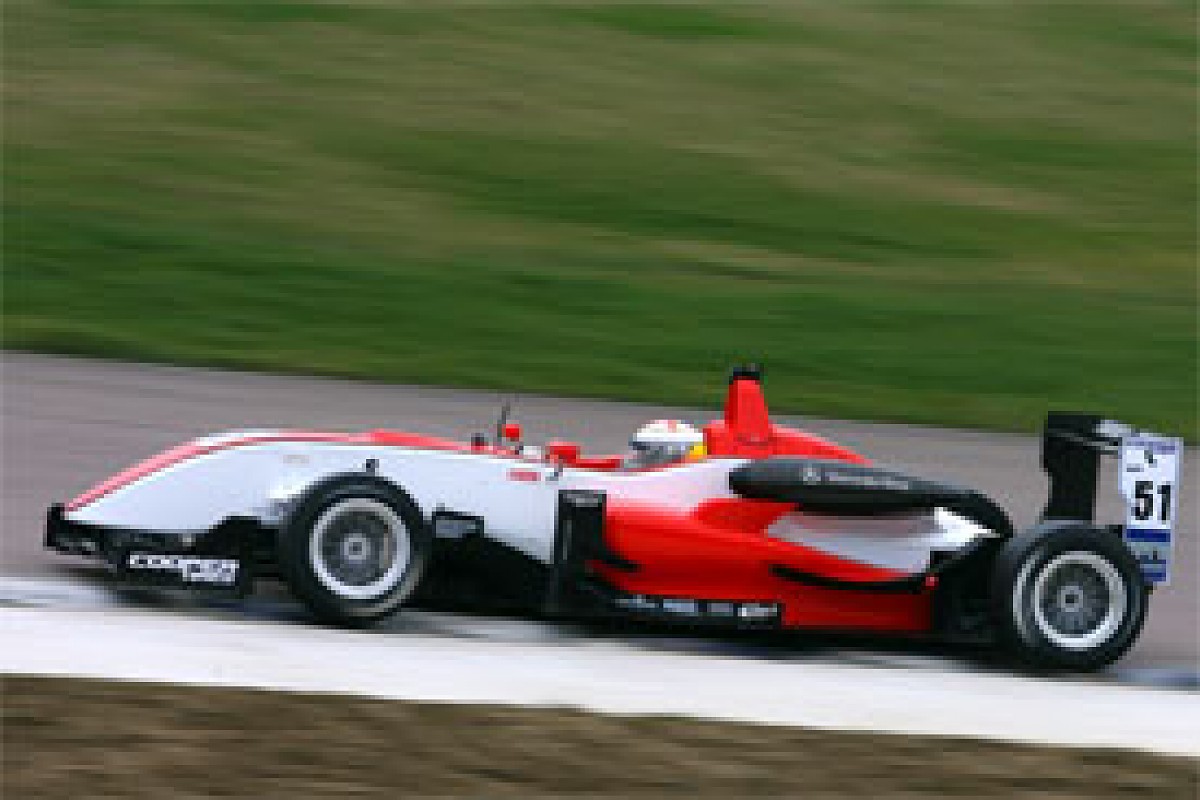 Riki Christodoulou, Fortec Motorsport Dallara-Mercedes © LAT
#51 Riki Christodoulou (GB)
Age: 20
2008 season: 5th in Formula Renault UK (2 wins)
It is fair to say the younger cousin of reigning Formula Renault UK champion Adam Christodoulou is the more precocious talent of the pair. Took victories in Britain and Europe in his first season of racing in 2007, but delivered an underwhelming campaign as title favourite in FRenault UK last year. Is easily quick enough to be a title contender if he can improve his focus and cut out the crashing that marred his Renault challenge last season.
Barazi Epsilon (Dallara-Mercedes)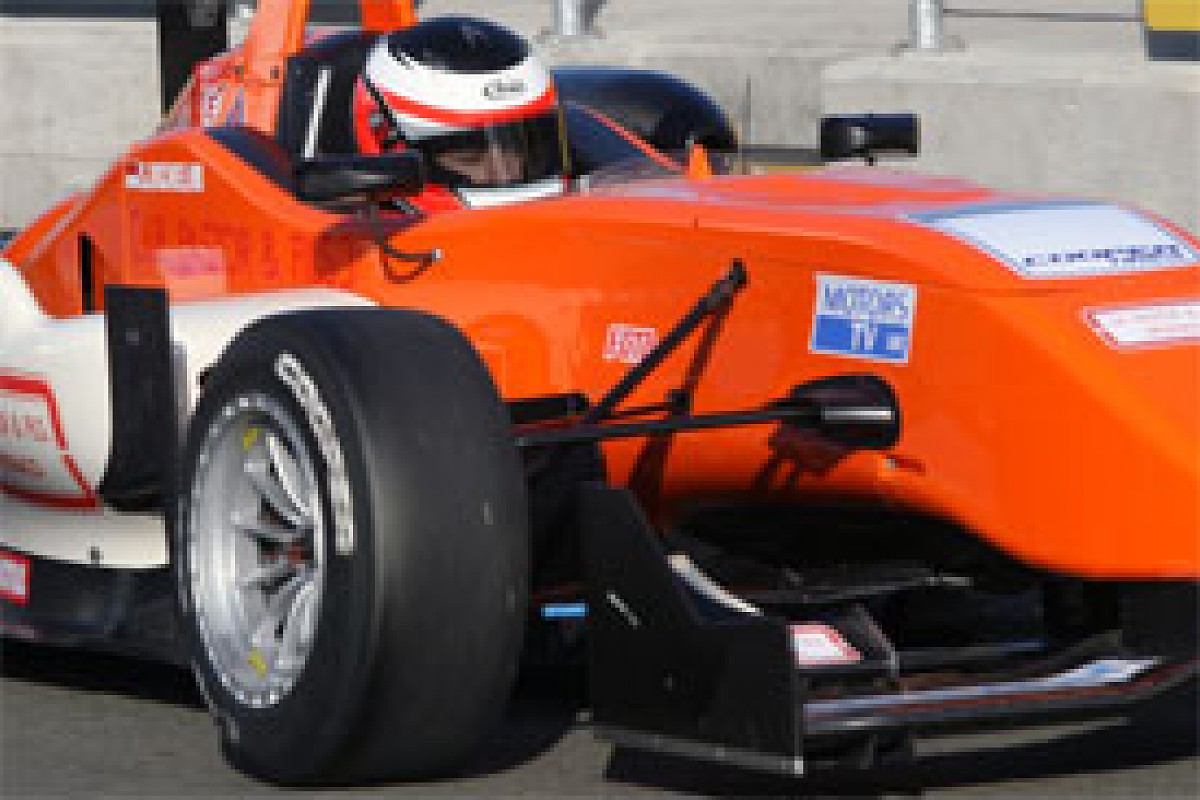 Stephane Richelmi, Barazi Epsilon Dallara Mercedes © LAT
#7 Stephane Richelmi (MC)
Age: 19
2008 season: 16th in Formula Renault West European Cup
The Monegasque is another who has spent his formative racing years in Formula Renault on the continent. Began in FRenault 1600 in Belgium in 2006, before propping up the '07 and '08 Eurocup grids - first for Boutsen Energy and then Epsilon Sport, with whom he contested three F3 Euro Series races last season without much success. Pre-season testing pace has done little to suggest a change of country will do much for his results record.
Hitech Racing (Dallara-Mercedes)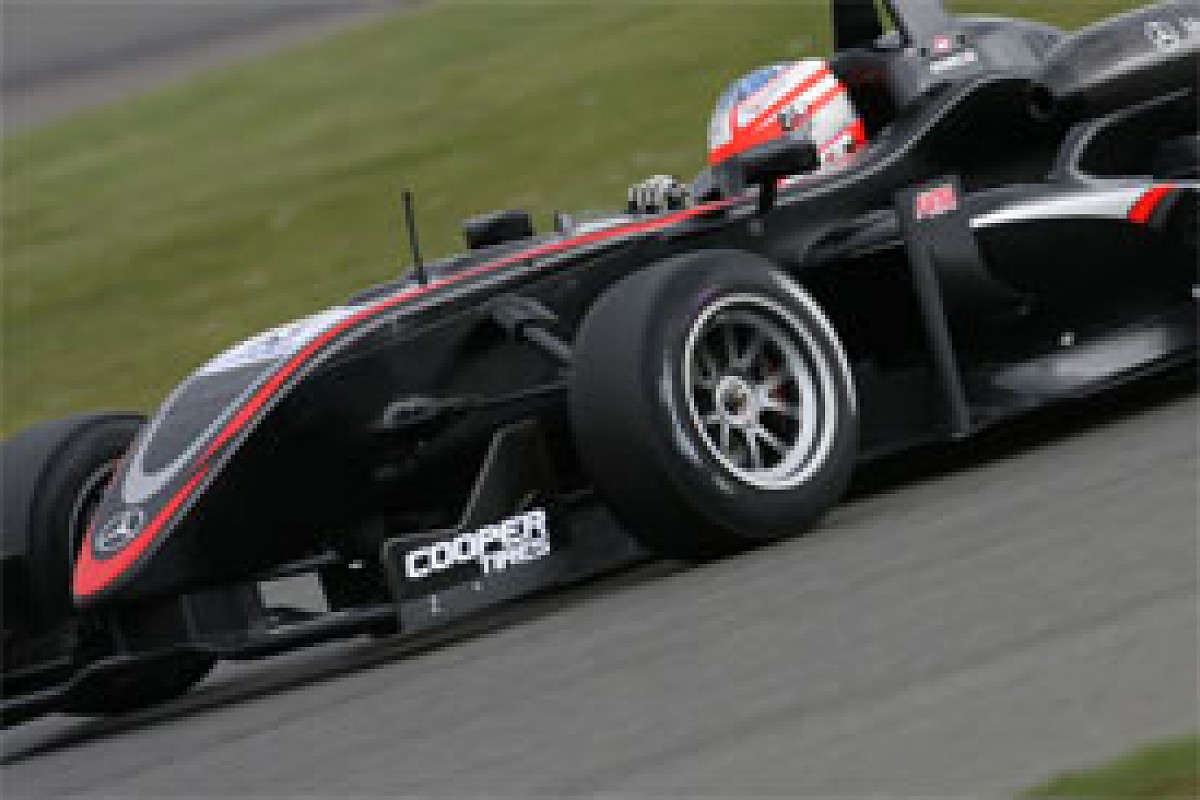 Walter Grubmuller, Hitech Racing Dallara Mercedes © LAT
#13 Walter Grubmuller (A)
Age: 20
2008 season: 14th in British F3
Like his former team-mate Chilton, Grubmuller is a British F3 veteran who's entering his third season in the series. Has shown steady improvement year-on-year since arriving in Britain, but with David Hayle no longer at the helm of this former champion team - and the fact Grubmuller has yet to qualify on the front row or finish on the podium - perhaps suggests the Austrian is flogging a dead horse in F3. May finally taste the champagne this year, most likely at Oulton Park, but unlikely to be a title contender.
CF Racing (Dallara-Mugen-Honda)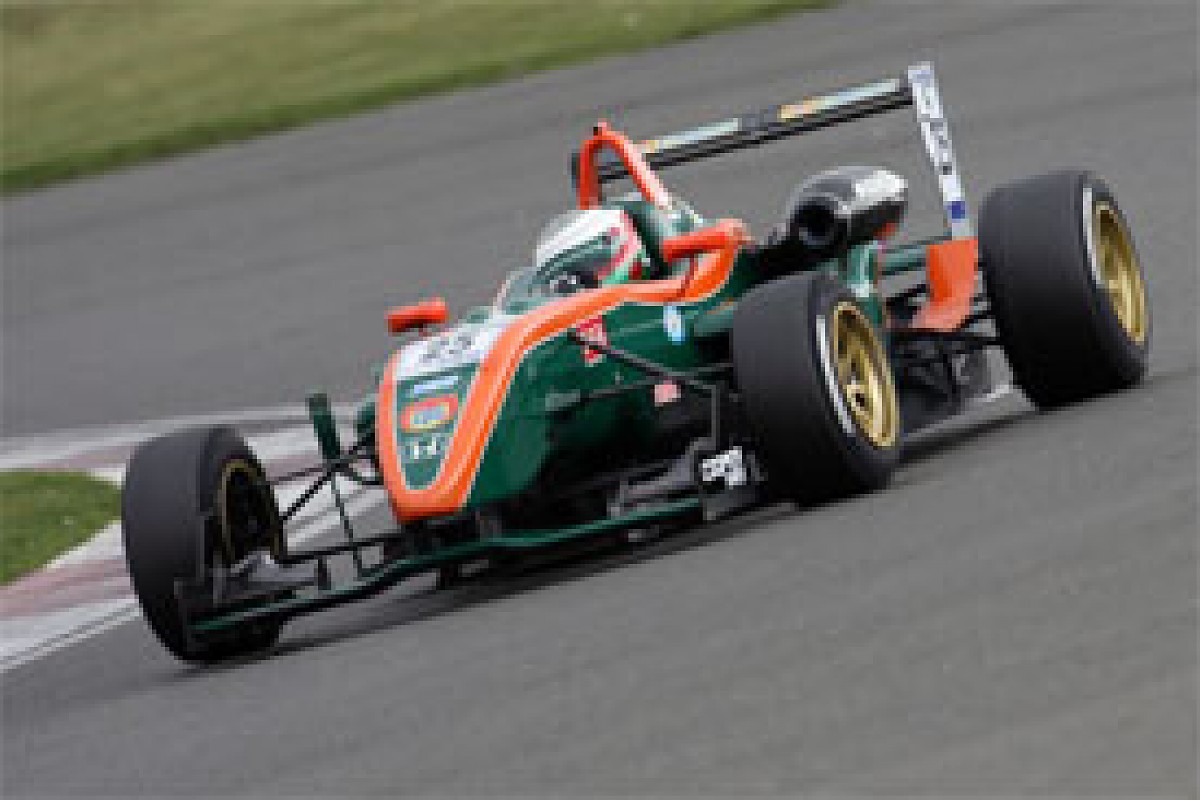 Hywel Lloyd, CF Racing Dallara Mugen-Honda © LAT
#15 Hywel Lloyd (GB)
Age: 24
2008 season: 3rd in British F3 National Class
The amiable Welshman steps up to the main class of British F3 with his family-run single-car outfit. He didn't look out of his depth during his F3 debut in the National Class last year, but competing against the established teams with a privately-run Dallara Mugen-Honda could prove a bridge too far.
Team West-Tec (Mygale-Mugen-Honda)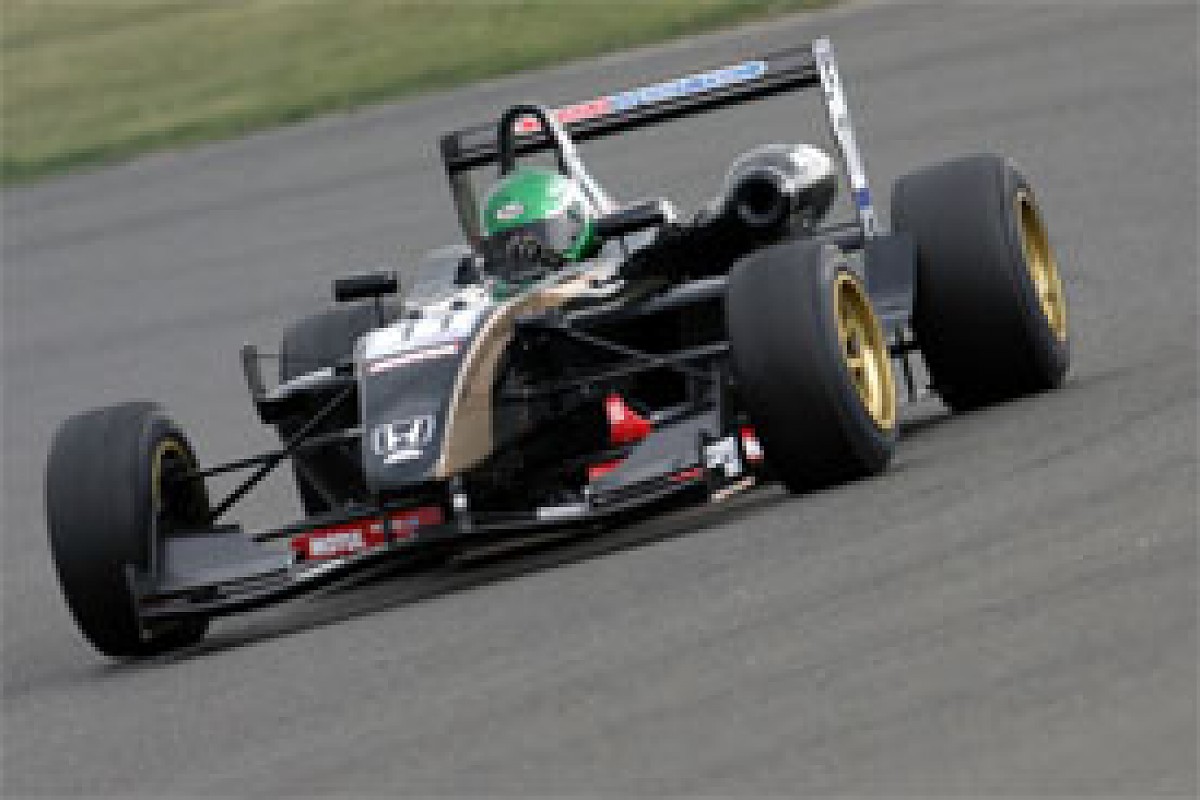 Jay Bridger, Team West-Tec Mygale Mugen-Honda © LAT
#17 Jay Bridger (GB)
Age: 21
2008 season: British F3 National Class champion
Bridger took the National Class title with relative ease last season, following Le Mans-bound Andy Meyrick's mid-season illness. He may struggle to match the potent Nick Tandy/Mygale-Mercedes combination with newcomers Team West-Tec, despite the squad's title-winning pedigree in Spanish F3.
Raikkonen Robertson Racing (Dallara-Mercedes)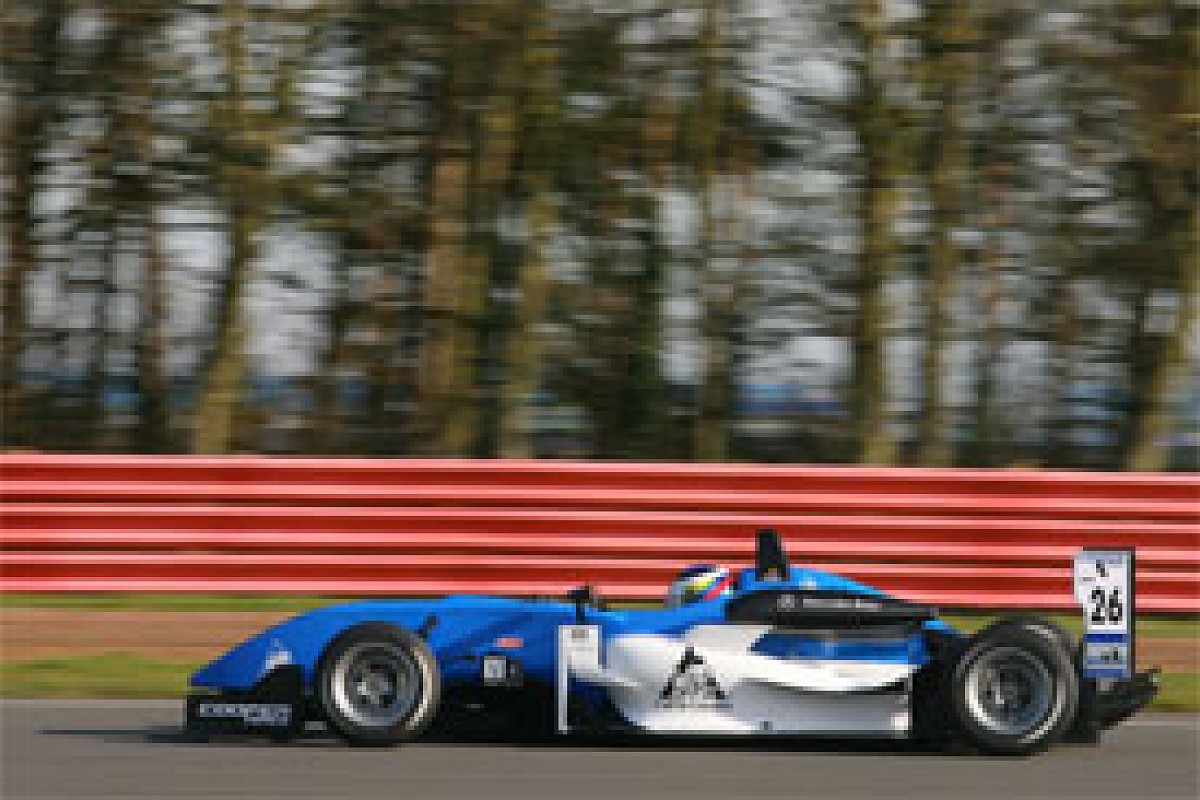 Carlos Huertas, Double R Racing Dallara-Mercedes © LAT
#26 Carlos Huertas (CO)
Age: 17
2008 season: 9th in Formula BMW Europe
Raw is probably the best word to describe Huertas. The Colombian is the youngest of this season's crop of championship rookies and graduates to the series after two years in Formula BMW - first in the UK and then in Europe, both with Double R. His results have so far been unspectacular, but improved to the point where he started on the front row twice in the FBMW Europe finale at Monza and finished second in race one. Expect this serious teenager to continue that upward trend as he gets to grips with a new category. He's been strong in testing and could just turn out to be the surprise of the season.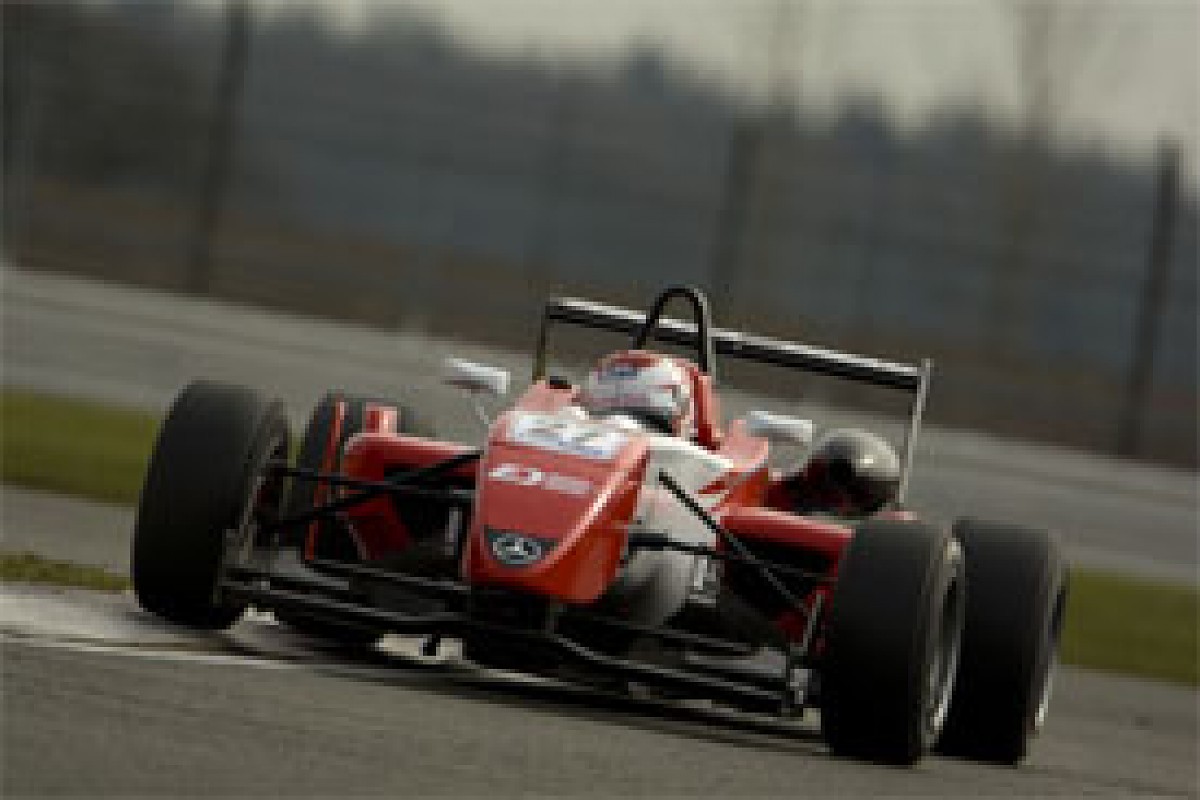 Daisuke Nakajima, Double R Racing Dallara-Mercedes © LAT
#27 Daisuke Nakajima (J)
Age: 20
2008 season: 9th in Japanese F3
The younger brother of Williams F1 racer Kazuki has previous category experience following a season of F3 in his native Japan last year. But by his own admission, he struggled and only made occasional forays into the top six. He showed promise a year earlier in Formula Challenge Japan (the country's Formula Renault equivalent) and is backed by Honda's Formula Dream programme, but doesn't know the circuits and has struggled to match Huertas in testing despite flashes of speed.
JTR (Mygale-Mercedes)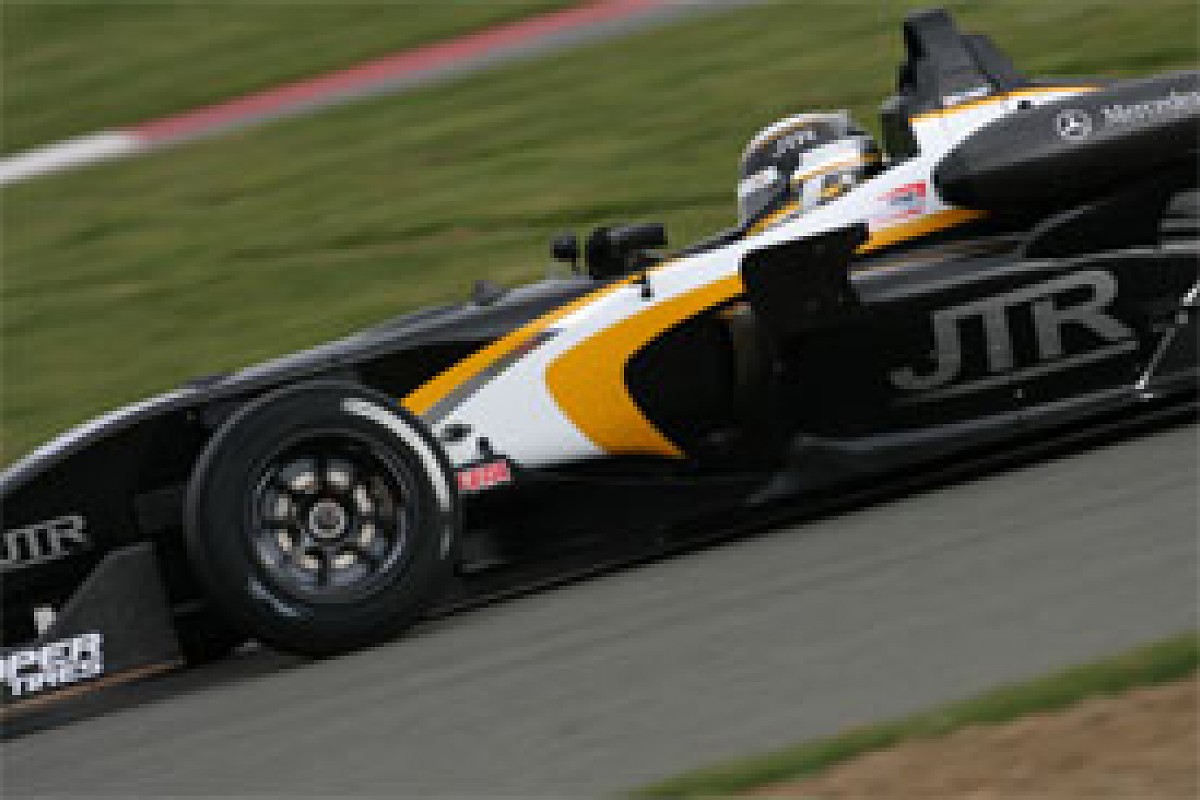 Nick Tandy, Joe Tandy Racing Mygale Mercedes © LAT
#28 Nick Tandy (GB)
Age: 24
2008 season: 9th in British F3
He and his brother have earned universal respect in the F3 paddock for the way they've turned an unfancied Mygale chassis into a frontrunner on a shoestring budget. Blindingly fast, always entertaining and brilliant at crawling under the skin of his rivals (just ask former rivals Tim Bridgman, Peter Dempsey and Callum MacLeod), he also has a habit of driving into them at times. Whether JTR can maintain a strong car at every circuit and unsettle the seemingly unflappable Ricciardo will be key to this year's title fight.
NATIONAL CLASS
T-Sport (Dallara Mugen-Honda)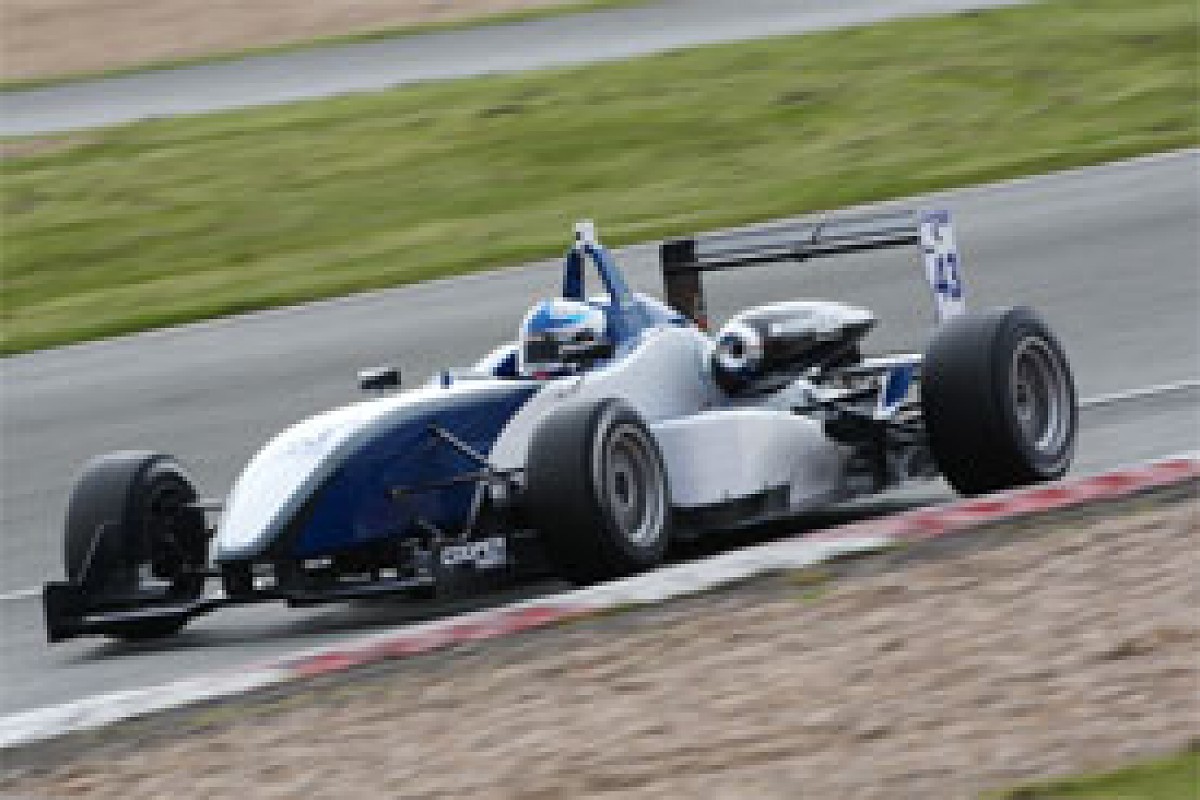 Gabriel Dias, T-Sport Dallara Mugen-Honda © LAT
#43 Gabriel Dias (BR)
Age: 18
2008 season: 24th in Formula Renault Eurocup
The Fortec Eurocup graduate broke his back last season in a West European Cup shunt at Spa and will have to learn quickly with limited experience after a late start. But he is with the right team and has shown well in recent pre-season tests
Team West-Tec (Dallara Mugen-Honda)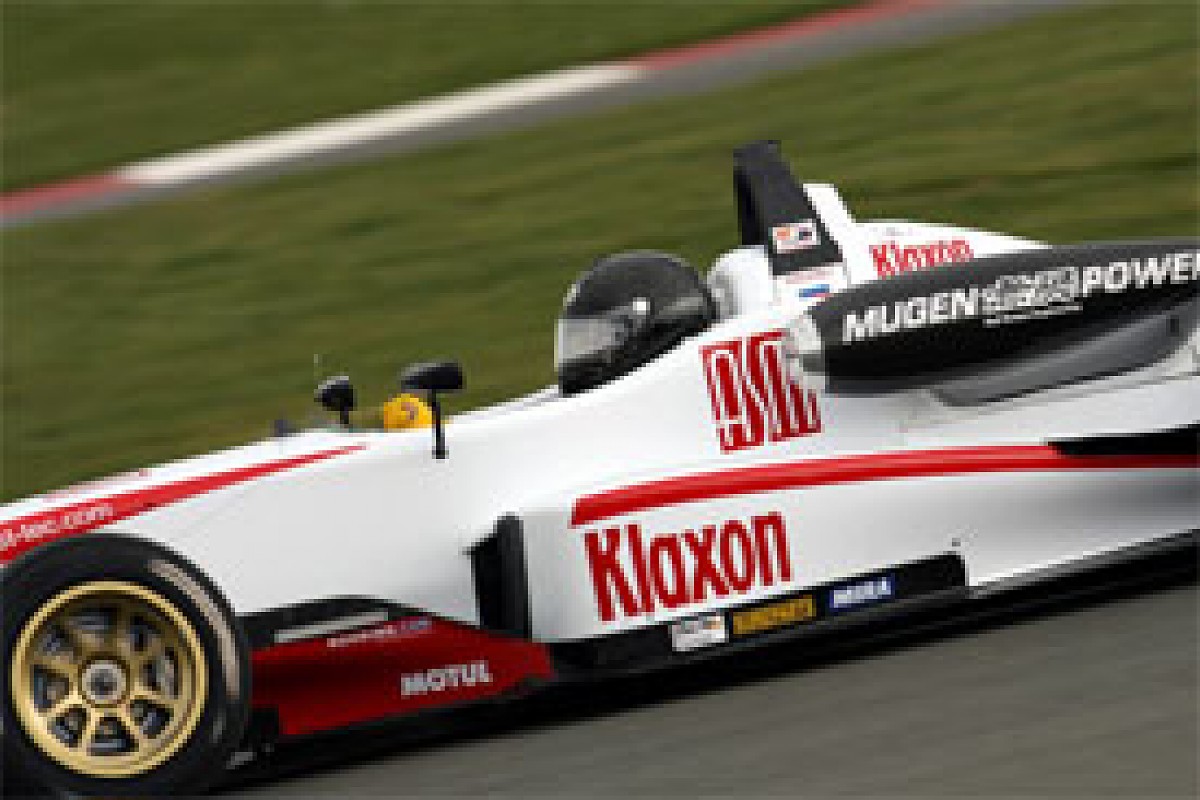 Max Snegirev, Team West-Tec Dallara Mugen-Honda © LAT
#44 Max Snegirev (RUS)
Age: 21
2008 season: 11th in Formula Palmer Audi
Snegirev steps up to F3 after two seasons of steady and unspectacular progress in FPA. All of his rivals have raced at a higher level so he's in for a tough season.
Could benefit from team-mate Jay Bridger's experience if their relationship is an improvement on Bridger's with Stefan Wilson at Fluid Motorsport last season.
Litespeed (SLC Mugen-Honda)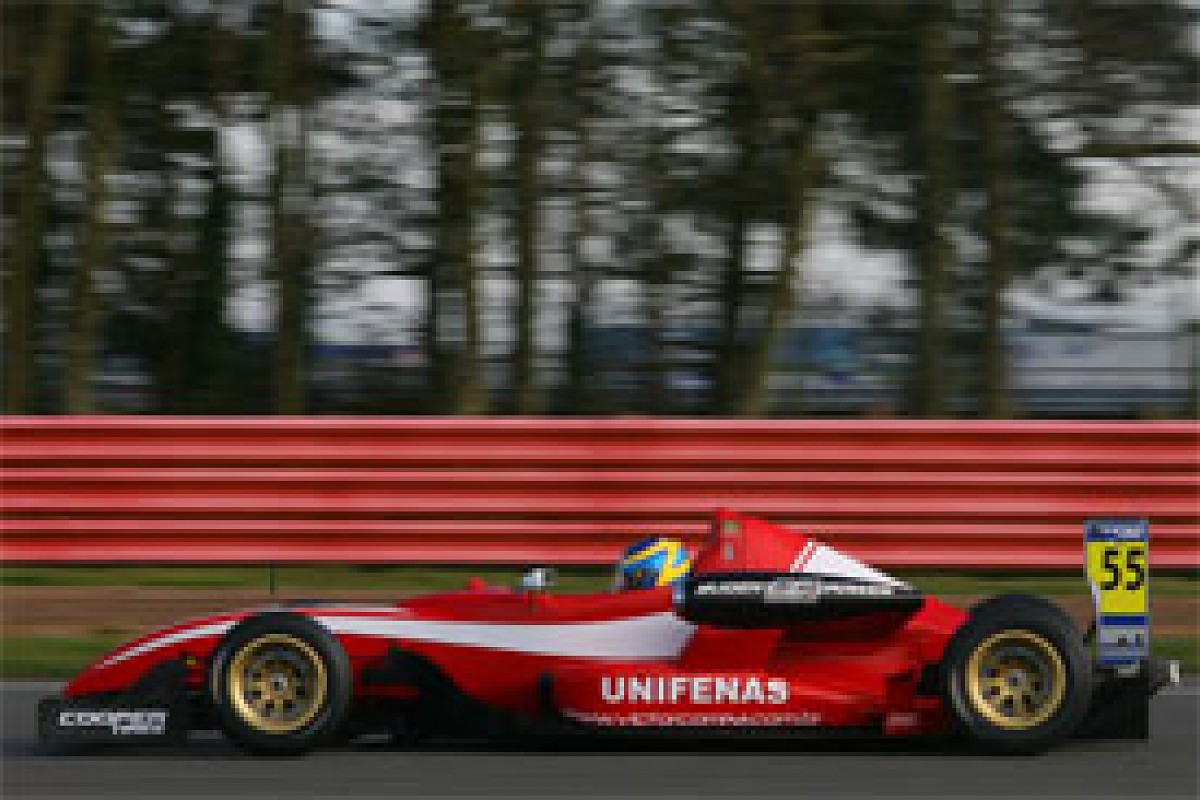 Victor Correa, Litespeed SLC Mugen-Honda © LAT
#55 Victor Correa (BR)
Age: 19
2008 season: 4th in British Formula Ford (2 wins)
Correa is probably the most talented of this year's National Class crop. Speed has been apparent since arriving in the UK last year, but he is prone to the odd wild moment. He might struggle to continue his improvement in such a difficult car after racing for Britain's top Formula Ford team.
Fortec Motorsport (Dallara Mercedes)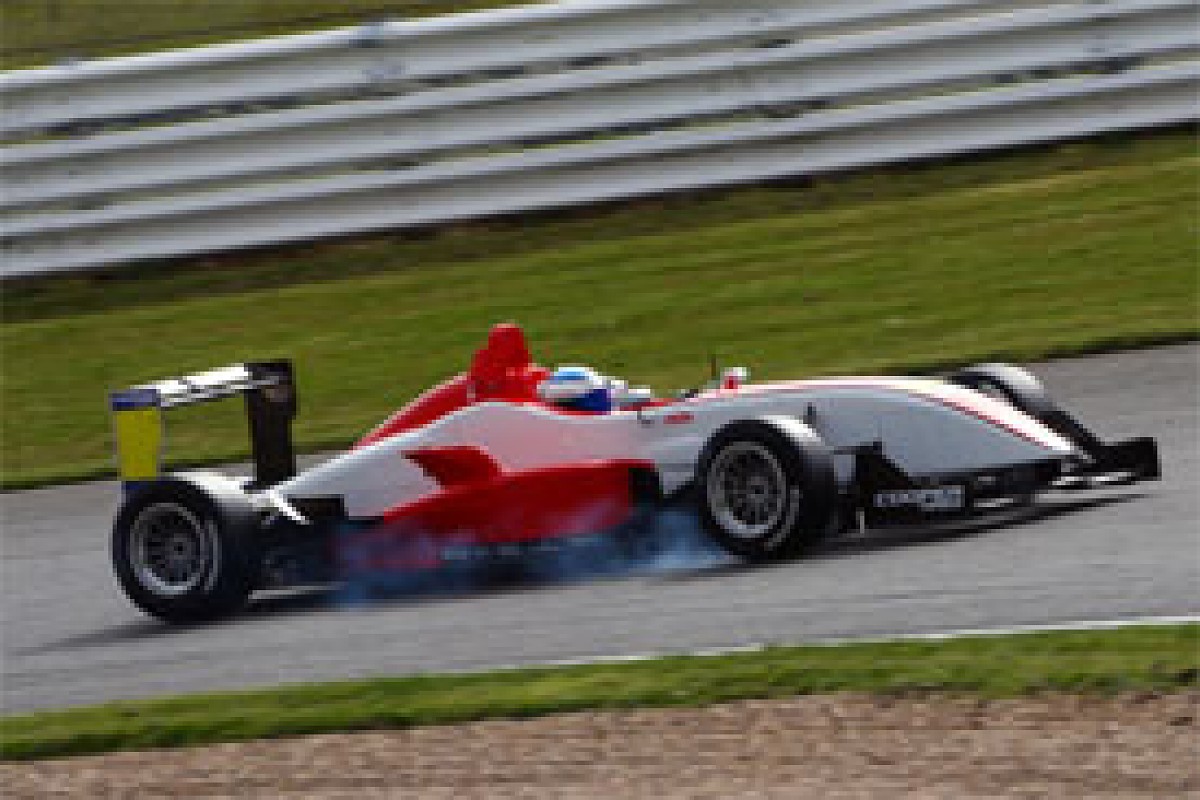 Daniel McKenzie, Fortec Motorsport Dallara Mercedes © LAT
#56 Daniel McKenzie (GB)
Age: 20
2008 season: 23rd in Formula Renault West European Cup
Ex-Formula BMW racer McKenzie struggled after stepping up to the FRenault Eurocup last season with his favoured team Fortec. He failed to score a point in that series and fared little better in his WEC campaign, but has been the standout performer in testing, so starts as title favourite.