Formula 2 driver Luca Ghiotto says his focus is on attempting to secure a Formula 1 career, despite an LMP1 debut with Ginetta in the World Endurance Championship pre-season test.
Ghiotto, 24, is a frontrunner in F2 with Virtuosi Racing and made his first foray into sportscars by helping Ginetta work through set-up, tyre testing and aero specification experiments at the Barcelona test on Tuesday and Wednesday in its Ginetta-AER G60-LT-P1.

The underrated driver who could 'Albon' his way to F1
Ghiotto's best lap of the so-called prologue test was just over half a second off the class-leading Toyotas which topped the timesheets, in a new car which was built in the garage at the Circuit de Barcelona Catalunya on Monday.
"The focus is on F2 and to finish the season as best as I can," Ghiotto told Autosport following the test.
"As always the main target is F1. You always need to be ready for something else and you always have to have a Plan B.
"I've been really happy to be there with Ginetta the past few days in the car and with the championship.
"It was really nice, and for sure if the main plan [F1] doesn't work I would be more than happy to be competing in WEC.
"I'd never been in that paddock before Monday, it's really impressive."
Virtuosi's owners - friends of the Ginetta management team - were key in putting Ghiotto's name forward for the outing, and the Italian said the car was quite similar to the Virtuosi-run machine in which he lies third in the championship in F2.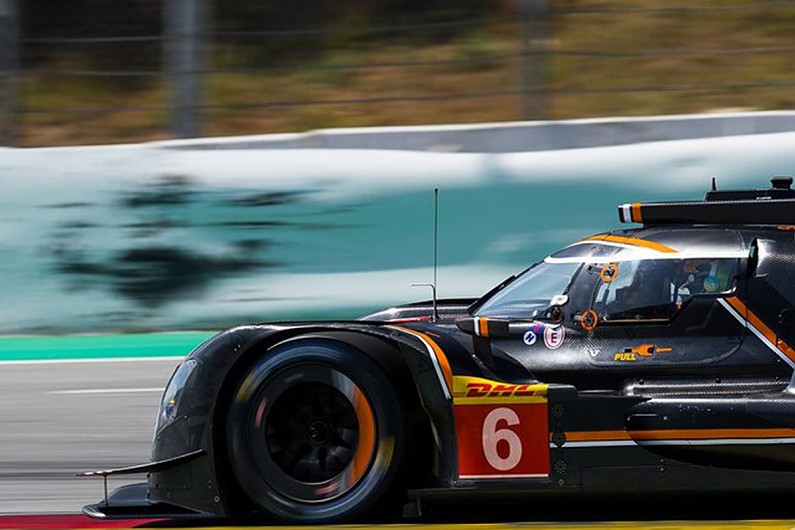 "I really felt like I was driving the same car that I've been driving for the last few years," Ghiotto added.
"I was quite surprised by that, to be honest, I was expecting it to be much different, but it made it better for me as it made things easier when you're used to it, and it wasn't like another world. After five laps I was feeling good with the car."
Ghiotto's time was good enough for fourth in the second day of the test - beaten only by the two Toyotas and one of the Gibson-powered Rebellions - after he had foregone most of Tuesday's action to allow those needing to leave for the Spa 24 Hours the next day to get crucial running.
Ginetta's factory driver Charlie Robertson was a further half-second slower in the same car, which the team used in a Michelin tyre test at Aragon earlier this year.
The British marque is yet to decide how many cars it will field in the 2019/20 WEC season but Ghiotto added it was unlikely he would be in the line-up for that event.
"For sure I will not be in Silverstone because it clashes with F2 in Monza, so I wouldn't have chance to do the first round anyway," he said. "So far, there's no more plans at the moment."