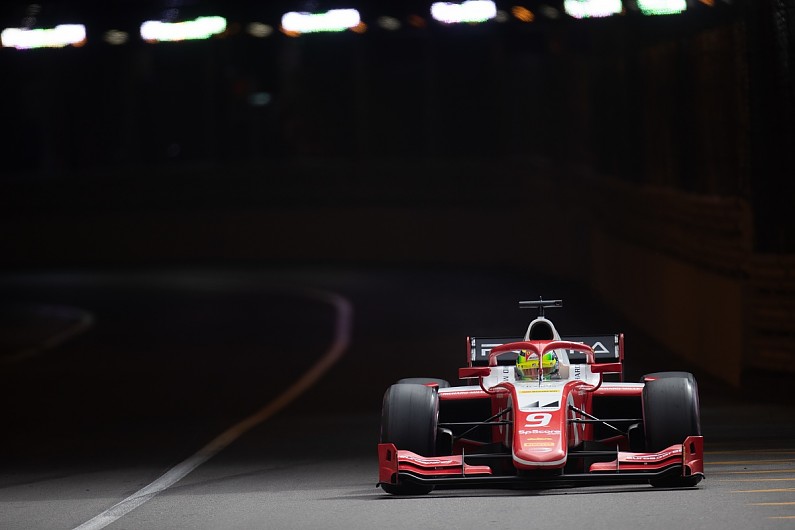 Prema boss Rene Rosin says Ferrari Formula 1 junior Mick Schumacher is not "far away" from strong results in Formula 2, but needs to turn "bad luck into results".
Schumacher, the son of seven-time F1 champion Michael, lies 15th in the F2 standings after scoring points in three of the eight races in 2019.
The reigning European Formula 3 champion's Prema team-mate from last year, Guan Yu Zhou, has taken three podiums for Virtuosi Racing and lies sixth as the series' top rookie in comparison.
Schumacher's best result so far was fifth in the Baku sprint race, but Prema boss Rosin says a breakthrough is possible in the coming races.
"I think we need to look on the positive side," Rosin told Autosport. "If we look at the points side, it's quite negative, we haven't achieved what we have expected to achieve.
"If I look at the performance side we are there, we just need to turn bad luck into results. I don't see that being very far away.
"We just need to have the patience to let him understand everything 100%, and then the results will come.
"There have been some misjudgements on his behalf, it's true.
"There's been some bad luck, it's true. But now is the moment that we need to turn [performance] into points and results, and [then] we can go up in the ranking."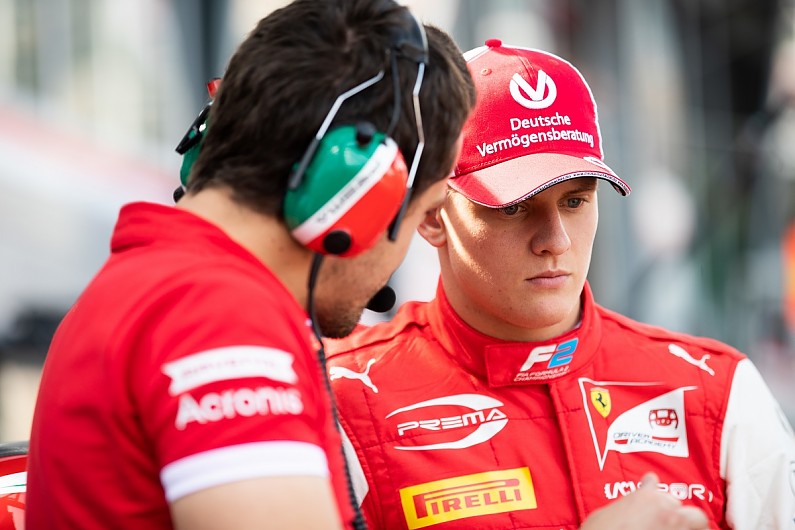 Schumacher qualified a season-best fourth for the Monaco feature race.
The Prema driver should have been helped by a clear run in front of him when second-placed starter Callum Ilott had an electrical fire on the formation lap and missed the race.
But Schumacher had a problem of his own and made a poor start that caused him to fall down the order.
"We had an issue with the clutch," Rosin added. "For today [Saturday] we changed everything because it was clearly not a team mistake, but a malfunction of the clutch which compromised his bite point."
Speaking after the Monaco races, Schumacher said: "Well, clearly this Monaco event has not been the best weekend for us.
"If we look at the pace we had in general, we can still be quite satisfied and confident.
"We've been fast here even if the results did not show that. "That's something we should keep in mind for the races to come."