The Formula 2 championship may retrofit power steering to its cars to coincide with a move to 18-inch tyres from 2020, a year before Formula 1 makes the same switch.
It was announced in the build up to last week's Spanish Grand Prix that F2 would make an early switch to the new Pirelli tyre, and a series test car ran with the new wheels on the Wednesday before the weekend action began.
Autosport sources say the series has since told teams that it will investigate the possibility of adding power steering, while the series itself confirmed changes would be made to the front of the car.
F2 boss Bruno Michel said: "The next step is an intensive development programme to ensure that everything is ready for next season, notably an upgrade kit for our 2018 cars to fit the new tyres."
Autosport understands that a redesign of the pull and pushrods in the suspension will be required, while aerodynamic tweaks may also be made based on information taken from a testing programme.
The series' technical director Didier Perrin said: "For obvious cost reasons, we will be keeping changes to a minimum in order to enable the cars to deal with the new tyres.
"We will be sticking with the same brakes and most of the suspension members, while trying to minimise the bodywork changes."
Rene Rosin, team principal for Prema Racing, said: "As a feeder series I think it's a good idea in preparation for Formula 1.
"We need to discuss internally with the engineers to see what will be the consequence in the car.
"Now, it will be important that there will be a strong development programme with Formula 2 and Pirelli to make sure we will be ready for 2020, but I don't think it will be any issue for the teams, it will be OK."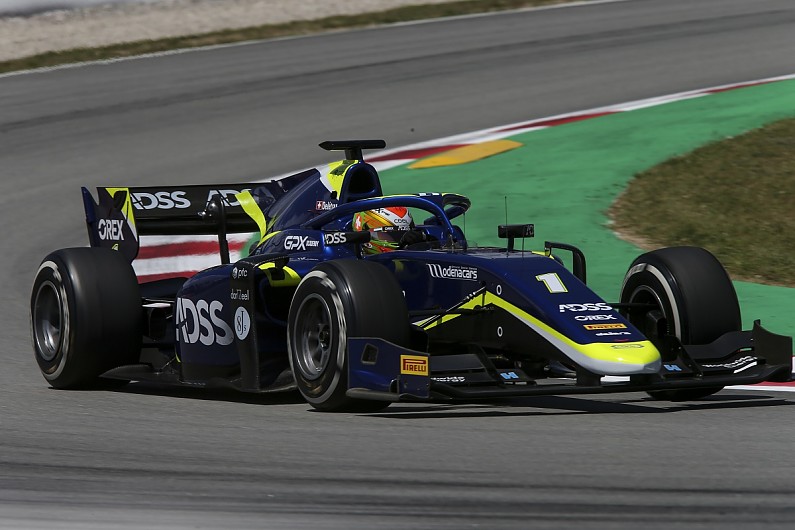 Carlin driver Louis Deletraz said the change of wheel size will affect the series fundamentally.
A smaller sidewall will create a stiffer tyre, which would likely make generating heat more difficult.
"I think it will change a lot for the engineers in terms of set-up," said Deletraz. "Now to be in the temperature range is critical.
"In quali [if] we didn't get it quite right it can be half second or more you lose. You set the whole car up to work for the tyre, so for sure everything will change."
Autosport sources pointed out that the move could add significant cost to the category, which introduced a new car last year.
Rims for the season for two cars currently cost around £80,000, and new suspension parts and power steering would also likely add cost.
However, it is not known whether the F2 teams will have to shoulder all of the cost of switching to the resized wheel, and how the move is to be funded is yet to be relayed to the teams.