ART Grand Prix driver Nyck de Vries says he is relaxed about replacing Williams Formula 1 driver George Russell at the Formula 2 team for 2019.
De Vries moved from Rapax to Prema Racing for 2018, replacing 2017 F2 champion Charles Leclerc.
Although de Vries scored three wins and two poles with Prema, he did not fulfil his tag as one of the title favourites, eventually finishing fourth.
De Vries - who also drives for Racing Team Nederland in LMP2 in the World Endurance Championship - has topped four of the six days of pre-season testing at Jerez and Barcelona respectively for ART.
"I feel more relaxed about it than last year to be honest," de Vries told Autosport. "Of course, winning [the championship] is always the target.
"I do feel that when I joined Prema they had a dominant season [in 2017 with Leclerc] and then there was a new car introduced but there were a lot of expectations.
"Last year everyone was really close although I believe George really deserved the championship and he won it.
"Everyone had their ups and downs.
"My chances are equal [between this year and last year], they are extremely good teams, it's just up to the team and myself to extract the most out of it."
De Vries said that he and his new team ART need to do a better job of being consistent when the series gets underway in Bahrain at the end of the month.
"We clearly have the package to be there, but you have to be careful and take the points on the day and maximise the most of the situation," he said.
"Just referring back to last year, I think that's where we lost out a little bit."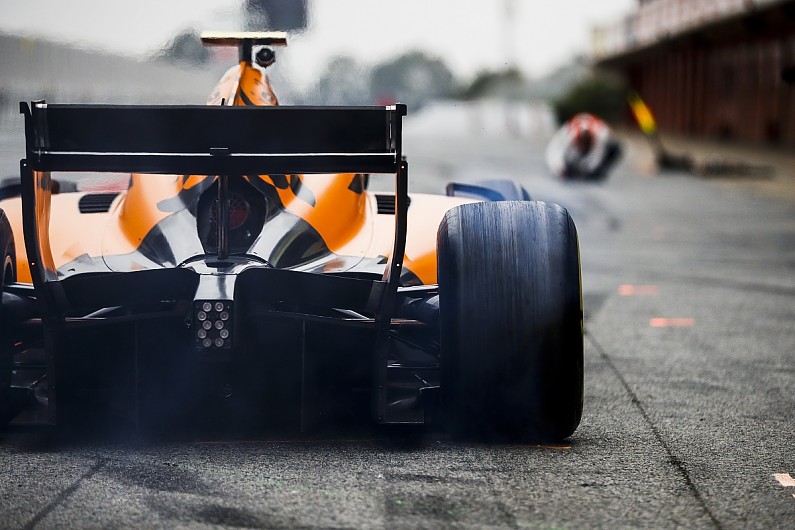 Ex-ART driver Jack Aitken believes the pace he and his new team Campos Racing have shown in pre-season testing is representative, and that he can improve on his disappointing season in 2018.
Renault F1 junior Aitken finished 11th in the points last season, but started the first test in Jerez last week strongly.
Aitken set the second fastest time in the performance runs to Ferrari Formula 1 junior Mick Schumacher.
"I would like to say it's pretty representative and we've got pretty good pace," Aitken told Autosport after the Jerez test.
"Having said that I had a decent run in testing last year and it went downhill after that.
"There's a lot more to it than that, but it is useful to show that you can do a time in testing.
"In recent months I've been working with Renault a fair bit in the simulator and doing my own bits, same with Campos, just trying to learn from whatever mistakes I made last year and get a grip on it for this year."