Renault Formula 1 test and development driver Artem Markelov will get a new Formula 2 chassis for this weekend's Monaco round in a bid to solve his poor qualifying performances.
The Russian Time driver has not qualified higher than 15th so far this season, having only missed out on a top 10 spot twice in 2017.
"We think we have a big problem with the balance of the car," Markelov told Autosport.
"Hopefully we can improve it for Monaco, we will change the chassis.
"There is something strange, I'm one second behind the guys. When I am really pushing, I can find two or three tenths but it is really hard to catch a second.
"I think we have a problem with the car and we hope changing the car will fix it."
The 23-year-old is in his fourth season in the category, and admitted qualifying is not his strongest trait.
"Everything happens in the race, what is the qualifying?" he said.
Markelov came from the pitlane to score a podium in the Bahrain feature race after electrical problems haunted his weekend, and then won the sprint race at the same track.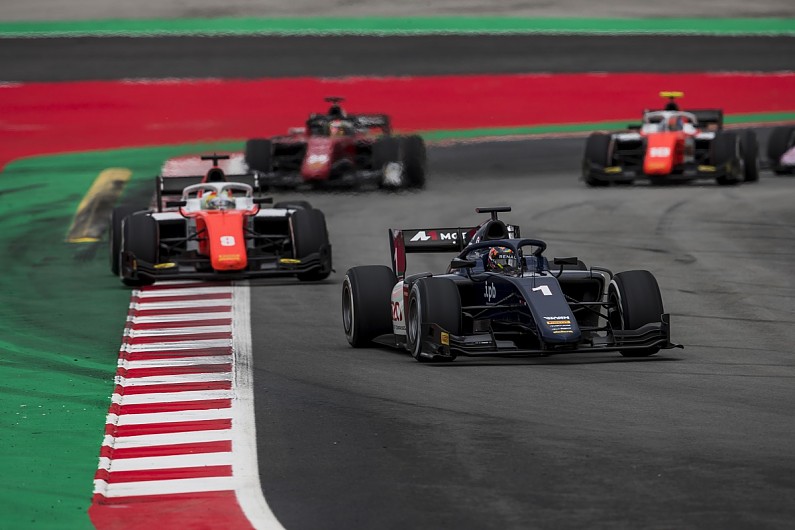 He then retired from both Baku races with engine problems, but scored the reversed-grid pole at Barcelona last weekend after finishing eighth in Saturday's feature race - only to drop back to ninth as a result of set-up issues.
"It was really horrible set-up on the car," added Markelov. "I had a lot of understeer on the entry of the corner. It wasn't driveable.
"In the first few laps I was like a rookie from GP3, driving really carefully. It was just slow.
"When the track got drier the set-up started working.
"I tried to set better lap times to catch the guys but it was fucking late. I still had a lot of understeer and I couldn't improve that during the race."
Svetlana Strelnikova, team principal of the Russian Time squad that won the teams' title in F2 last year, hopes the outfit can rebound in Monaco.
"[Barcelona was] the second character-building race weekend in a row for us," said Strelnikova.
"Both drivers [Markelov and Tadasuke Makino] scored in the main race but we came away empty-handed today with a bit of head-scratching to do before Monaco in a fortnight's time.
"We are determined to fight back strongly there in the season's blue riband event. Artem won it for us two years ago and finished second last year."