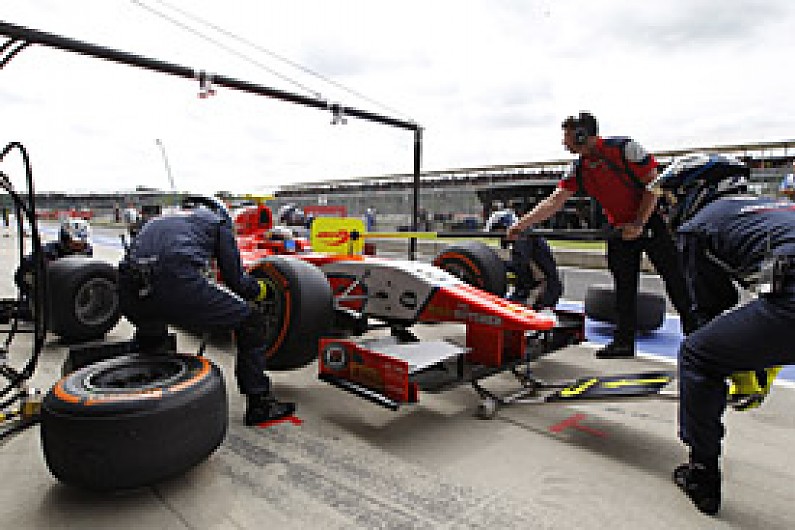 GP2 organisers have announced rule changes that they hope will make the racing more exciting during the 2014 season and bring the series closer to Formula 1.
From this year, and following F1's lead, GP2 drivers will have to use the two different tyre compounds available during the feature races.
Pirelli has already taken two different compounds to every GP2 event, but prior to this year teams did not have to use both compounds in the longer race of the weekend.
Series boss Bruno Michel feels the change was necessary in order to prepare drivers better for the jump to Formula 1, where the use of the two compounds is also mandatory.
"Looking at how last season unfolded, we felt it was important that teams and drivers display their strategy over the course of both races," said Michel.
"Just like in Formula 1, during our Saturday race, each driver will have to use both tyre compounds.
"I am sure we will see some great racing and interesting strategies again this season with even more enthralling Sunday races."
Previously, some drivers would opt to use the harder prime compound tyres for both stints of the feature race, effectively disregarding Sunday's sprint race as they would have to attempt to complete the whole distance on a single set of the less durable tyre.
GP2 also announced the practice session for each event will be 15 minutes longer this year, giving the drivers a total of 45 minutes of track time before qualifying.
"I am very satisfied that we could extend free practice sessions to 45 minutes during race weekends," added Michel.
"The additional track time will most definitely help our young drivers learn the circuit, giving them even better preparation for the qualifying session with no additional cost for the teams."
The GP2 season kicks off in Bahrain on April 4.