More than 30 drivers who passed through the doors of the DAMS single-seater squad have gone on to make it to Formula 1. That statistic is a tribute to team owner Jean-Paul Driot, who has died at the age of 68 after a long illness.
But when it comes to a run-through of successful alumni of the French team based near Le Mans, the engineers and team managers who have gone on to make an impact away from DAMS shouldn't be forgotten. From Formula 1 drivers Erik Comas, Olivier Panis, Sebastien Bourdais, Romain Grosjean and Pierre Gasly, the likes of ex-McLaren team boss Eric Boullier and Automobile Club de l'Ouest race director Vincent Beaumesnil should be added.
It would probably be wrong to say that DAMS was some kind of spawning ground for talent. Rather, Driot made it his job to employ good people, on whatever side of the pitwall. And that has been the foundation stone of the successes of a team that dates back to 1987 when it was founded as GDBA Motorsport for an assault on the Formula 3000 International Championship.
Driot was a successful trader in crude oil by profession and was involved in motorsport purely for the love of it. DAMS, as the team became known ahead of the 1989 season, was never just a plaything for its wealthy owner, but making fat profits wasn't its raison d'etre.
When the team went racing in F3000, GP2, Formula 2, Formula Renault 3.5 or wherever, it never just looked for the drivers with the biggest budgets, or even full budgets. Driot wanted the biggest talents who were going to be capable of winning races for DAMS.
"It was all about winning races for Jean-Paul," says Nicolas Lapierre, part of the DAMS-run French team that won the inaugural A1GP World Cup of Motorsport and also a race winner in GP2 with the team. "He didn't have to do it because he was already a successful businessman - he did it because he loved it. He had a passion for motorsport."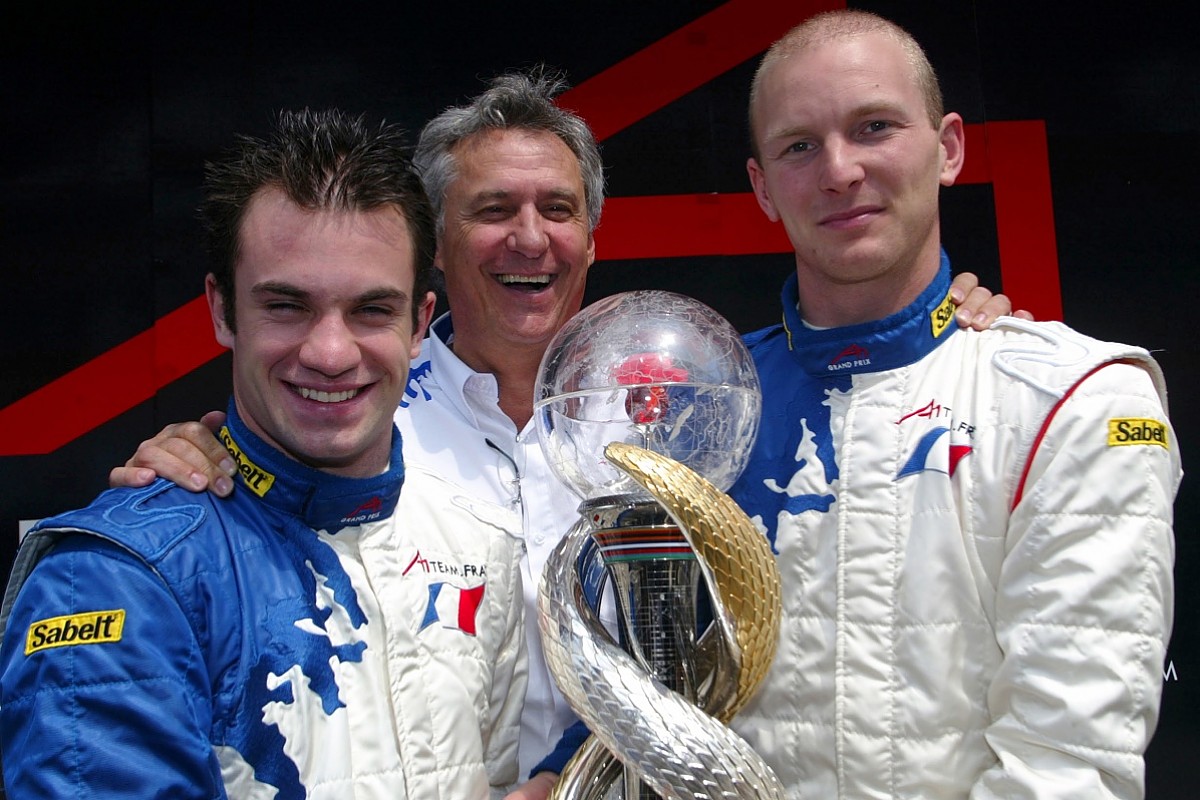 Chris Gorne, who engineered Lapierre and Alex Premat in the A1GP France Lola-Zytek in 2005/06 and had a second stint with the team in GP2, offers a similar sentiment.
"Jean-Paul helped finance the drivers he wanted," says the Briton, who these days as technical director of Envision Virgin Racing is competing against the e.dams squad Driot set up with Alain Prost in Formula E. "He did it because he could afford to and had a passion for winning."
"That shone through in everything he did. I don't think I've known too many team bosses who were more passionate than Jean-Paul."
Driot was a hands-on team owner, though far too savvy to meddle in things technical.
"He came to all the races and was involved in all the big decisions," explains Lapierre. "One of his big skills was to put the right people in the right positions."
"He could sometimes be quite hard. I remember after one qualifying session in GP2, he told me that I'd driven like shit. And he was right" Nicolas Lapierre on Jean-Paul Driot
And keep them.
Lapierre recalls running into a lot of old faces when he went to see the e.dams team at the Bern FE event earlier this summer: "It was all the same people from when I was with the team. My old chief mechanic was still there."
Driot engendered a loyalty in his staff, creating a stability within the team that paid dividends on the race track. He was, says Gorne, "really great with his staff, firm but always fair".
That firmness, allied to his passion for the sport, could manifest itself in one of the outbursts for which Driot became famous. He didn't pull his punches in public or private.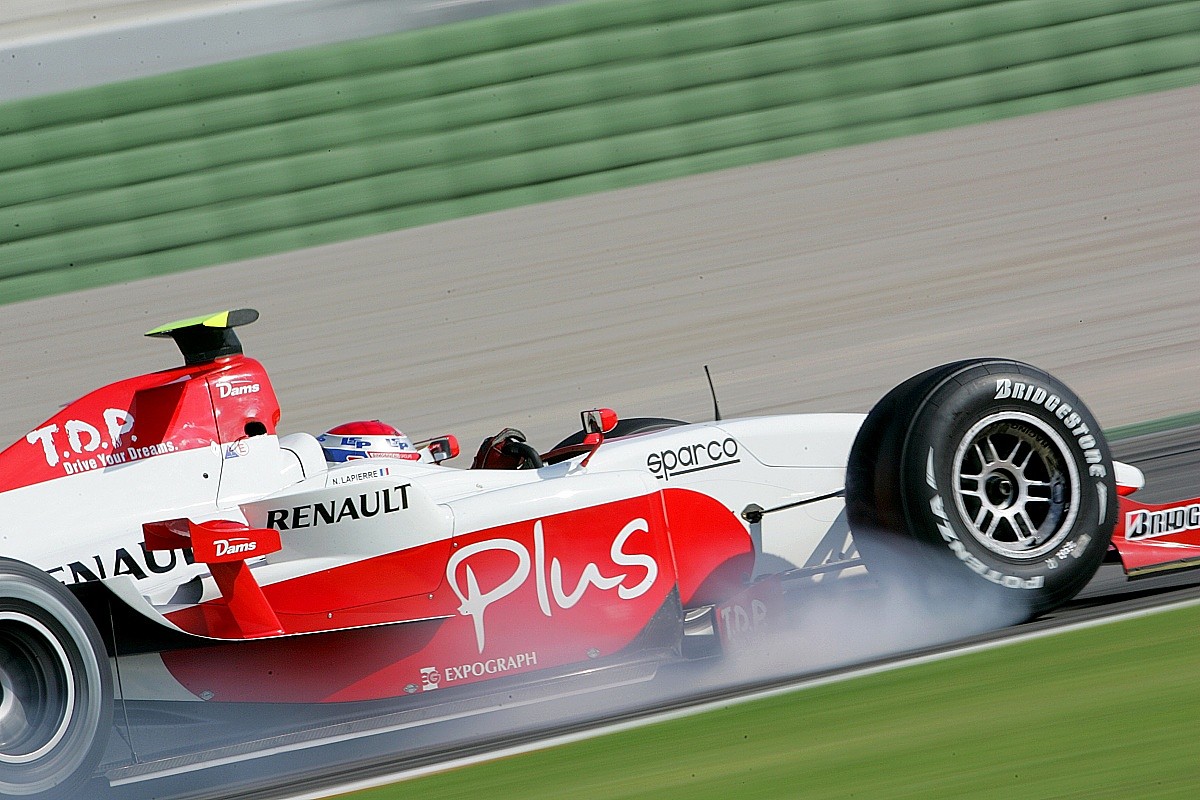 "He could sometimes be quite hard," explains Lapierre. "I remember after one qualifying session in GP2, Jean-Paul told me that I'd driven like shit. And he was right."
The team owner's tongue was often unleashed on unsuspecting journalists. Your writer was on the receiving end of Driot's wrath on multiple occasions, once at the Autosport Awards. It mattered not to him that that he gave me a dressing down in front of the great and the good of the motorsport world. If Jean-Paul had something he wanted to get off his chest, he damn well would.
But Driot was utterly charming the rest of the time, great company and always happy to chew the fat about the sport he loved. He liked engaging with the press, and I suspect liked giving them a hard time almost as much.
"If you are the captain of a ship, you do not leave port without enough fuel to reach the other side of the ocean" Jean-Paul Driot on DAMS's failed attempts to move up into F1
The first time I met Jean-Paul, he gave me his phone number without prompting and offering words I will never forget.
"Call me any time," he said. "If I can talk, I always will, but don't leave a message - I will never, ever call you back."
I can say with some certainty that he stuck to his promise on both counts.
That episode took place in Zhuhai, China at the final round of the BPR-run Global Endurance GT Series in 1996. Driot was there on a recce after linking up with the fledgling Panoz organisation in a deal that originally involved only testing.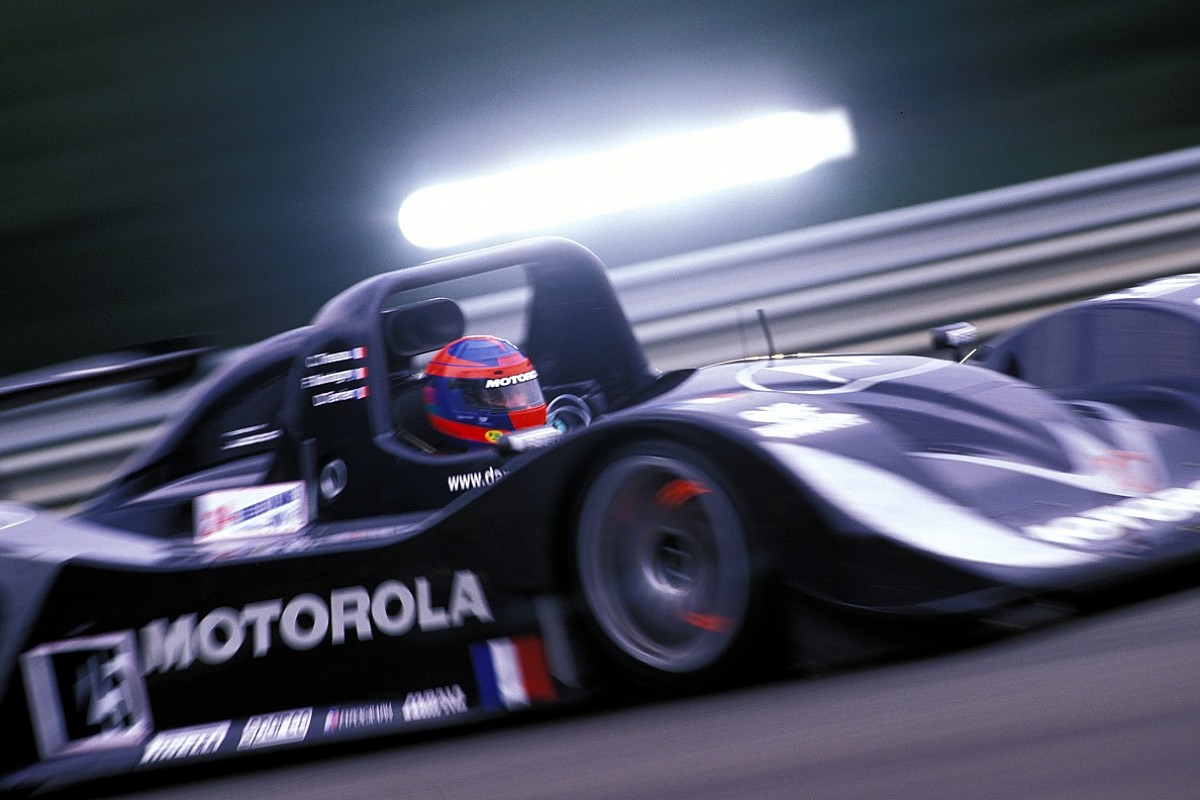 That wasn't Driot's style, of course, and he quickly found some money to help pay for an FIA GT Championship assault the following year. DAMS subsequently moved into the prototype ranks, first with a privateer Lola with which it won four races in the 1999 Sports Racing World Cup and then as part of the Cadillac set-up in 2000-01.
Driot had taken DAMS into sportscars after his drawn-out attempts to move up into F1 in the mid-90s failed. As passionate as he was, he was never blinded by ambition. He preferred to do things properly, or not at all.
"If you are the captain of a ship, you do not leave port without enough fuel to reach the other side of the ocean," he said rather poetically of his failure to attract sufficient sponsorship to move up to the pinnacle of the sport.
DAMS then looked across the Atlantic to Indycar racing and the CART World Series. The failure to secure the engine supply deal the team wanted scuppered the move.
But Driot liked new challenges. That explained why the e.dams squad was in the vanguard of teams to sign up for FE ahead of season one in 2014-15. And also why the team was looking to return to long-distance racing in the World Endurance Championship just a couple of years back in GTE Pro with Porsche.
Driot had dabbled in rallying as a competitor before he linked up with three other partners for a venture into team ownership. He was the 'D' of GDBA and F1 driver Rene Arnoux was the 'A'.
The new team, with premises just up the road from the Circuit de la Sarthe, was a winner third time out in F3000 with Michel Trolle at Spa. The following year Olivier Grouillard finished second in the championship, again using a Lola chassis.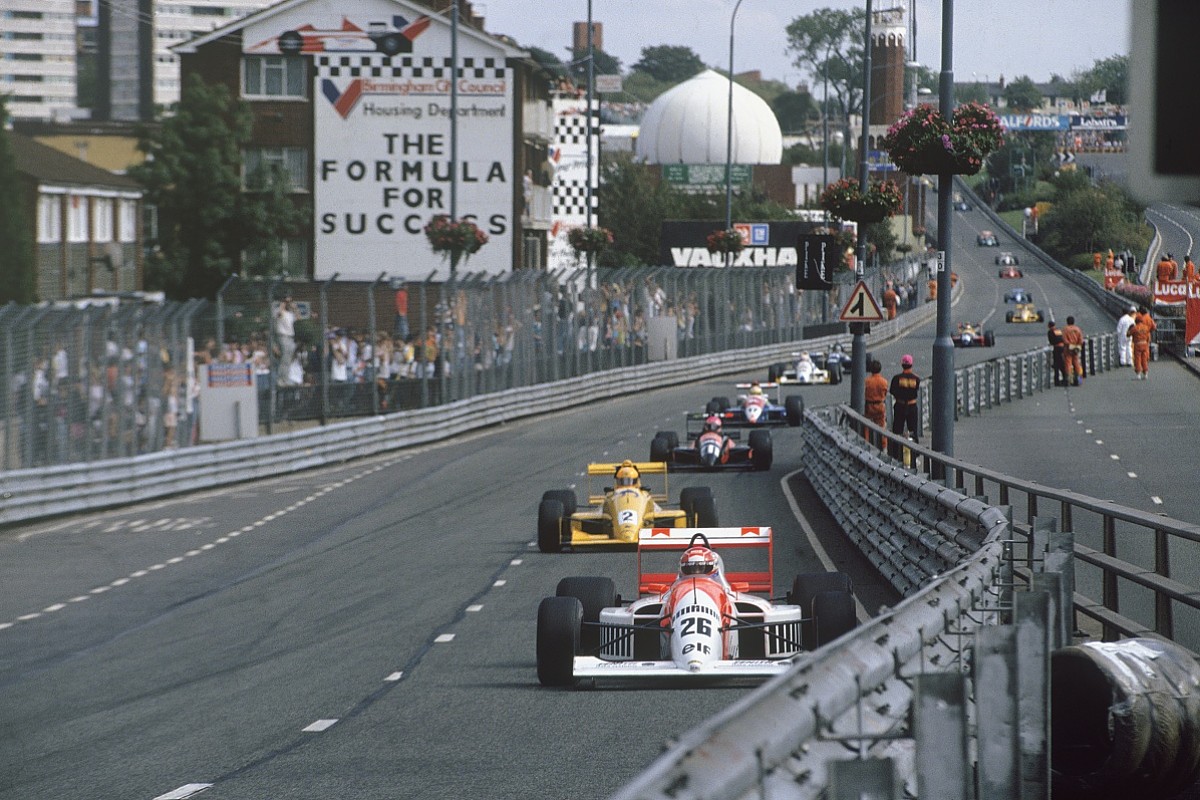 Driot and Arnoux parted company with the other two founders - journalist Gilles Gaignault and well-known motor racing sponsor Pierre Blanchet - for 1989. The team then became known as Driot Arnoux Motor Sport or DAMS. Another split subsequently resulted in the acronym standing for Driot Associes Motor Sport.
DAMS won its first F3000 drivers' championship in 1990 with Comas (pictured above at the 1990 Birmingham Superprix). More followed with Panis and Jean-Christophe Boullion in '93 and '94 respectively.
The successes have never really stopped, one or two lean periods aside. DAMS has a trio of GP2 titles to its name with Grosjean, Davide Valsecchi and Jolyon Palmer, not to mention Formula Renault 3.5 crowns with Kevin Magnussen and Carlos Sainz Jr.
DAMS has, in total, won no fewer than 147 races across the F3000, GP2, F2, FR3.5, Formula Renault V6, GP3 and FE single-seater categories. That tally reflects the passion of a team owner who liked winning races and made it his mission.