In the shadow of last year's Formula 1 championship struggle between Lewis Hamilton and Sebastian Vettel, the supporting Formula 2 and GP3 Series title fights were just as competitive - with both going to the final round, even if there was a degree of predictability in the final result.
Ranking the contenders from both those series is no easy task, particularly given the leading three F2 contenders performed so strongly and consistently that all three have earned F1 graduations for this season.
This list is dominated by F2 drivers - a reflection not only of the series' seniority, but also the competitiveness of the title fight and recognition of those performances further down the field that didn't grab the headlines every weekend.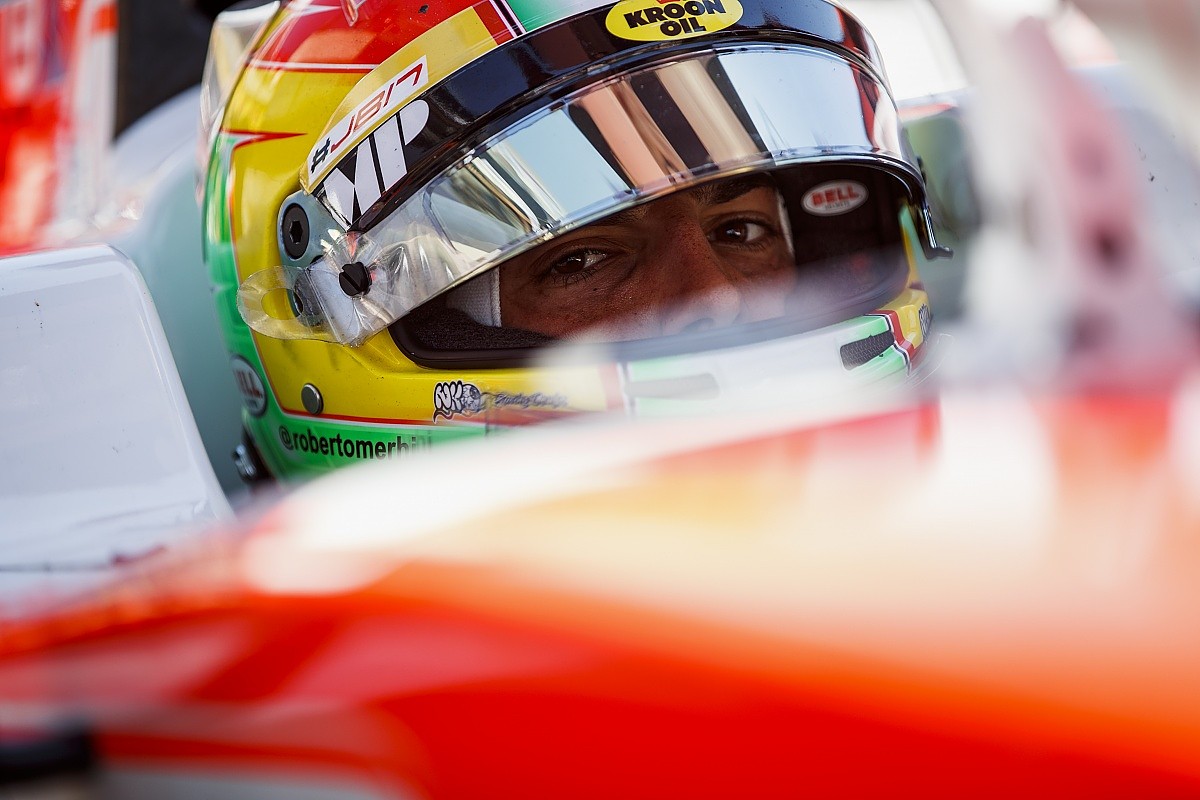 10 Roberto Merhi
Team: MP Motorsport, Campos Racing
Starts: 20
Wins: 0 (best result 3rd)
Championship position: 12th in F2
Surely, you may cry, an ex-Formula 1 driver should be at the front of a support category and doing better than just a single podium finish? But Roberto Merhi was super-impressive in 2018 driving for two of the worst teams on the grid in Campos and MP Motorsport.
Merhi regularly drove from the back to the front in the MP-run car, but was hampered by team infighting. A brilliant third at Paul Ricard, which was then erased when his tyre temperatures were too low in post-race scrutineering, summed up the season perfectly. He immediately elevated the second Campos-run car into the top 10 when he took over at the final two rounds.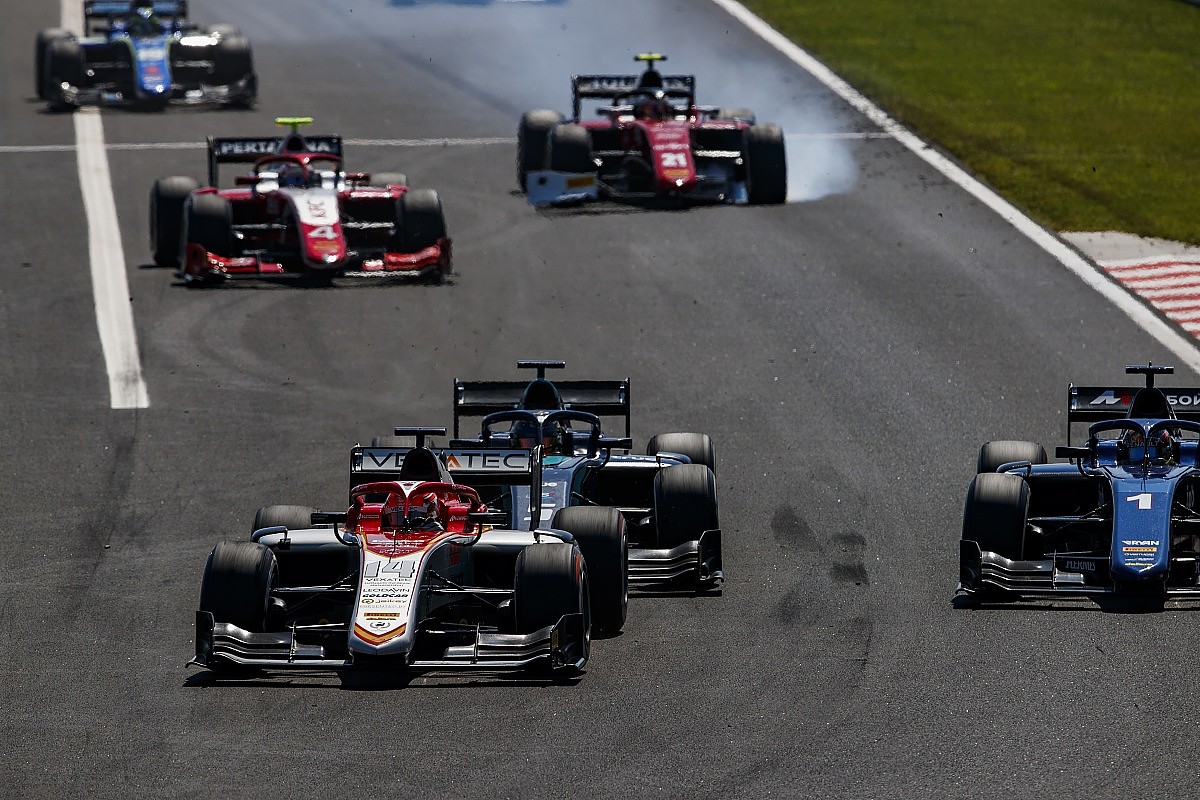 9. Luca Ghiotto
Team: Campos Racing
Starts: 24
Wins: 0 (best result 2nd)
Championship position: 8th in F2
Ghiotto lacked the support of an equal in the Campos team in 2018 until Merhi's arrival in the final couple of rounds, by which point it was too late for him to mount a top-five charge. The Italian demonstrated flashes of pace in a car that struggled all year, often dragging it around by the scruff of its neck.
He set a fastest lap and took four podiums en route to eighth in the standings, and almost won the Hungaroring sprint race until he was reeled in by Alexander Albon, whose tyres were in better condition.
A switch to Virtuosi (which takes over the Russian Time entry) could make him a regular frontrunner this year.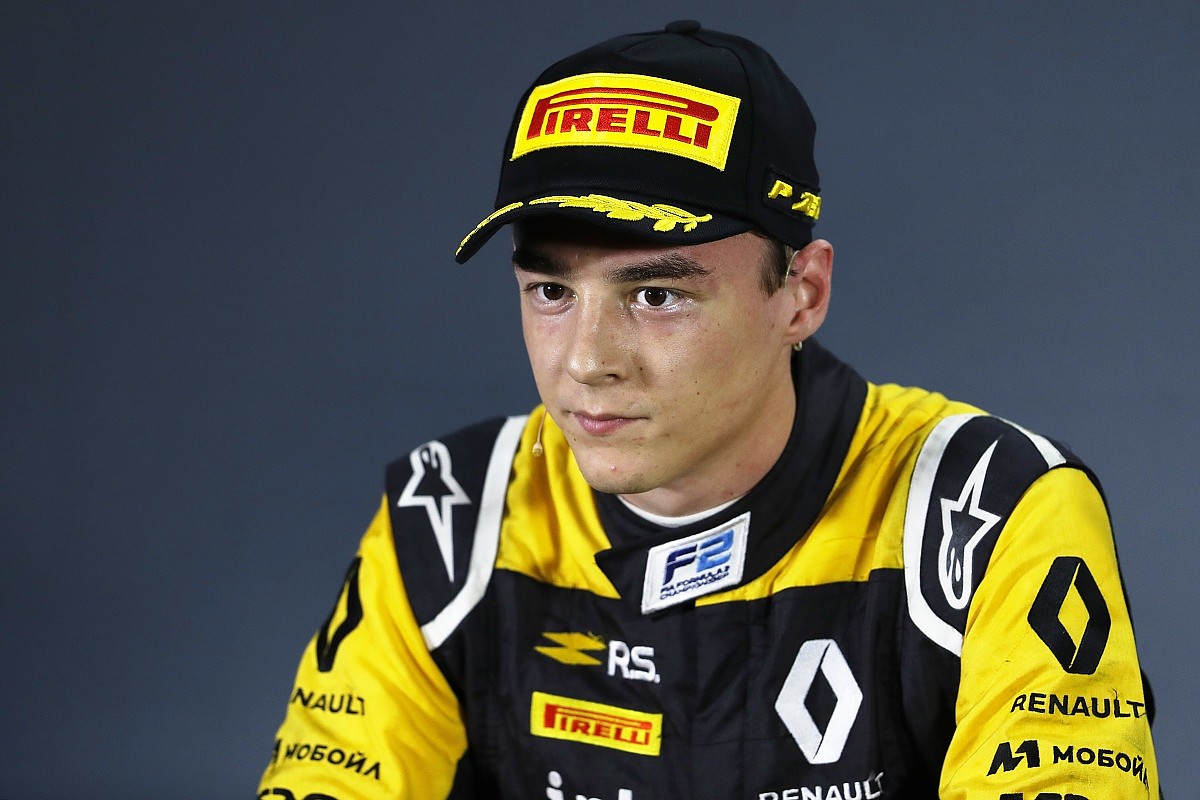 8. Artem Markelov
Team: Russian Time
Starts: 24
Wins: 3
Championship position: 5th in F2
Markelov finished fifth in the standings, but is penalised in this order for the fact that 2018 was his fifth season in F2, and he finished lower than he had the previous year.
He still mustered a strong run, but his only feature race win came in Monaco when the leaders (Albon and Nyck de Vries) took each other out.
More was expected in 2018 of a driver with his experience. The arrival of a new car arguably took away some of that advantage, but equally his ample experience at this level should have allowed him to get up to speed quickly.
Qualifying, in which he was only fractionally better than his rookie team-mate Tadasuke Makino, was an area that really hurt Markelov's 2018 campaign.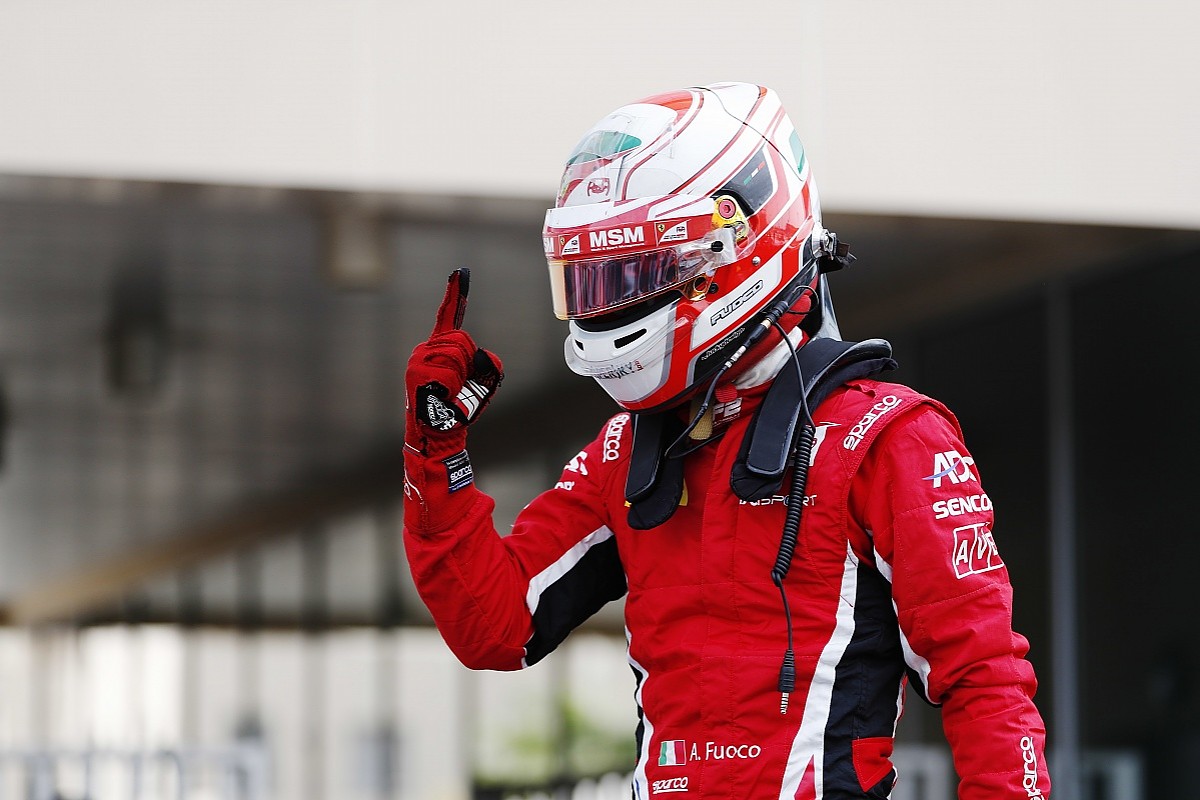 7. Antonio Fuoco
Team: Charouz Racing System
Starts: 24
Wins: 2
Championship position: 7th in F2
The Italian was well and truly beaten up by his team-mate and that year's champion Charles Leclerc in 2017, but with a new team Fuoco fell into a leadership role nicely, steering Charouz - in its first year in F2 - to two wins.
He lost some chances to score big, too. Fuoco was caught in smoke from Markelov's failing car in Baku, which cost him a win, and came off worst in clashes at the Hungaroring with Sergio Sette Camara and at Silverstone with Lando Norris. The Ferrari Academy driver dealt with a sea of change around him impressively.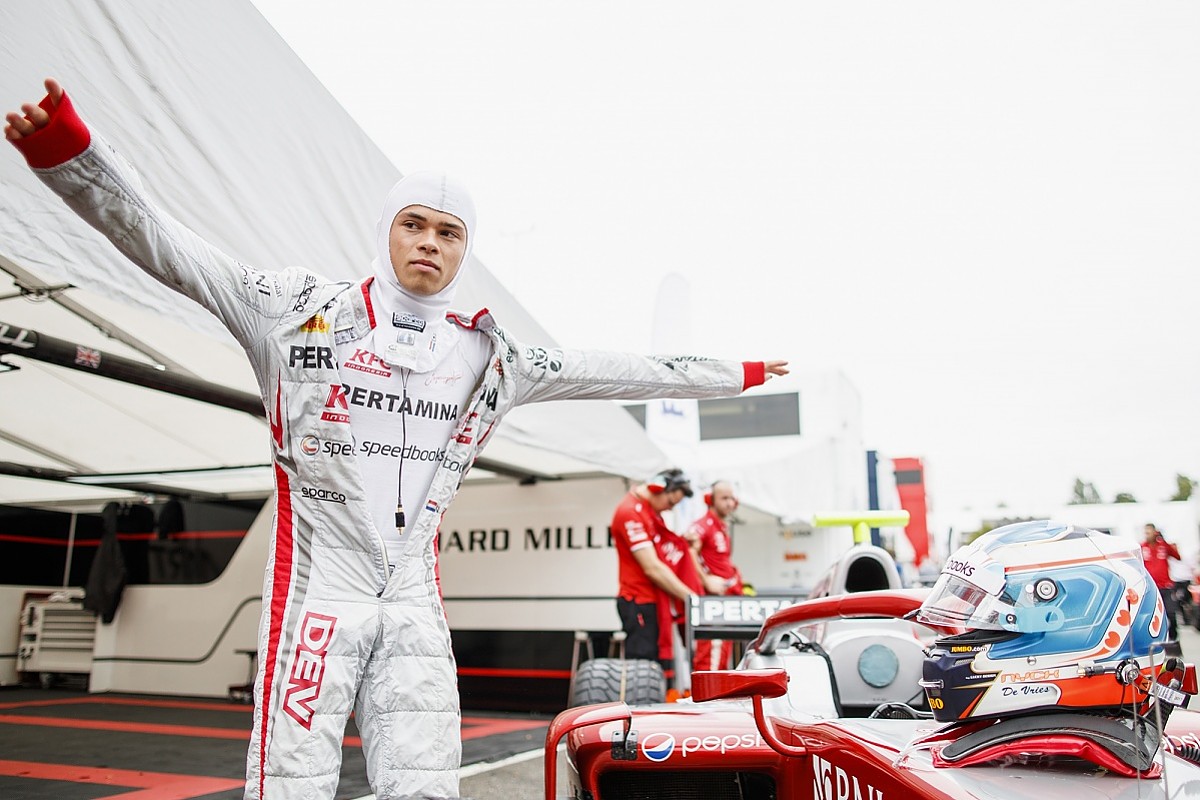 6. Nyck de Vries
Team: Prema Racing
Starts: 24
Wins: 3
Championship position: 4th in F2
Given de Vries was with the Prema team that had just taken Pierre Gasly and Leclerc to titles and came into the season highly-touted, this was a flat campaign from the Dutchman - who was supposed to be the next big thing at McLaren before he was usurped by Norris.
He showed signs of improvement in the second half of the season, but it was a scrappy campaign that lacked consistency and momentum and featured a few too many errors - a year of what could have been. De Vries switches to ART for 2019, hinting the match with Prema - for whatever reason - wasn't the best fit.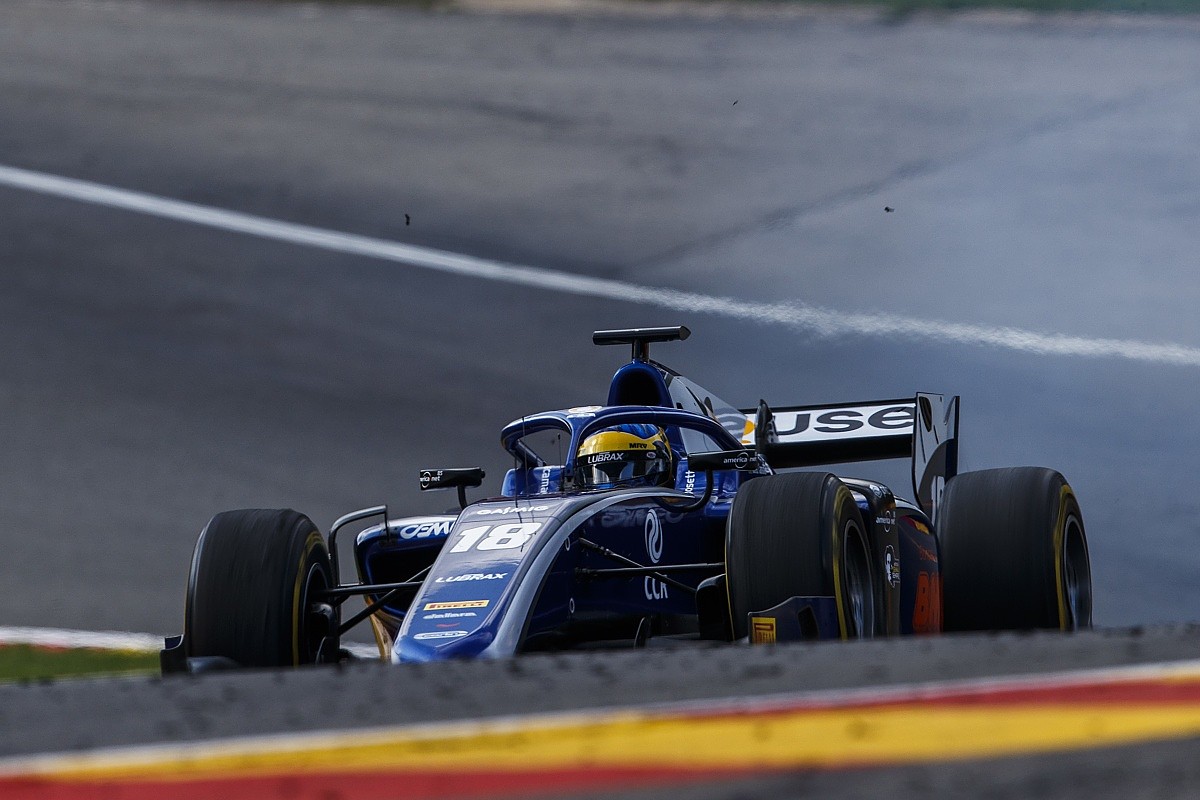 5. Sergio Sette Camara
Team: Carlin
Starts: 22
Wins: 0 (best result second)
Championship position: 6th in F2
Every bit as quick as his Carlin team-mate Lando Norris for most of the season, Sette Camara shone in 2018 and without the number of issues that afflicted him, he may well have been higher than sixth in the standings.
Sette Camara was credited by Norris for his help in establishing Carlin's early season form, but a fuel issue in Baku, electrical issues at Barcelona and a crash in Monaco hindered progress.
A switch to DAMS will be interesting to watch in 2019, and the progress he has shown - which earned him a development role with McLaren - means Sette Camara should be a title contender.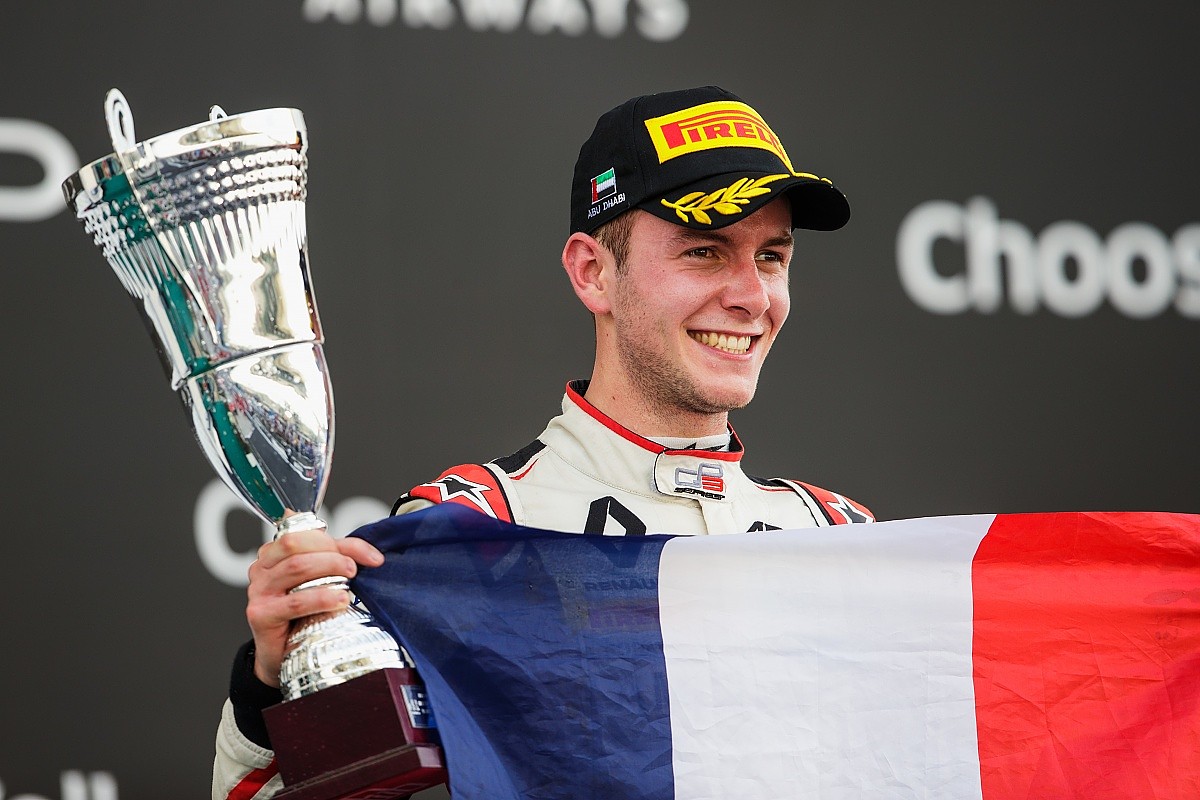 4. Anthoine Hubert
Team: ART Grand Prix
Starts: 24
Wins: 2
Championship position: 1st in GP3
Hubert's tally of wins was only joint third-highest in GP3 last year. That's a stat you could get hung up on, but in terms of driving to win a championship Hubert was streets ahead of the other GP3 drivers.
Uber-consistent in taking 11 podiums, he looked to maximise each weekend without taking major risks and that paid off.
Qualifying was a big step forward this year and also key to his title. So Hubert didn't dominate like Russell did in F2, but many GP3 champions - think of Esteban Ocon in 2015 - have delivered titles with consistency over sheer blinding stats.
It could be a career breakout year for Hubert.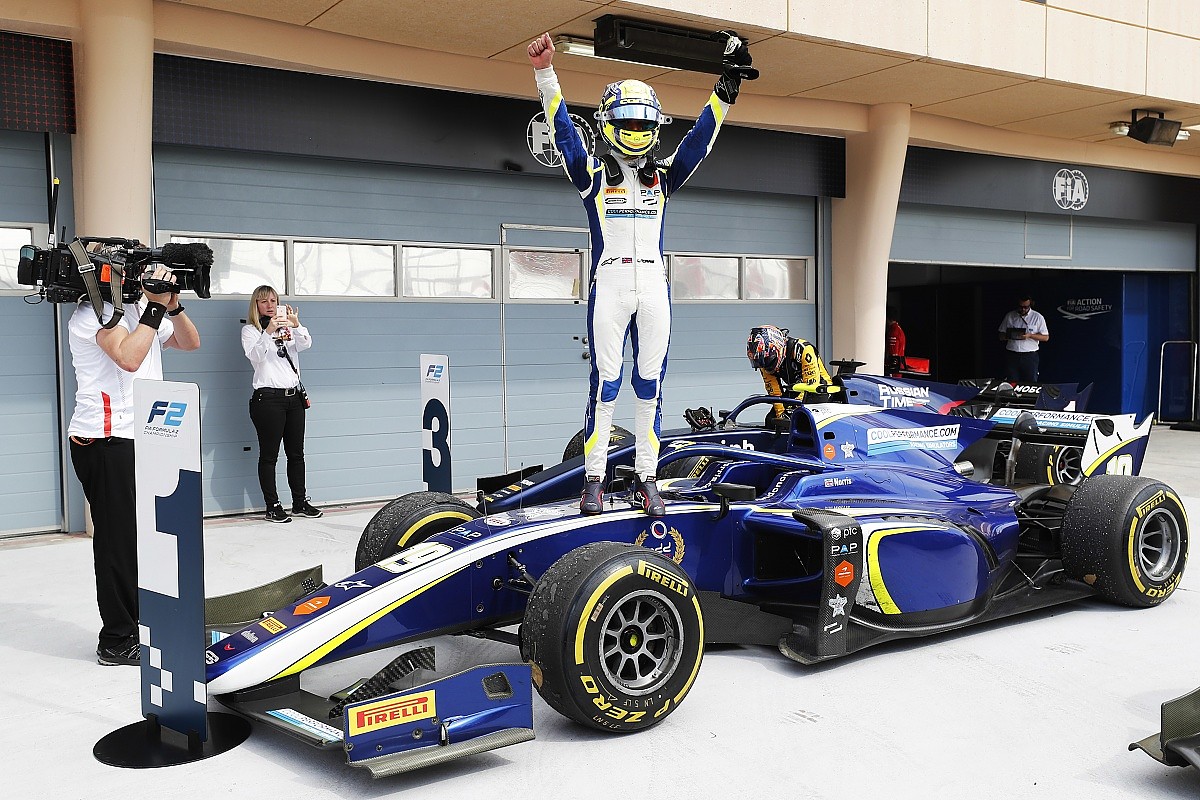 3. Lando Norris
Team: Carlin
Starts: 24
Wins: 1
Championship position: 2nd in F2
Ultimately, Norris will likely look back on 2018 and not give a monkey's about his F2 season, having realised a life-long goal of becoming an F1 driver by signing for McLaren at the age of 18.
His F2 campaign is difficult to analyse as it started with a stunning pole-to-win race in Bahrain, which promised so much, but after that consistency was his best shot as neither he nor impressive team-mate Sette Camara won another race.
Despite that, Norris kept his head in a season blighted by problems for the series' new car, and took second in the championship standings while persuading McLaren he deserved an F1 seat when it had many high-profile options on the table. It wasn't the dominant season that was expected after Bahrain, but still an impressive one that featured only a small number of errors. Qualifying proved the biggest weakness.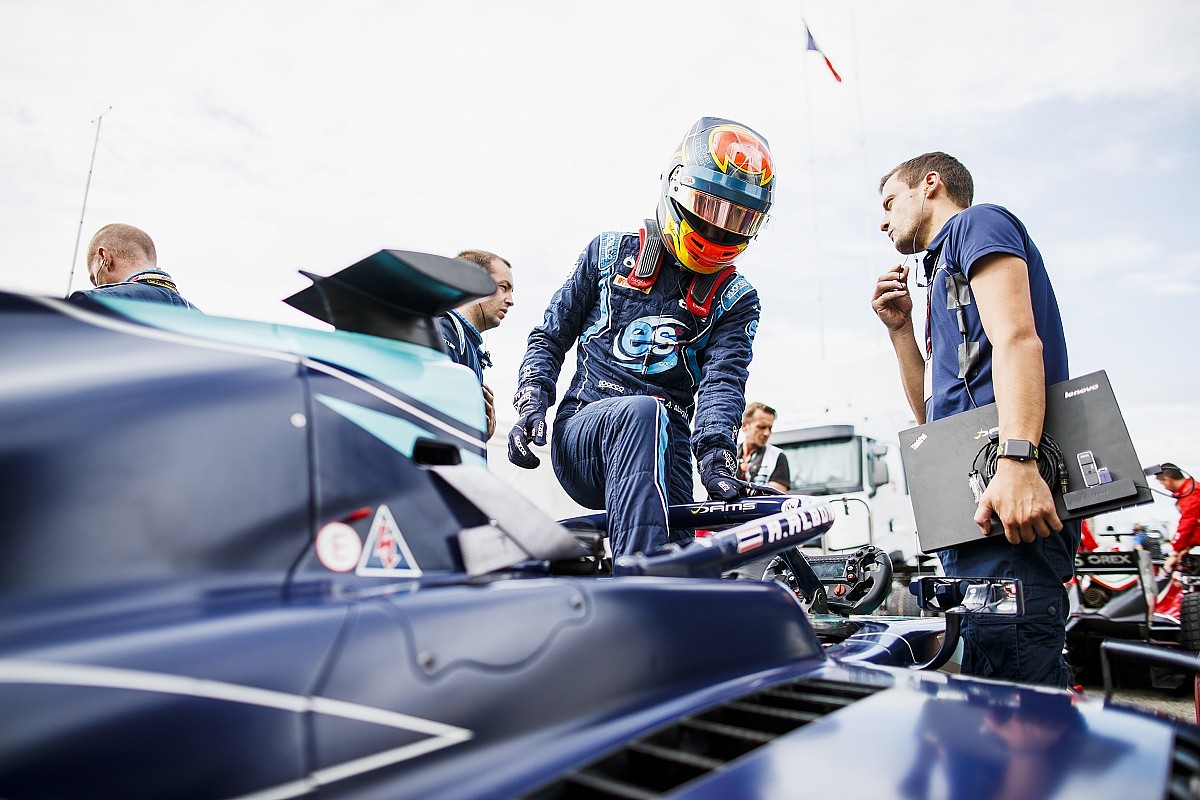 2. Alex Albon
Team: DAMS
Starts: 24
Wins: 4
Championship position: 3rd in F2
While Albon fell to third in the overall championship at the final round in Abu Dhabi, he still gets the nod for second place with Autosport.
He didn't have the budget to compete at the start of the season, and was struggling to put himself at the front of the shop window after finishing ninth the previous year with ART.
But Albon has faced adversity before - such as being dropped by Red Bull in 2012.
That came full circle last year, as he started the calendar year by "begging" DAMS team boss Francois Sicard for a seat in F2 and ending it being tapped up by Red Bull to drive for Toro Rosso.
A disastrous final round with tyre troubles in qualifying and a feature race stall demoted him behind Norris in the points, but he had a higher average qualifying position and feature-race finishing position over the course of the season than his rival.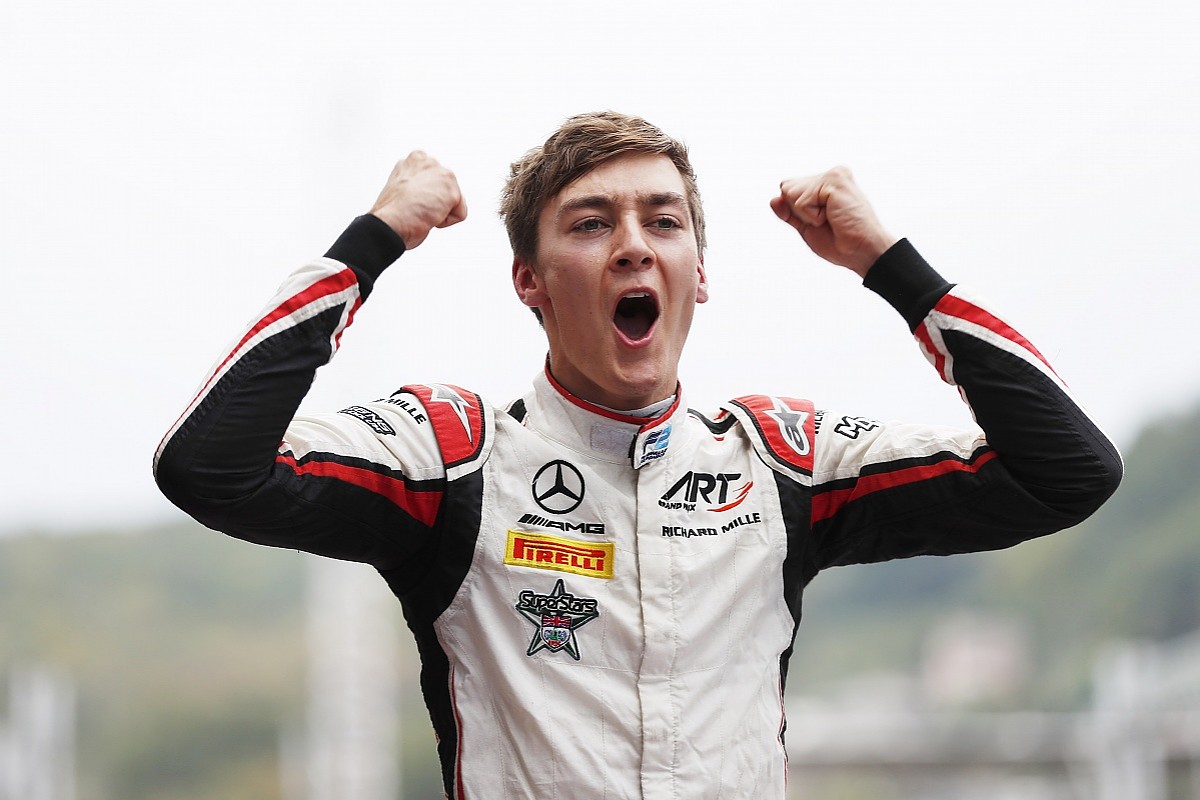 1. George Russell
Team: ART Grand Prix
Starts: 24
Wins: 7
Championship position: 1st in F2
With seven victories, Russell tied the single-season F2/GP2 record held jointly by Stoffel Vandoorne (2015) and Leclerc ('17) and also matched Leclerc, Nico Rosberg, Nico Hulkenberg and Lewis Hamilton by winning the crown in his rookie season.
That's an elite club Russell well and truly earned a queue jump and VIP entry to this season.
His was an up-and-down year given the reliability of his F2 car, but Russell had hit full-swing by mid-season and actually took advantage of the car hiccups by using races ruined by early problems to perfect set-up.
Brilliant wins at Barcelona (despite a fine for throwing his water bottle out of his car), Paul Ricard and the Red Bull Ring cemented him as the dominant force and left no questions about who the favourite for the title was (or deserved to be).
While it would have been nice to see more on-track dicing between F2's top three, you can only beat those in front of you.
Nearly doubling the win-tally of his nearest challenger perhaps says enough about Russell's season.
Honourable mentions
Honda youngster Tadasuke Makino was by the far the greenest F2 rookie in 2018 with only one season racing in Europe prior to this season.
The Russian Time driver was very close to team-mate Markelov in qualifying pace, and a standout win at Monza capped a brilliant rookie year as he improved massively in the second half of the season. It's a shame he won't be back as he'd be a 2019 frontrunner, but he switches to Super Formula instead.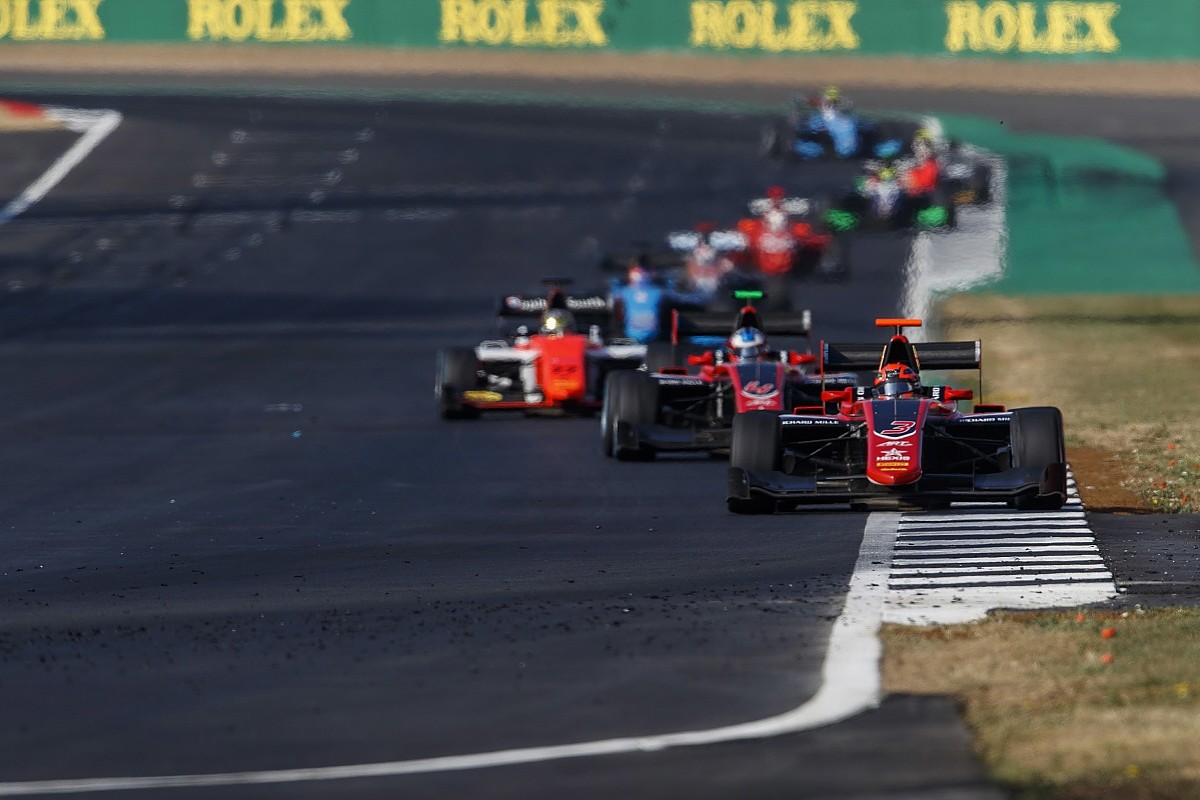 There are a few from GP3 to get through here as only champion Hubert made our top 10. Nikita Mazepin wasn't particularly hotly-tipped against his ART Grand Prix team-mates going into this year, but made everybody eat their words as he was arguably the fastest of the four in terms of raw pace. More consistency in the first half of the year may have delivered the title.
And what could have been for David Beckmann? A switch to from Jenzer to Trident at the fifth of nine rounds made him an instant threat for victories and poles. In points scored from the events after Beckmann's Trident move, he was second only to Mazepin - so a title run may well have been possible.
Arguably the biggest turnaround came from Leonardo Pulcini. Acres ahead of his team-mates, he single-handedly moved Campos Racing towards the front of the grid. Only mid-season reliability issues robbed him of third in the championship, all that coming after a winless year and 14th in the 2017 points.