At the start of the 2018 season, and then for most of the first half, Lando Norris was the Formula 2 driver with the momentum pointing to a Formula 1 graduation in '19.
Leading the championship for the majority of that period, tapped up by three F1 teams hoping to get him out of his McLaren contract, and possessing what felt like an unwavering level of bandwagonism - that combination felt like it would catapult the 18-year-old Carlin racer straight into grand prix racing next year.
But recently, a more under-the-radar - at least to those outside the series - driver has come to the fore. And it's another Brit: George Russell.
The 2017 GP3 champion has only been racing cars for just over four years. He made his debut in BRDC Formula 4 in '14 and won it at the first time of asking. Two seasons of varying levels of success followed in European Formula 3 before he dominated F2's feeder series last year.
Fast forward to 2018 and the F1 driver silly season is in full swing. Half of the current grid could potentially move and that has a massive domino effect on how many seats could be available. So it's a hugely important time to prove your credentials if you're an up-and-comer like Russell.
The 20-year-old Mercedes junior's performances this year have thrust him into the spotlight, as he wrested the F2 championship lead from Norris at the Red Bull Ring in July, just before the end of the first half of the season.
Russell has been the form-man at most of the F2 rounds this year, even if the results don't fully reflect it. At the second round in Baku, he was forced off the track by Nyck de Vries while leading the feature race, before producing an excellent sprint race win the following day.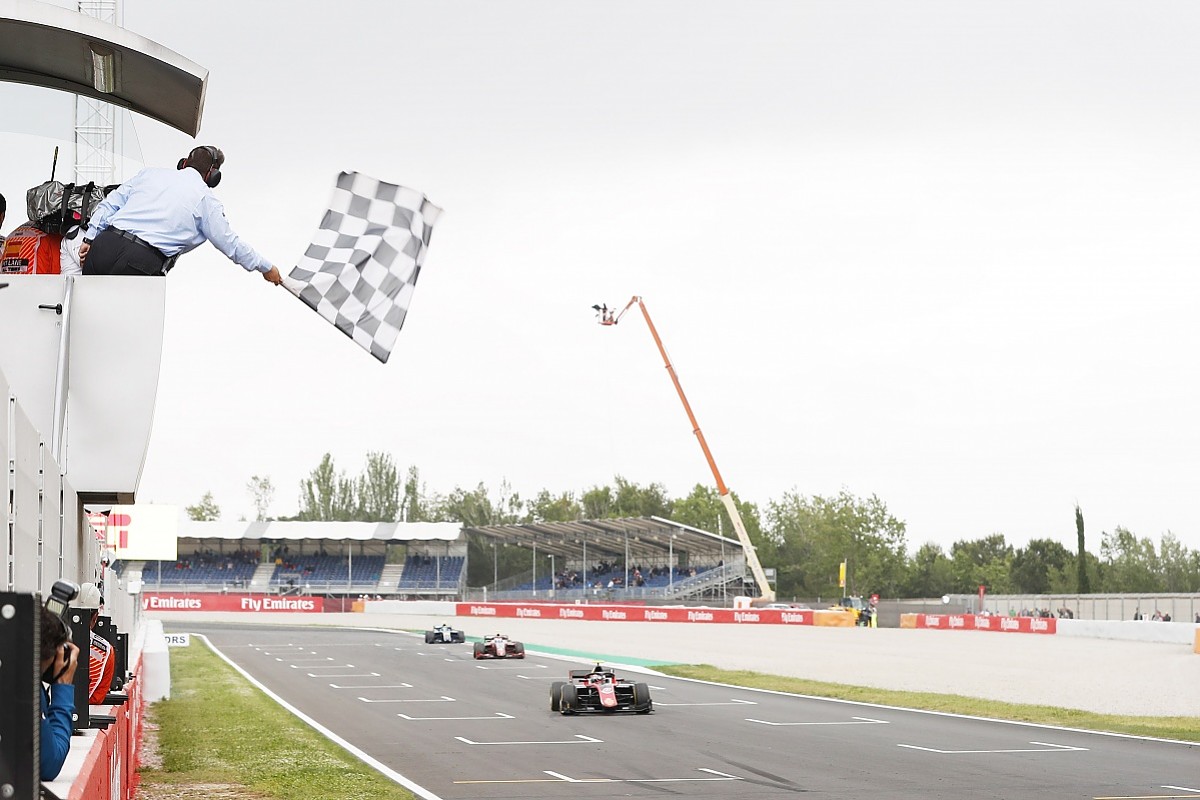 A victory and a fourth followed at Barcelona in April before his only major campaign blip, a terrible weekend in Monaco.
Russell had never driven the track before, so an engine failure in practice robbed him of crucial set-up time. He crashed out of the first race while attacking Nirei Fukuzumi, then binned it all on his own in the sprint race. It was a weekend to forget.
But immediately afterwards at Paul Ricard, a set-up breakthrough was made on his ART Grand Prix-run car and, allied to lessons learned while dealing with problems earlier in the season, a formidable package emerged.
"At the start of the year we were quite a way off in practice. I think my best practice time from the first three rounds was fifth," says Russell. "We changed the car and learned what we needed, and now [after Paul Ricard] we can start much closer, and make small changes to optimise the car rather than having to make big changes."
Take out a throttle sensor breakage in the Paul Ricard sprint race, and a clutch breakage in Hungary that ruined both races, and Russell has not finished outside of the top two in five races
The result has been devastating. If you disregard a throttle sensor breakage in the Paul Ricard sprint race, and a broken clutch in Hungary that ruined both races, he's not finished outside of the top two in five races, in a series that reverses the top eight from the feature race for the second race.
In the Hungarian sprint event he raced from the back of the grid following the clutch problem, rising from 20th to eighth. He even passed his team-mate, and Renault F1 junior, Jack Aitken, who'd started fifth.
At every round Russell threatens to top each session. His competitors fear the almost magical control of the rapidly degrading Pirelli tyres he seems to possess. In fact, he knows it's a big strength both on track and in the minds of his rivals.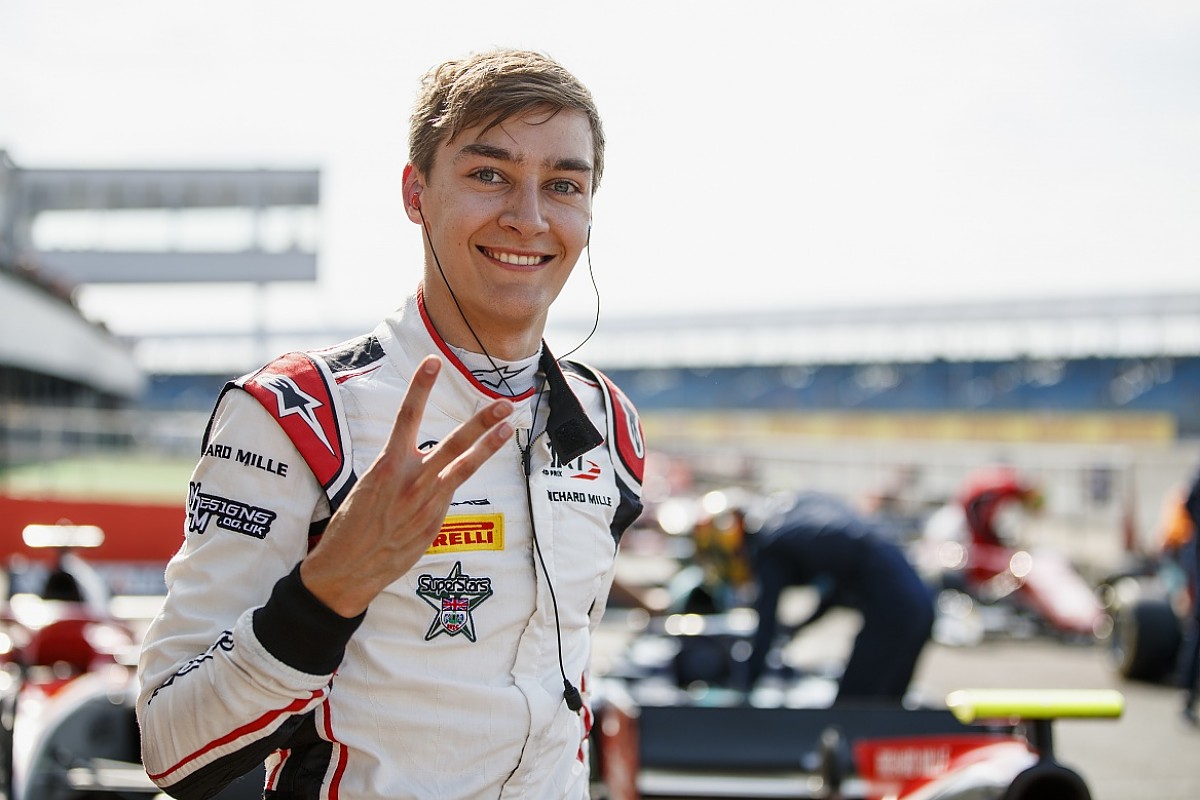 "I think it's about keeping the pressure on, to show that we're not messing around and it doesn't matter if we're coming from the front or the back," he says. "We've got the pace. It keeps the pressure on that we're quick."
So what are Russell's F1 chances for 2019? With Kimi Raikkonen, Charles Leclerc, Esteban Ocon, Carlos Sainz Jr, Brendon Hartley, Stoffel Vandoorne, Fernando Alonso, Sergio Perez, Romain Grosjean, Pierre Gasly and Lance Stroll among the drivers who could potentially be on the move, it's all a bit up in the air. And the news that Daniel Ricciardo will leave Red Bull, for Renault, adds further intrigue.
Force India going into administration provides the biggest uncertainty for Russell. The Mercedes-powered squad used Russell for FP1 outings in 2017 and ran him at the post-Spanish Grand Prix test in '18. Had it been in good health, it would have been the obvious team for him to graduate to next year alongside now-Renault favourite Ocon. Especially now Lewis Hamilton and Valtteri Bottas have re-signed with the Mercedes A-team.
But Williams has also emerged as an option for Russell, should Stroll choose to move to Force India or elsewhere. It's a jigsaw puzzle in its earliest form and at this point there's just too much still outstanding to predict Russell's placing if he does make it onto the grid. But the good news for him is that there are options. Russell is certain that if he keeps performing as he has in recent races, those that have the power over his F1 future will make it happen.
"I'm still leading the championship, I still think the car is really quick and I still fully believe I can win this thing and [convince] the people I'm trying to impress to get an F1 seat next year," he states, despite the clutch trouble in Budapest. "I believe they understand and see through these issues. Ultimately my goal is to be on the F1 grid next year.
"I feel that with what we're doing in F2, we're making the opportunities for ourselves. I feel that we have a fair chance - there's no reason why we shouldn't be given that opportunity if we keep performing. It's like a domino effect - I have to be patient and wait for these people [in F1] to settle.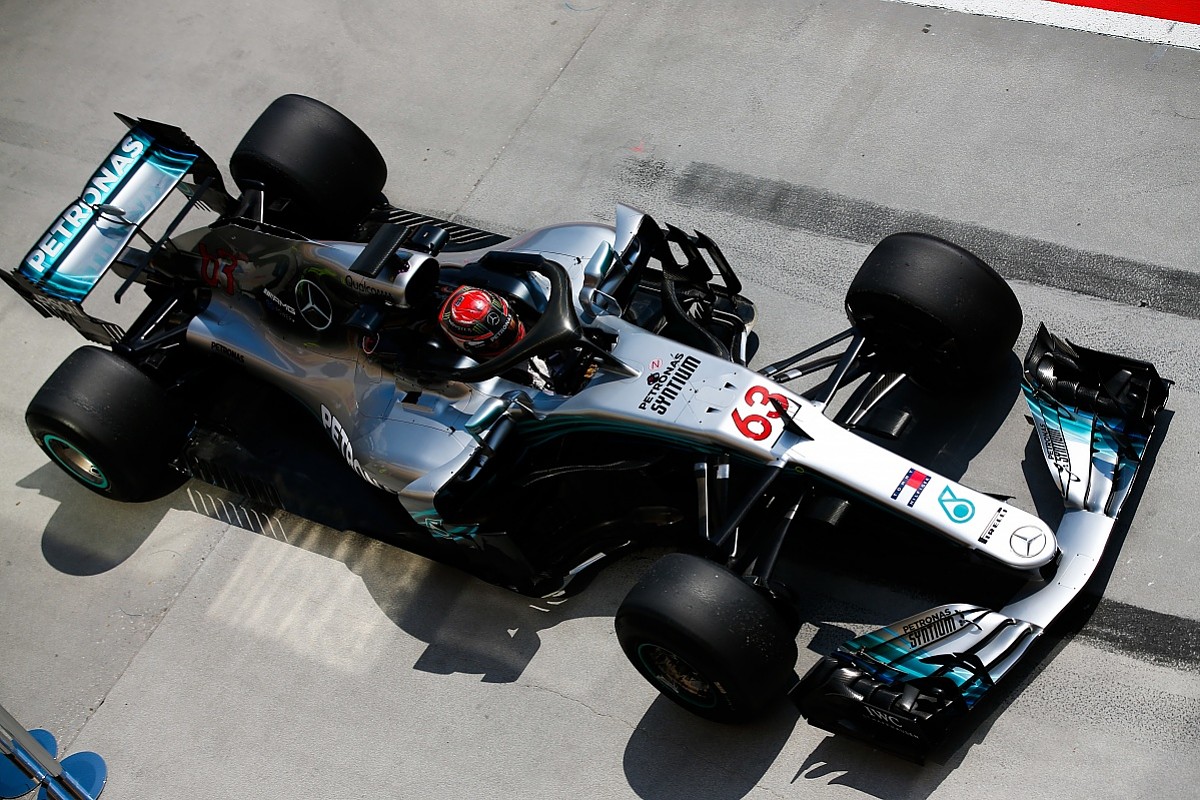 "I have to keep being quickest, keep taking opportunities and keep my name out there. I need to make it happen for myself. I'll just keep doing what I'm doing on track and the rest will come."
It's clear that no extra motivation is needed, and setting an official lap record at the Hungaroring while testing for Mercedes this week will have impressed his backers further still.
Russell is also a force of nature within his team, constantly pushing ART for as close to perfection as it can reach. The only thing that could potentially stop him are the mechanical issues that F2 has encountered this year.
The championship introduced a new car for this season, with a turbo engine, bigger wings and a halo, and it's suffered multiple issues. But things are looking up.
"I'm still leading, the car is really quick and I still fully believe I can win this thing and convince the people I'm trying to impress to get an F1 seat next year" George Russell
The problems have been mainly related to engine reliability, throttle sensors regularly breaking and, of course, the clutch, which was the centre of complaints from teams and drivers in the early part of the season. The engine wasn't delivering enough torque at the bite-point of the clutch, plus earlier in 2018 the pedal wasn't always releasing the clutch to the level the driver was inputting into the steering wheel paddle.
But it seems that after hard work following the Silverstone event late last month, many of the issues have been addressed, with the FIA's Charlie Whiting labelling the clutch issue "history". Although the caveat should be added that only two races have been completed with the new clutch and accompanying software, at Budapest, so there may still be more work to be done.
One thing is certain, though: if the car's reliability does continue to improve, Russell has to be the favourite for the 2018 F2 title.
Norris has been the most consistent driver this year, but has failed to impose himself in terms of race wins in the way that Russell has done (he's taken only one so far this year, in the season-opening race).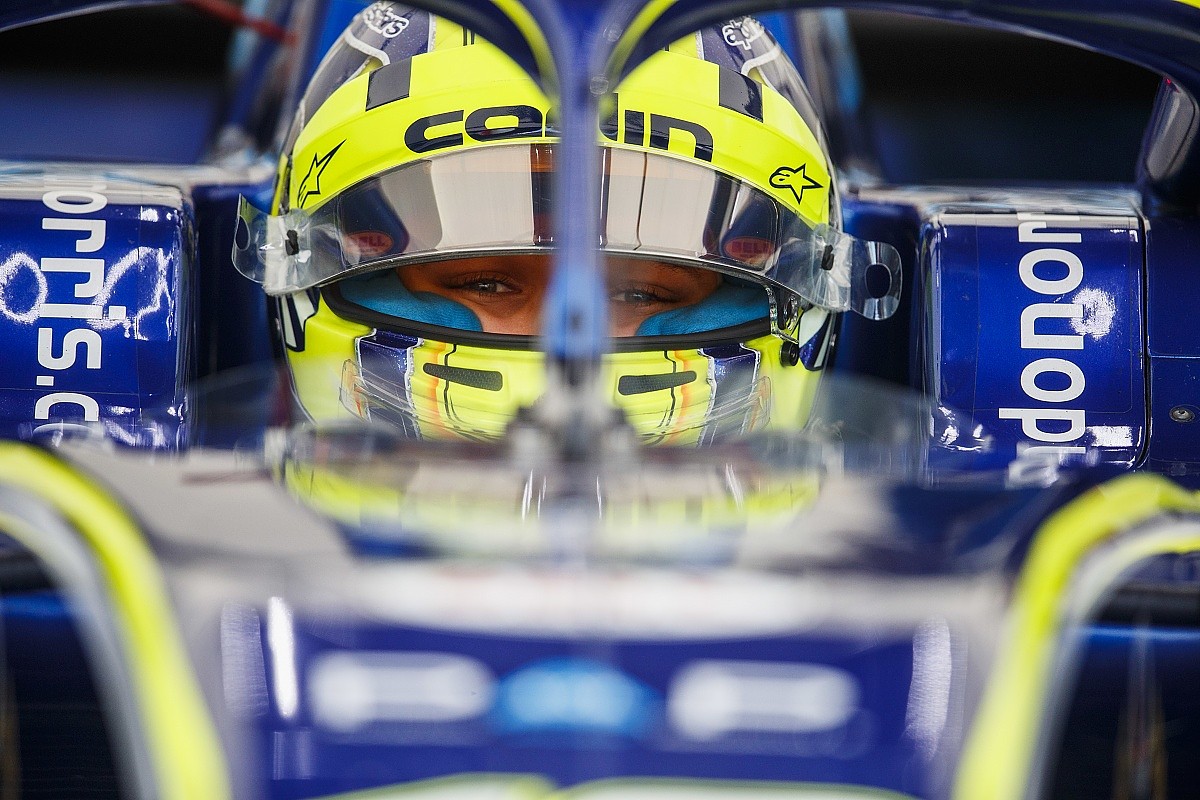 Perhaps the key to that difference is that his mastery of the Pirelli tyres hasn't yet reached Russell's level. Norris is using this kind of high-degradation rubber for the first time in his career, having come into F2 from European F3.
Russell had a year in GP3 to draw experience from, and that could well be the key separating point between the two as the title-deciding rounds draw closer after the summer break.
Norris's form has been improving, and he looks to be closer to fighting for race wins than at any other point since his Bahrain victory.
His F1 future is just as up-in-the-air as Russell's. Red Bull retains an interest in signing him for Toro Rosso, while McLaren could replace Alonso or Vandoorne with the British youngster. Either way, Norris also has F1 options depending on where the dominoes fall.
But one thing we haven't yet seen is the pair properly going head to head on track in F2.
One driver has misfired with set-up-related or mechanical issues when the other has run at the front, but with Norris appearing to find some ground on ART and Russell while they were on the back foot in Budapest, the stage is set.
The only thing better than the two talented up-and-coming drivers both finding a home in F1 next year would be them first having to fight each other to prove who's the best.