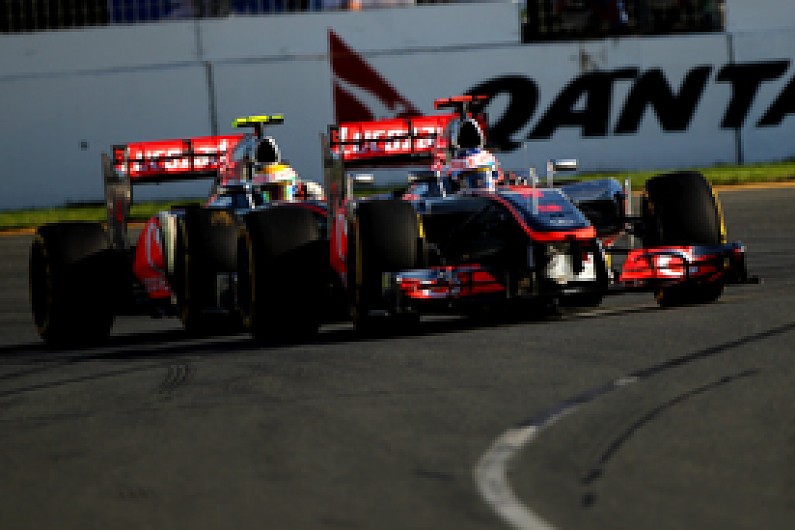 McLaren has warned its rivals that it could be even stronger in the Malaysian Grand Prix because its car excels on the type of high speed corners that are a feature of Sepang.
Although Jenson Button was in a class of his own in Melbourne, his team boss Martin Whitmarsh suggests that the Albert Park circuit did not actually play to the strengths of the new McLaren.
"If you looked closely at ourselves in testing at Barcelona, we were pretty good in the high speed corners," Whitmarsh explained. "We looked like we were quickest in the high speed corners and, if anything, Red Bull was beating us in [low speed] traction areas.
"So to come to a circuit like this [in Australia] and see we were reasonably strong in relation to them is good. I think the theory goes then that we should be strong when we get to the next track.
"It is a high speed track and, based on our performance, we should believe we are going to be quite quick there. We are looking forward to next weekend. I think we do fancy our chances there, but who knows. Let's see how we go."
Whitmarsh also thinks that rivals Mercedes will be stronger in Malaysia, after its strong qualifying form evaporated in the race in Australia.
"Mercedes is definitely quick, and we thought they were going to be a much stronger threat to us in the race," he said.
"If you had said to me before the start, I would have said that Mercedes was the biggest threat to us. They were very, very quick - quick in a straight line, and I thought they were going to be quite a handful for us.
"As it turned out, I think they underperformed. They can do a better job than they did in Australia, that is for sure."