Ross Brawn has played down the performance advantage of his DRS-activated F-duct, as the first pictures of the design in action emerged on Friday.
The photograph published here shows a hole on the inside of the endplate that matches the shape of the activated DRS flap. The hole would be covered when the DRS is not activated, but is then open when the wing lifts.
It has been suggested that when the slot is open, air is fed through the inside of the endplate and into the hollow main plane, before emerging out of the central section of the wing where it helps stall the wing for a straight line speed boost.
However, sources at rival teams say they are keeping a close eye on whether or not the hole is feeding air to other areas of the car - such as the diffuser or even the front wing.
Amid intense focus from the media and rival teams about what exactly Mercedes is up to with its rear wing, Brawn was keen on Friday to suggest that the F-duct concept was not the golden ticket for his team.
"We have an interesting system on the car and it's not complicated at all, so I'm sure other teams are looking at it and they need to decide if it's worthwhile or not," said Brawn, who played down any talk that the it could be as vital as the double diffuser that rival teams protested back in 2009.
"It's not in the same magnitude as the diffuser concept that we had or even the exhaust concepts the cars ran the last few years. It's obviously helpful: that's why we're doing it but it's not a massive performance gain."
Mercedes driver Michael Schumacher finished the afternoon's practice session on top of the times.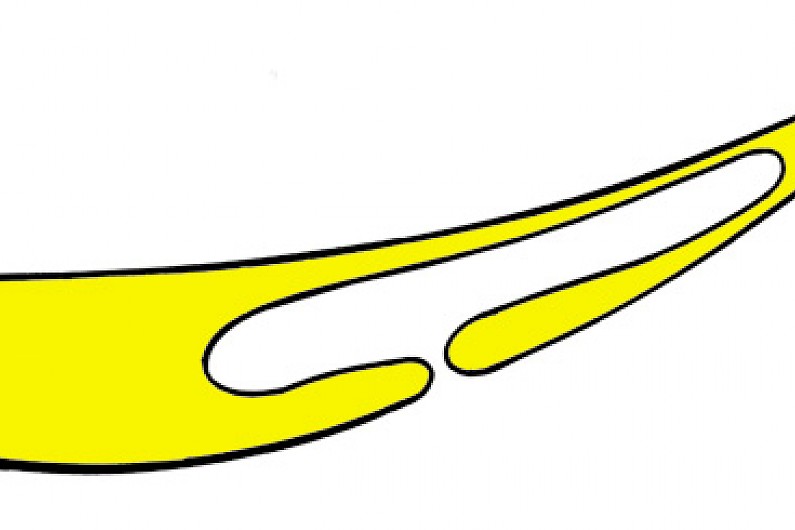 Sketch of the Mercedes wing section
There is also interest in the F-duct front wing that the team is using - and where exactly the slots that feed air to stall that are situated.
Brawn defended his team's aggressive design concepts - claiming that technical innovation was the lifeblood of F1.
"I can tell you it's great for F1, because for me the magic of F1 is not just the drivers - it's the technology, the engineering, the innovation, the stories that fill the web pages and the media," he said.