AUTOSPORT's technical correspondent Gary Anderson believes that the high lateral loads experienced at Barcelona played a key part in revealing the chassis fault that forced Lotus to abandon this week's test.
Lotus ditched plans to run chassis 1 in place of the new monoque that ran briefly at Barcelona before Romain Grosjean complained of a 'strange' feeling.
Speaking to AUTOSPORT about the Lotus situation, Anderson said: "The aerodynamic loads on the car are higher in Barcelona than in Jerez, so that could explain why the problem didn't manifest itself at Jerez.
"Reading between the lines, I would say it was likely to be something to do with a mount rather than the front suspension, as if it was a suspension problem you could have a good go at patching it up at the track with a glue injection and fastenings to hold it in situ.
"The fact that Lotus has pulled out of the whole test rather than going back to the factory to patch it up and then run later in the week suggests it's a serious problem. Unless it is something that is too severe to fix so quickly or that you need to produce new parts to solve."
Anderson believes that the confirmation that Lotus also detected a potential problem that will require modifications to chassis 1, which completed almost 1,000 miles of testing at Jerez two weeks ago, supports the hypothesis that it is related to an attachment.
"Lotus wasn't as quick on the final day of that test, though, so maybe there was a little deterioration," he said.
"Barcelona is a very different challenge. There was a pretty vicious bump around the start finish line in the past, so it's possible this has caused a problem. Alternatively, it could be the long right-hander at Turn 3, where there is a huge amount of torsional stress on the chassis.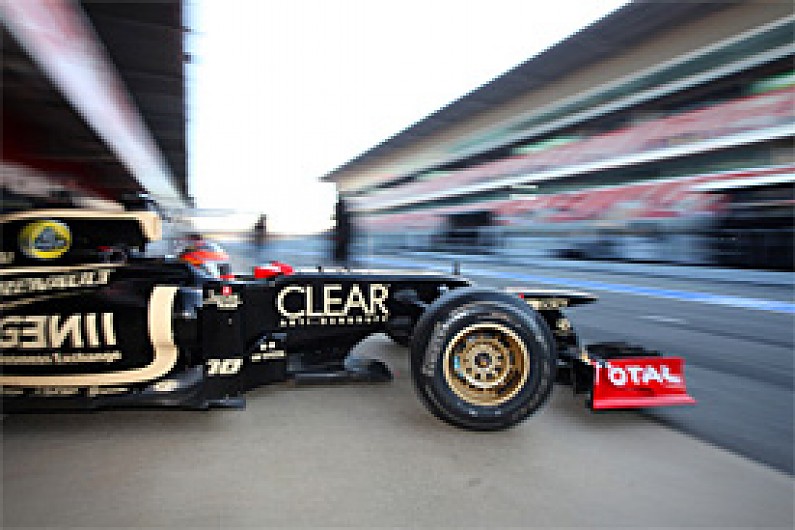 "It could also be that chassis 1 was used for the torsion and bending tests that a team would do and then chassis 2 did the crash tests. But as you wouldn't push to the absolute limit to see how stiff the car was, the problem might have been hidden on chassis one."
Lotus plans to make modifications to chassis 1 and chassis 2 to allow it to continue testing in the second Barcelona test that kicks off on March 1.
The team has not confirmed where exactly the problem on the chassis is, but one theory Anderson has is that it is related to the engine mounts.
"The mounts will be a solid insertion and could be made of carbon fibre, machined aluminium, titanium, all sorts of things. It's basically to give a solid fastening," he said.
"It's the kind of thing that you can fix, ideally back at the factory in a controlled environment. But you could do that in one day so if they aren't going to run this week, it suggests that they maybe need to do more than just inject glue and put fasteners in. So it could be a more dramatic problem and maybe it will need new chassis.
"Chassis 3 would likely be on its way for Melbourne and might be at the point in the manufacturing process where you could integrate the fix properly. If they did that, it's possible that Lotus might have to have that chassis and one patched up one for Melbourne as it's a tight turnaround to build a fourth chassis if it hasn't started."
Anderson adds that he feels the problem is more likely to be a manufacturing fault than a design error.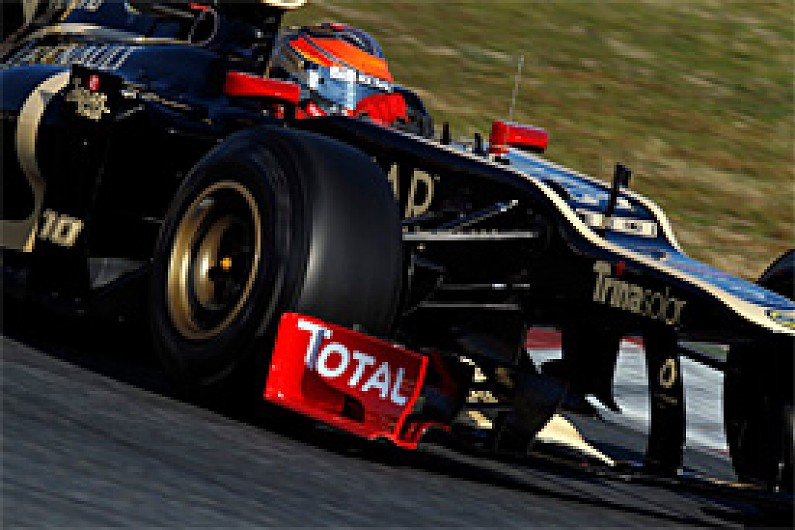 He also backed the team's decision to pull out of the test.
"The engine specification and the mount positions won't have changed with the Renault engine, so I doubt if there's a design error," he said. "There's no point in re-inventing the wheel so it's likely to be the same.
"If it is the engine mounts, then I would have thought that either an error in the material or with the bonding or something like that has caught them out instead. But if it's, for example, a glue problem, then what starts as a small problem could become a big one because there might be 50 inserts all over the chassis.
"The problem isn't a huge safety issue, but if the car feels strange, as Romain Grosjean says it did, then it's only going to get worse.
"It's a dramatic enough problem to wipe the test out, so it's going to be interesting to see what happens from here."