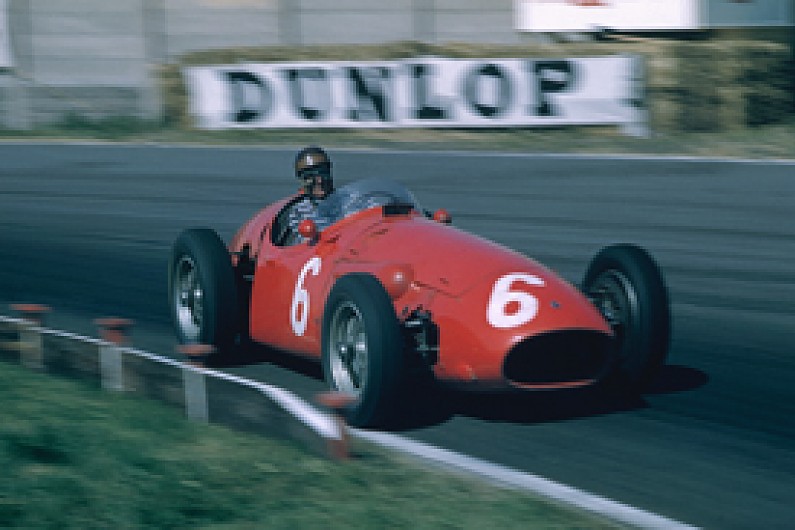 Former Maserati grand prix driver Roberto Mieres has died at the age of 87.
Mieres, who started 17 world championship grands prix during the early 1950s, passed away in Uruguay, where he had lived for a number of years.
Born in Argentina in 1924, Mieres was 23 when he took up racing in 1947. He won first time out in an MG at a makeshift event organised by his friends at a local speedway.
With numerous wins in his homeland under his belt, an appearance in a pre-war Alfa Romeo grand prix car at Rosario in 1950 was spotted by Giuseppe Farina and Alberto Ascari - the pair advising him to further his racing in Europe.
Through his friend Harry Schell he became reserve driver for the Gordini grand prix team in 1953 and made his world championship debut at that year's Dutch Grand Prix.
He scored points in five of the eight grands prix he finished for Gordini, Maserati and his own machinery, and finished a career-best fourth on three separate occasions.
The 1955 campaign was his best, as he took eighth place in the championship standings. He returned to South America at the end of the '55 season (during which he also featured in Maserati's Le Mans line-up) and raced mostly in sportscars for the rest of his career.
Fascinated by many sports, after winding down his driving activities Mieres turned his attention to sailing and represented Argentina at the 1960 Olympics in Rome.