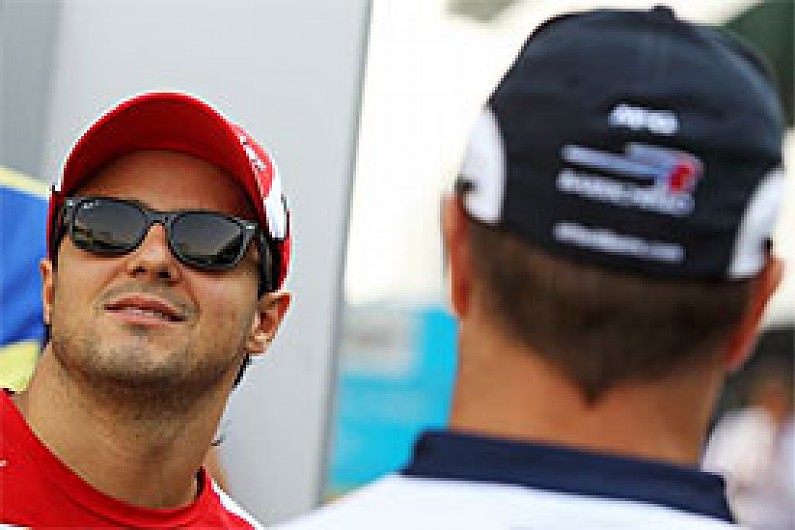 Felipe Massa has advised Rubens Barrichello to retire from Formula 1 if he needs to be searching for sponsors to secure a drive for next year.
Williams driver Barrichello has no deal in place for the 2012 season ahead of the final race of the year in Brazil this weekend.
Barrichello has admitted he is not facing his home race as his final F1 grand prix, as he is still hopeful he will secure a drive for next year, which will be his 20th season in Formula 1.
Ferrari driver Massa, however, believes Barrichello has had what he labelled as an incredible career, and he reckons his compatriot should use this weekend's race to have a "proper" retirement from the sport.
"I did give him an advice: to quit," the Brazilian told TotalRace in an interview. "To me, Barrichello had an incredible career in F1: the driver who competed in most GPs and with many wins under his belt. It is a career most drivers would dream to have.
"He raced for the best teams in F1. I haven't advise him to quit because I feel he is old or something like that. But today in F1 there are 12 teams, and five or six are asking for money to give a seat. I think this is absurd.
"My opinion, which I told him, is that I can't see Barrichello searching for sponsors to race after all he had achieved in F1.
"I told him to quit and to use this last race to have a proper ending. But I know he will do what he thinks is the best for him and, as a friend, I will support him and hoping for the best for him."