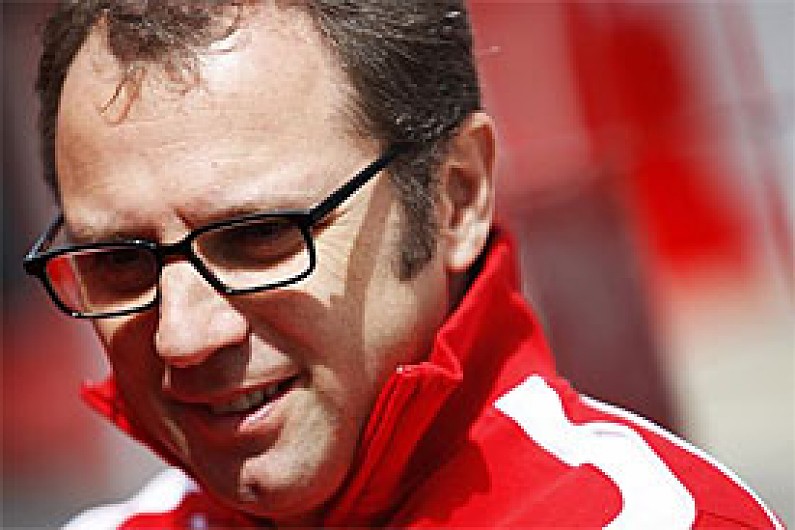 Ferrari boss Stefano Domenicali says former technical director Aldo Costa was no scape-goat, denying firing the Italian was more an emotional than a rational decision.
Costa, who will join Mercedes later this year, left the Italian squad in May after a poor start to the season for Ferrari, which was hoping to fight for the championship this year.
Instead, it has scored just one win and has rarely been a match to Red Bull this year.
Speaking to Gazzetta dello Sport, Domenicali said the decision to replace Costa so early in the season was with the future in mind.
"I can understand it may have appeared to be so, but it wasn't," said Domenicali when asked if firing Costa was an emotional decision. "Costa had given a lot to Ferrari, he was a key man in successful years.
"I've never seen him as a scape-goat, but it's also true that the responsibility for a car's project in the end is the technical director's. There were internal reasons: if the players don't get along with the manager, changing 11 players gets difficult.
"Also, design for the following year's cars begin in spring. That's why we made that decision at that time with the future in mind."
The Italian says he feels supported by the team's bosses despite Ferrari's failure to be a match for Red Bull over the past years.
"I always do, that's my strength," he said when asked if he felt he was called into question. "However, I'm comforted by the fact that I have the company's and the president's support behind me."
Domenicali also ruled out the possibility of Fernando Alonso wanting to leave the team if it does not manage to give him a competitive car in the near future.
"I rule that out, as that would mean that the technical structure is not improving in order to give us a competitive F1 car in 2012," he said. "Alonso has extraordinary team spirit: inside the outfit that is felt as a stimulus to work better."
The team boss also reckons the Spanish driver would have no problems with driving alongside Sebastian Vettel at the team if the opportunity arose.
"I think so, I think he could live with him," Domenicali said. "Fernando's strength is being scared of no one. It's the kind of consciousness that come with maturity."
Autosport has produced a standalone special magazine to celebrate our 70th birthday. All current print subscribers will receive a copy for free. To order your copy of the 196-page Autosport 70th Anniversary issue, please go to: autosport.com/autosport70th