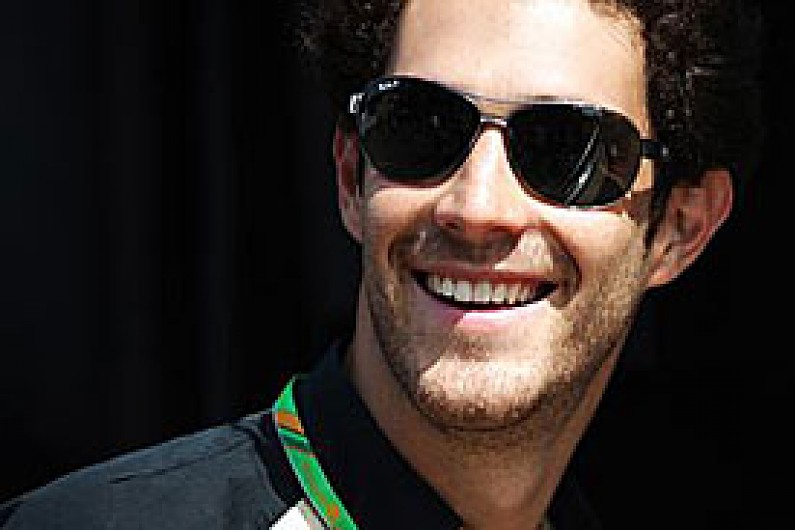 Bruno Senna says his future with Renault is only guaranteed for the next two races, while the team sorts out legal issues relating to it dropping Nick Heidfeld on the eve of the Belgian Grand Prix.
With the dispute between Heidfeld and Renault having gone to court, it is understood that the issue has only been resolved temporarily - with uncertainty remaining about the contractual situation of driver and team from the Singapore GP.
Renault had planned to release a statement on Thursday morning explaining its plans for the rest of 2011, but that did not happen.
However, speaking in the official FIA press conference in Belgium on Thursday, Senna revealed that he was only guaranteed for the next two events - although he hoped to be in the car for the rest of the season.
"Right now I am confirmed to do this race and the next race, but there are some legal issues to be resolved," he said. "I cannot confirm if I am doing rest of the year or not. The intention is I am going to do it, but it still cannot be confirmed."
With his participation in the Belgian GP having only been confirmed on Wednesday, Senna admitted that he faced an uphill battle to get up to speed this weekend - and reckoned that the best he could hope for was to get close to team-mate Vitaly Petrov.
"It is going to be a big challenge to come back into the middle of the season, a bit later than the middle of the season, to go racing," said Senna, who drove in Friday practice in Hungary.
"But I have been participating in all the meetings with the engineers, and am up-to-date with all that is going on at team. Hungary was useful to know how the car could go, but it will be an uphill battle to get on the form of these guys here [other drivers in the press conference] who have been racing for 11 races now. But I am really looking forward to it, hoping to progress fast and repay the faith the team has given me.
"Friday was very tough in Hungary, it was really difficult. I know I have to learn how to deal with the tyres from the first set to qualifying, and learn how to deal with tyres in the race. All this experience I don't have, so it will be the first time. If I can be anywhere near Petrov, that will be a good reference."