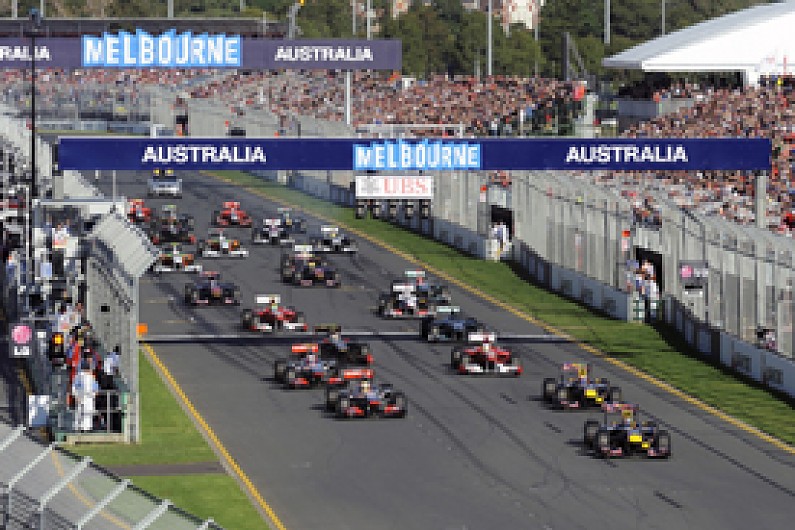 The 2012 season will still kick off on March 18 next year, despite the Bahrain Grand Prix being moved to a November date.
As revealed by AUTOSPORT, Formula 1 bosses and teams are working on a revised calendar, quite different to that published by the FIA earlier this year.
As reported yesterday, the season will kick off in Australia rather than in Bahrain in order to give the country more time to clam the political situation down.
Formula 1 supremo Bernie Ecclestone circulated a calendar among teams in Hungary to get their feedback, and it confirmed the season will still begin on March 18 - the date originally assigned to Bahrain - in Melbourne.
The calendar also confirms the United States Grand Prix at Austin will move to November 18 in order for the race to take place in cooler conditions. The race will be followed by the season finale in Brazil just a week later.
Ecclestone's proposed calendar - which will need to be approved by the FIA - confirms the Turkish Grand Prix will be dropped from next year.
Bernie Ecclestone's proposed calendar:
18 March            Australian GP
25 March            Malaysian GP
8 April             Chinese GP
22 April            Indian GP
13 May              Spanish GP
27 May              Monaco GP
10 June             Canada GP
24 June             European GP
8 July              British GP
22 July             German GP
29 July             Hungarian GP
2 September         Belgian GP
9 September         Italian GP
23 September        Singapore GP
7 October           Japanese GP
14 October          Korean GP
28 October          Abu Dhabi GP
4 November          Bahrain GP
18 November         US GP
25 November         Brazilian GP