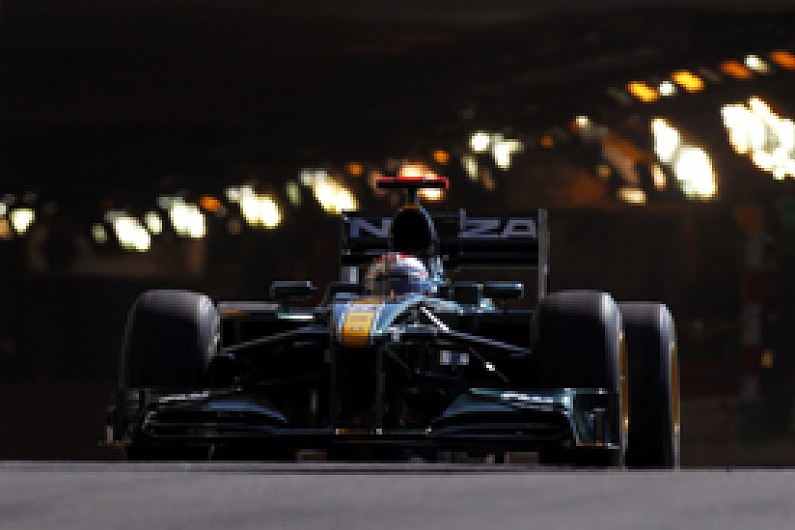 Formula 1 drivers will be banned from using the DRS in the tunnel at this weekend's Monaco Grand Prix after the FIA reacted to drivers' concerns on Monday, AUTOSPORT can reveal.
On the back of continued fears from drivers that it could be too dangerous to use the DRS through the tunnel in practice and qualifying, FIA race director Charlie Whiting wrote to the Grand Prix Drivers' Association members on Monday to tell them he agreed with their stance.
To prevent the possibility of drivers being forced to take risks through the tricky right-hander in the tunnel by trying out DRS for a speed boost, Whiting told drivers that he was stamping out the possibility.
The FIA will lay down a ban on DRS between two points on the Monaco circuit - distance markers 1350m and 2020m - which is the area around the tunnel.
DRS use will be free elsewhere and the overtaking zone will be laid out on the start-finish straight - because the more obvious tunnel area was too dangerous.
Whiting had said last weekend that he did not believe that safety matters relating to Monaco were enough to justify banning DRS totally at Monaco.
However, not all drivers agreed with the decision and had continued to lobby him for a unique DRS ban in the tunnel.
"I would love the people at the top to sit in the car and try to do the tunnel with the DRS open," Rubens Barrichello said in Spain.
"In my opinion, they are waiting for something bad to happen. And when it happens, they will just say, 'oh, next year we will not have it for Monaco.'"