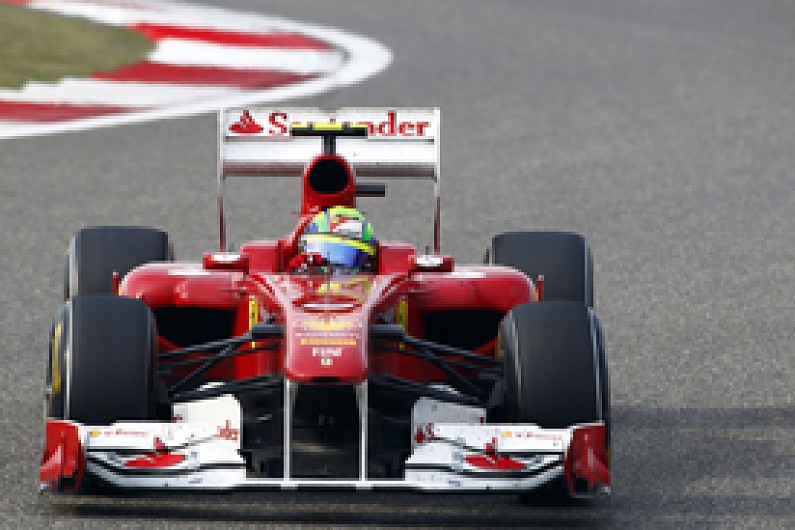 Ferrari president Luca di Montezemolo thinks the next few weeks will be 'crucial' for his team's hopes of fighting for the world title this year.
The Maranello-based outfit is currently working flat-out on much-needed improvements to up its 2011 challenger's qualifying pace, as well as trying to get to the bottom of why recent car updates have not delivered the increase in downforce expected.
With the team losing ground in the points standings at every race, di Montezemolo is under no illusion that sorting out its problems swiftly is of vital importance.
In a 30th birthday message to Felipe Massa published on Ferrari's website, di Montezemolo said: "It's a special day for you and also for all of us: you have been part of our family for ten years now and I know that you now live and breathe Ferrari.
"Your talent and your good nature mean that each and every one of us appreciates you as a driver, but even more so as a person. Enjoy this day with your lovely family knowing that we can expect the new few weeks to be crucial for our championship chances."
Ferrari team principal Stefano Domenicali added that the best present his team could give the Brazilian was a solution to their current problems.
"We have known one another for such a long time and we have shared great moments together as well as some dramatic times and through them all, we have always been united, which is what makes our relationship special," he said. "When you arrived in Maranello you were a kid and while here, you have become a man: we still have a long road to travel together and we hope it will be full of well-deserved success.
"A present? All of us are working flat out on it at Maranello, without pausing for breath: you know what I'm talking about..."