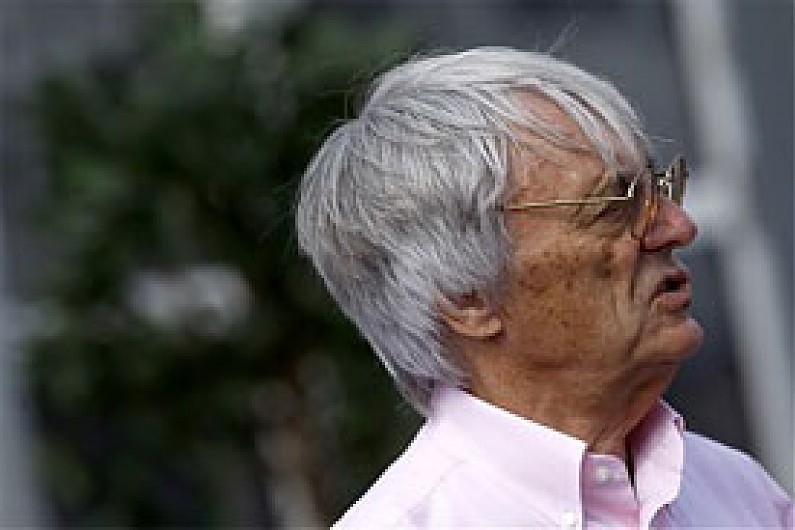 Bernie Ecclestone insists he is becoming more hopeful that the season-opening Bahrain Grand Prix will be able to go ahead as planned, and that the political situation in the region will calm - despite continuing unrest.
Concern has been growing over whether both the Bahrain Formula 1 race on 11-13 March and the final pre-season test at the Sakhir track on 3-6 March should take place following tension that saw several fatalities and large numbers of injuries when security forces dispersed protesters in Manama on Thursday.
Angry crowds have today gathered at the funerals of some of those killed in the violence, while pro-government demonstrations have also been held in Manama.
This weekend's scheduled GP2 Asia event at the Sakhir circuit has already been called off, but Ecclestone believes the situation is improving and that the GP2 races might have gone ahead had the decision been taken today.
"I haven't spoken to anyone in the Crown Prince's office this morning, but I've spoken to our people who are there," Ecclestone told the BBC.
"We've pulled the GP2 race because it's the Asia series so it's not terribly important and it doesn't send a bad message to anybody, so we don't want to take any chances.
"That was yesterday we decided to do that. Probably today if we had to make the same decision, on the information I've got, we wouldn't do that.
"They say it's quiet and no big problems. They're there. I don't know if I was there and you were there we would say there are problems, but that's what people have said.
"I'm more hopeful today than I was yesterday."
He insisted that it would be wrong for F1 to decide to cancel the race on purely political grounds.
"It seems as if people thought it was democratic [in Bahrain] a few weeks ago," Ecclestone said. "Let's wait and see. We don't know what the protest is really about.
"We've never ever, ever, ever been involved in religion and politics. We don't make decisions based on those things. It's not for us to run a country.
"I hope we don't have to do anything, I hope things will just carry on as usual."
Williams chairman Adam Parr said teams would be keen for the race to take place - but that F1 should be 'sensitive' to wider events in the regions it visits.
"We would be very disappointed if we were unable to start our season in Bahrain," Parr told Reuters.
"We want to make a positive contribution to the countries that we visit and our intention is always to be there as a positive presence. If that were not to be the case, we would not want to make a negative impact.
"Clearly if Formula 1 were to become a focal point of unrest, that would be a concern. It's not just about the safety of those involved but being sensitive to what is going on in the country."
One pressing consideration for teams is that equipment and personnel will have to head to Bahrain as early as next week if the 3-6 March test goes ahead.
Possible alternatives for the test will be top of the agenda at a pre-planned meeting of FOTA's sporting rules committee following the Barcelona test session this evening.
With only 15 days of pre-season testing, teams are eager that the Sakhir running is not cancelled outright. Barcelona and Abu Dhabi's Yas Marina track are available as potential alternative venues, and the Portimao circuit in Portugal has been keen to attract F1 testing again after a two-year gap.
Jerez has also been mooted, though it currently has a 125cc motorcycle test planned for the dates of the Bahrain F1 test.
AUTOSPORT understands that teams would like any substitute venue to offer warm weather conditions if possible so that temperatures are similar to Bahrain.
A final decision on the test plans tonight is unlikely, though FOTA is set to decide on a list of alternatives for if the Bahrain test is cancelled.