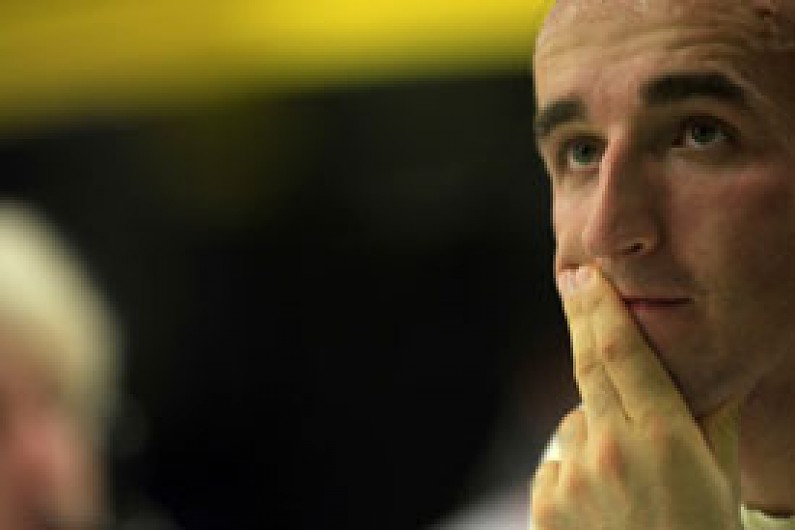 The doctor treating Robert Kubica at Santa Corona hospital says the surgery on his fractures yesterday was successful, but that one more operation is still required.
With the focus on saving Kubica's severely injured right hand immediately after his rally crash last weekend, work to properly fix the broken bones in his leg and arm was postponed until Friday.
The hospital had hoped to get everything completed in one long operation, but Dr Francesco Lanza said work is still required on Kubica's elbow.
"I'd say that, with its complexity it has gone well," Dr Lanza told IVG.it.
"It was possible to reduce the fractures of the shoulder and the humerus's diaphysis which had broken again under the plate that had been placed there seven years ago. A new, longer plate has been placed which covers both fractures, along with some bone grafts and bone stimulators.
"The elbow section was still left to be done, and that's a very complex part, the most complex to face. There was the anterior part related to the capitulum humeri and that has been attended to, while the posterior part will be postponed to another time because the patient needs to be positioned better, be turned over, but conditions don't allow to tackle a patient for so long just four or five days after receiving intensive care for serious general complications, so we have to go easy.
"We need to be thankful to our anesthetists for allowing us to complete at least this complex part thanks to their support. I think he will stay in intensive care tonight for post-surgery course, as that's the most obvious place to stay after so many hours of surgery, then he'll go to the regular ward after which we'll see.
"We will then face this last surgery operation on the olecranon, after which I'd say we will finally be finished with surgery on Robert."
Dr Lanza added that he hoped Kubica would be able to begin his rehabilitation before leaving Santa Corona.
"I think we will also be able to plan the rehabilitation phase," he said.
"This would be very advantageous for him because we are here, always ready to intervene should anything happen and for whatever advice is needed. The whole team inside this trauma ward is all around him."
Renault is testing Nick Heidfeld at Jerez today with a view to the veteran German standing in for Kubica until he has fully recovered.