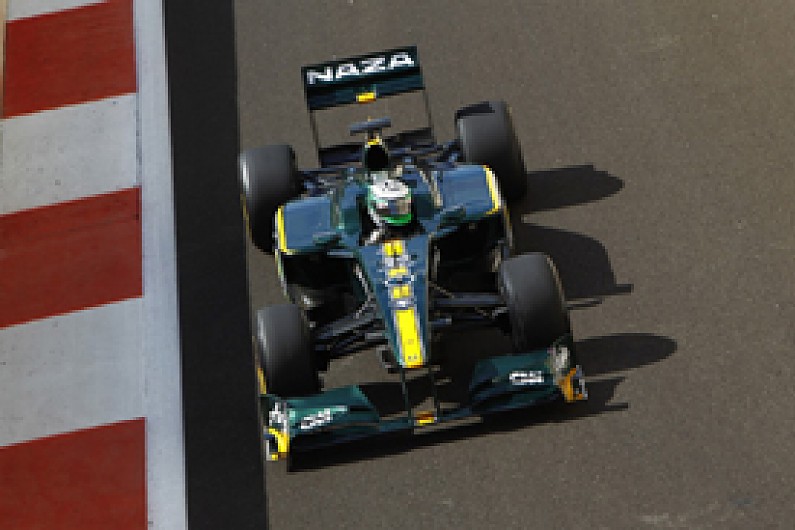 Team Lotus chiefs Tony Fernandes and Mike Gascoyne have responded defiantly to the announcement of Group Lotus's entry into Formula 1 with Renault.
The two organisations are currently battling over the use of the Lotus brand in F1, with Group Lotus and its owner Proton insisting it has sole rights over the name, while Fernandes' squad is adamant that the car company and F1 team were separate in the original Lotus days so its purchase of Team Lotus rights from David Hunt is valid.
In messages on their Twitter pages this morning, both Fernandes and Gascoyne signalled that news that Group Lotus had become a partner of Renault and Genii Capital would not deter them from fighting to use Team Lotus next year.
"Thanks for all the messages of support from our fans," Gascoyne wrote.
"Rest assured, we are Team Lotus and we are here to stay and we at Team Lotus are in F1 to design, build and race F1 cars from our home in Norfolk, and in the future to win as a Team, bring it on."
Fernandes said he was also still extremely positive about his team's prospects in the row - and noted that Group Lotus and Renault were using black and gold colours, the livery his squad had recently announced it would switch to in 2011.
"[Group Lotus CEO] Dany Bahar has done us a favour," Fernandes wrote. "Never felt better about our future and Team Lotus. Looks like they're trying to hijack our black and gold idea."
Gascoyne also took a light-hearted dig at Group Lotus and owner Proton when congratulating Fernandes on being named Businessman of the Year for 2010 by Forbes Asia.
"Congratulations to Tony Fernandes, Forbes Asia businessman of the year. Bet the guys from Proton have never won that!!!" Gascoyne tweeted.
Autosport has produced a standalone special magazine to celebrate our 70th birthday. All current print subscribers will receive a copy for free. To order your copy of the 196-page Autosport 70th Anniversary issue, please go to: autosport.com/autosport70th