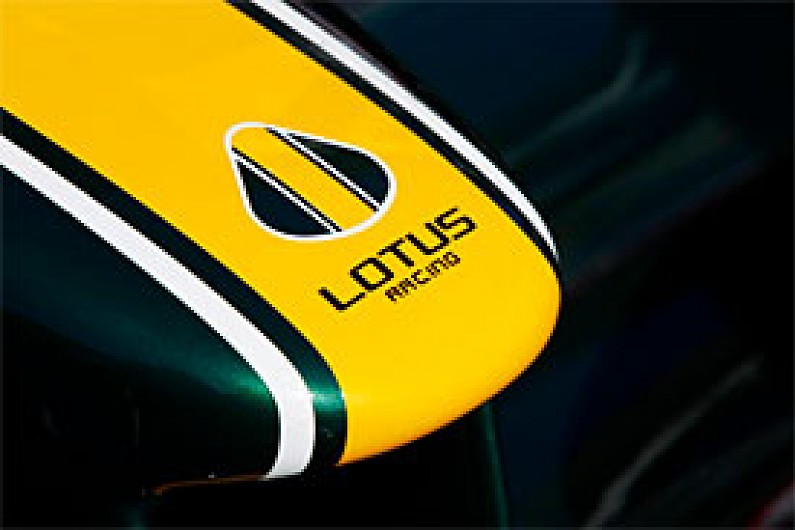 Lotus Racing insists it can use the Team Lotus name in Formula 1, despite Proton's claims to the contrary earlier on Monday.
Lotus Racing announced last Friday that it would race under the Team Lotus banner in 2011.
Proton, a parent company of the Lotus Group, said today that Lotus team boss boss Tony Fernandes does not have the right to use the 'Team Lotus' next year, claiming it would take 'all necessary steps' to protect its brand.
Lotus Racing's CEO Riad Asmat insisted on Monday evening, however, that the team did have the rights to use Team Lotus.
"This year, we have established ourselves as the leading new team in Formula 1 as a licensee of Group Lotus, and, although we all dreamt of bringing Team Lotus back to where it belongs, we could not do so in 2010 because those rights were owned by Team Lotus Ventures," Asmat said in a lengthy statement.
"As Tune Group has now bought Team Lotus Ventures it means we can now use the Team Lotus name for 2011 and beyond. We are all delighted we can go into 2011 with total confidence in what we own, and what we can take to the track.
"However, given that this is contested by Group Lotus we think now is the time to clear this matter up so there can be no further arguments. We have therefore today issued proceedings in the English High Court for a declaration that Team Lotus Ventures has the rights to use the Team Lotus name and everything associated with that brand in relation to Formula 1.
"Racing under the Team Lotus name from 2011 means our licence with Group Lotus has now come to an end."
He said the row over the use of the Team Lotus name with Proton was a "non-issue".
"The licence debate really is a non-issue," Asmat added. "It was a simple licence, attached to a one-year sponsorship deal with Proton for 2010 alone, and in fact for a tiny proportion of the amount invested by the shareholders into the team - approximately 1.5% of the total budget.
"Unfortunately we never reached the point where we discussed extending that one year deal. When we signed our licence to compete as Lotus Racing with Group Lotus, they were very clear that we could not make any reference to Team Lotus as they had no rights at all to the Team Lotus name or its rights.
"In fact, in the licence agreement between 1Malaysia Racing and Group Lotus the use of the Team Lotus name is expressly prohibited as they had agreed contractually, as long ago as 1985, that they had not rights to use that name.
"That was obviously something we had enormous respect for, and made no attempt to change until we could do so rightfully, and with a very clear understanding of what we had acquired in Team Lotus Ventures.
"So now the licence we ran under this year has been withdrawn by Group Lotus, and while we accept that this obviously means we have reached the end of that chapter, it opens up a new and very exciting one for everyone in our team. There will have to be some discussions with Proton and Group Lotus about the entitlement to terminate the licence.
"Frankly, they are trying to say that some very trivial points, including T-shirt design approvals of all things, gave them the right to terminate, but we thoroughly reject this."