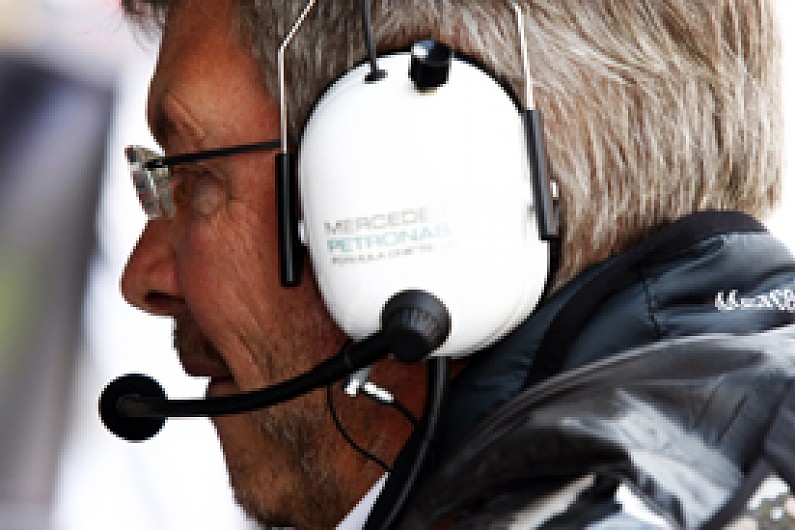 Mercedes GP team boss Ross Brawn believes the German Grand Prix furore proves that it is time to rethink the ban on team orders in Formula 1.
Ferrari was fined and referred to the FIA World Motor Sport Council after Felipe Massa moved aside to let his team-mate Fernando Alonso win the race.
The exchange of places provoked censure both from some rival teams and sections of the media and public - especially as Ferrari had to avoid openly admitting that it was a case of team orders.
Brawn acknowledged the public anger, but is adamant that team orders have a place in F1 and should not have to be disguised.
"We can all understand why the fans feel unhappy following the race on Sunday and it was an unfortunate situation," said Brawn. "However the ban on team orders is in many ways an unworkable regulation which does not fit with the realities of the situation.
"It is the simplest thing for a driver to fake a mistake and let the other through. The teams and the FIA need to get together to provide a transparent solution which maintains the integrity of competition whilst acknowledging that Formula 1 is also a team sport.
"It is not only about the two drivers but the whole team, the employees and our sponsors, all working behind the scenes to put our two cars and drivers on the track."
Brawn was at Ferrari when its instruction for Rubens Barrichello to hand victory to Michael Schumacher in the 2002 Austrian GP prompted the team orders ban. He added that his current team Mercedes would want to use team orders appropriately in the right circumstances.
"We want our drivers to race and our philosophy is to let them fight it out in equal equipment. We only ask that they don't crash into each other and therefore compromise the whole team.
"If one driver was in with a chance for the championship and it is mathematically impossible for the other to win, we would expect them and the drivers themselves would want, to act in the best interests of the team and not jeopardise the opportunity."