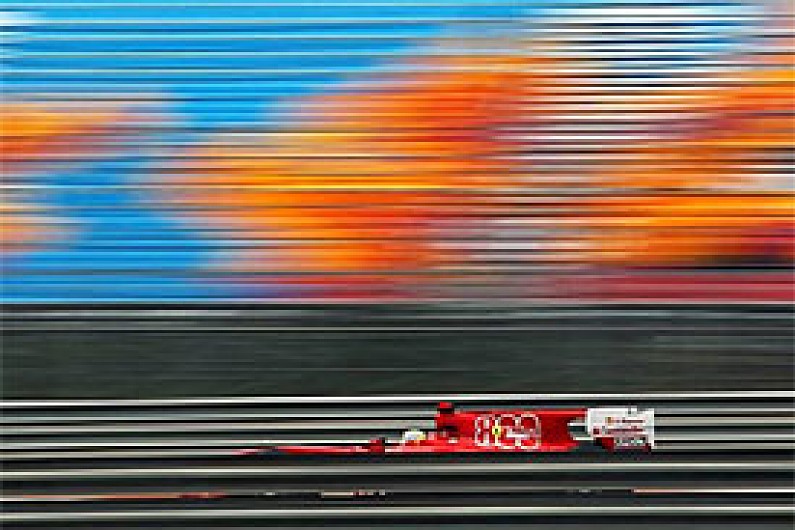 Ferrari is pinning hopes of a return to form on a major upgrade package that it is scheduling for introduction at the European Grand Prix in Valencia next month.
On the back of a difficult weekend in Turkey, where Fernando Alonso and Felipe Massa were left scrapping for points in the middle of the pack, Ferrari boss Stefano Domenicali has admitted that the team has not done a good enough job in developing its car.
And although it did have to divert a lot of resource and effort into developing its F-duct system, Domenicali says his team must start ramping up the improvements it brings to the F10.
"It is for sure true that we have invested a lot in the new system with the wing, but it is not enough and it is not perfect yet," said Domenicali after the Turkish Grand Prix.
"What should happen in the next month is that in Valencia we should have a big update where there will be a lot of new parts on the car.
"But it is true from the fact point of view that the bits we tried to put in place were not enough to cope with the pace of the development that the biggest teams have done."
He added: "We need to find something more - because we don't want to give up after six or seven grands prix. Two thirds of the championship is still open. We have seen that everything can happen and we have seen how different situations can emerge in the races.
"So I think that we need to take this bad weekend for us in a productive way - reaction and not depression. Depression is for the people who do not want to achieve the targets that we set at the beginning. This is for sure that atmosphere that we have to live with in Maranello."
Domenicali is open that the F10 is lacking downforce compared to its opposition, but he remains confident that there is enough time for the team to bring improvements that will lift it back to the front.
"It is fact that we don't have to be complacent," he said. "We have to react and try to understand why in our aero department we didn't bring the things that we were supposed to bring.
"It is not a case of being disappointed or not disappointed. We need to make sure the team is working hard and reacts straight away. The time is there, that is not the problem."