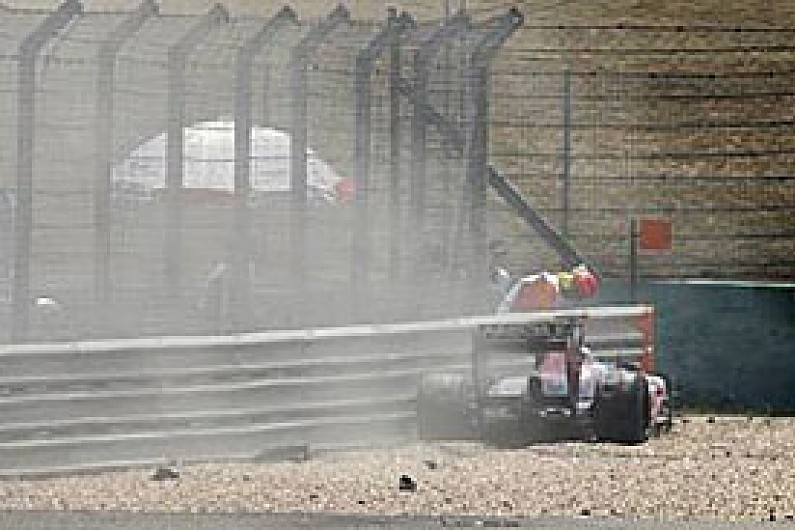 Sebastien Buemi's spectacular accident in practice for the Chinese Grand Prix was caused by the failure of the front right upright.
Both wheels flew off Buemi's car under braking for Turn 14 near the end of first practice in Shanghai - pitching him into the barriers.
An investigation by the team has concluded that the incident was caused by a front right upright failure - which was a new design introduced for this weekend's race. Exactly what went wrong to cause the malfunction has not yet been established, however.
Once the right upright failed, the load on the left side component was too great for it to handle which is why that failed simultaneously.
The team also concluded that the wheel tethers did not work, with the tyres being pitched over the spectactor fences. The tethers were attached to the part of the uprights that broke off.
Toro Rosso will fit uprights from a previously used proven design to both its car from second practice in Shanghai.