Silverstone has announced that it will use its new 'Arena' layout for this year's Formula 1 British Grand Prix.
The revised track had originally been designed with MotoGP in mind, but when Silverstone regained its F1 date following the collapse of Donington Park's grand prix bid, the Northamptonshire track began considering whether to switch F1 to the new circuit as well.
It has now confirmed that Formula One Management has approved the use of the Arena Grand Prix layout from this year's British GP.
"The new sections of circuit were initially brought in to comply with MotoGP safety regulations, but the 'Arena Complex' was always designed with both two and four-wheeled racing in mind," said Silverstone managing director Richard Phillips.
"We have been very careful, working closely with drivers and riders, to make sure we are improving and enhancing what Silverstone already has to offer - from a drivers', riders' and spectators' point of view."
The new circuit leaves the current GP layout at Abbey and heads through an S-bend to the new Arena complex, before returning down the National track straight to rejoin the existing GP track's stadium section at Brooklands. F1 cars will therefore no longer use Bridge and Priory corners, but it is hoped that the changes will increase overtaking opportunities.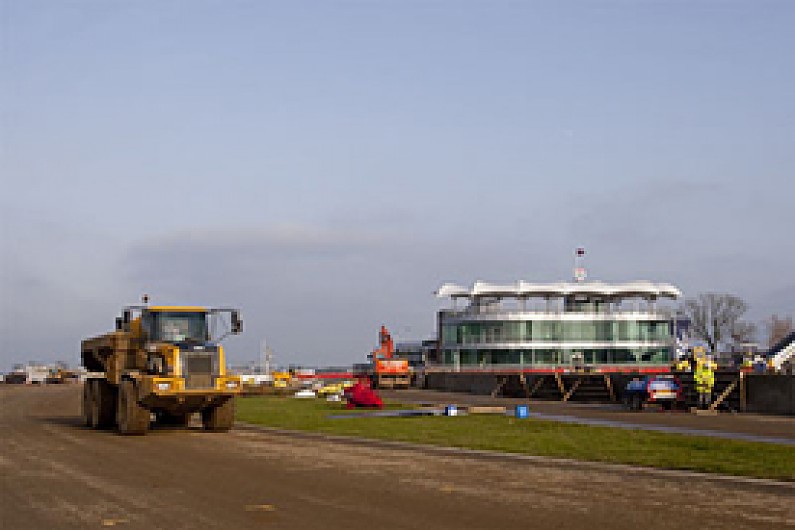 "Some will miss not seeing modern day F1 cars accelerating through Bridge, but we have to move with the times and continue looking at ways to improve the overall experience," Phillips said. "The new layout will bring an extra dimension to Silverstone, a new challenge for the drivers, and will enable fans to get closer to the action.
"We have a very exciting year ahead of us, with F1, MotoGP and World Superbikes all coming to Silverstone, and I can't wait to see how the drivers and riders tackle the new circuit."
The revisions add 760 metres in length to Silverstone's GP track, and are expected to increase F1 lap times by four seconds.
Work on the Arena circuit is already well advanced. Its first race date is set to be the GT1 World Championship round on 1-2 May.
Silverstone is also pushing ahead with plans to create a new pit and paddock complex between Club and Abbey, which it expects to bring into use in 2011.