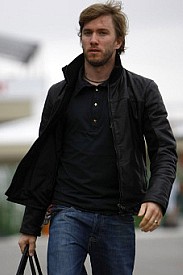 Nick Heidfeld is to be the test and reserve driver for Mercedes GP this year, after failing to find a race seat on the grid for 2010.

The German, who left BMW Sauber at the end of last season, had been linked with a drive at Mercedes GP before Michael Schumacher's comeback was confirmed.

After losing out on that seat, Heidfeld was believed to have been in talks with Renault and Lotus for a seat in 2010 - but has now accepted a testing role instead.

Speaking about his move, Heidfeld said: "I am very pleased to be joining the Mercedes GP Petronas Formula 1 Team. It's the team which has attracted the most interest in the close season, not only because of the comeback of Michael Schumacher, but also because this season sees the return of the Silver Arrows cars as a Mercedes-Benz works team for the first time in over 50 years.

"While I would of course have preferred a seat as an active driver, I am really proud to be part of the new Silver Arrows team. I have seen how committed everyone at the team is and I feel the same. I will be doing my very best to support Michael and Nico this year."
Heidfeld will renew his working relationship with Mercedes-Benz, who helped support him as far back as 1997 when he was a junior driver for the German car manufacturer and won the German F3 championship.

His first experience of F1 machinery came at the wheel of a McLaren-Mercedes F1, with whom he became test driver for the 1998 and 1999 season.

Heidfeld's appointment at Mercedes GP means the team now has three German drivers on board - with Schumacher racing alongside Nico Rosberg.