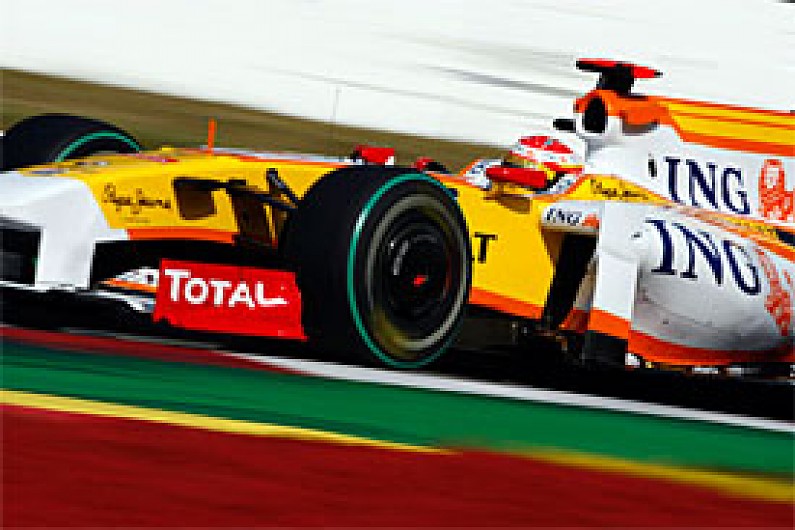 Fernando Alonso is relying on his KERS device to enjoy a good start and gain a few places at the Italian Grand Prix tomorrow.
Alonso is one of six drivers who have KERS available this weekend, and the device is likely to prove highly beneficial in Monza's long straight.
"We had a few doubts about reaching Q3 this morning so we are happy to have made it through," said Alonso after qualifying in eighth position.
"In the end we missed being in fourth or fifth position by a very small amount.
"I hope to have a good start of the race tomorrow and gain some places using the KERS."
Team-mate Romain Grosjean qualified in a career-best 12th position, and the Frenchman is also hopeful his KERS will give him a big boost tomorrow.
"This is my best performance in qualifying so far," Grosjean said. "Of course, I would have preferred to make it through to Q3, but I think I can be happy with my performance today.
"For tomorrow, the KERS should help us at the start of the race. My aim will be to finish in the top ten and if I can score some points I will be very happy."