'Stepneygate' has sent shock waves through Formula One in recent days, and Tuesday's news that a senior McLaren employee is alleged to be involved in obtaining stolen documents belonging to Ferrari has added yet another dimension to the story.
Ferrari and McLaren have had a highly charged rivalry for three decades now, but this latest episode is perhaps the strangest yet.
The 'Dream Team' Disbanded
Nigel Stepney began his motorsport career in the 1970s, when he worked for the Broadspeed touring car team, before moving through stints at Shadow and Lotus - where he worked with Ayrton Senna.
From 1988 to 1992 he was at Benetton as chief mechanic. He earned a reputation as a good organiser who paid attention to detail and kept the troops in line. That was just what Ferrari needed when he was head-hunted by former Benetton colleague John Barnard in 1993, shortly before Jean Todt joined the Italian team.
He knew Michael Schumacher, Ross Brawn and Rory Byrne in his time at Benetton, so when they came to Maranello in 1996 and 1997, it was a reuniting of the old gang.
Through the Schumacher glory years, Stepney received a lot of the credit for getting the team on track, especially in terms of reliability and improved preparation. He also became better known after Schumacher ran him over during a pitstop in the 2000 Spanish Grand Prix; after that incident, he gave the lollipop job to someone else...
His job title changed from that of chief mechanic to that of race technical manager. He was clearly a key part of the 'Dream Team', and indeed on occasion he went on to the podium to represent Ferrari and pick up the constructors' trophy.
There was no reason to suspect he was anything but very happy at Ferrari until some time last year, when in conversation he casually mentioned that he was hoping to switch to a factory-based job in 2008.
Schumacher was about to announce his retirement, and Brawn was going on a sabbatical. Like them, Stepney used up a lot of energy through those championship-chasing years, and presumably he quite liked the idea of slowing down, thinking about new challenges.
But he also made it clear that with Schumacher not driving, and even more importantly with Brawn gone, the team would no longer be the same. In essence, he wasn't too happy about being involved in something that potentially was going to go downhill with a new regime in charge.
In fact, Stepney had quite a colourful way of expressing his feeling at the time, and his candour was quite surprising.
Then, during the winter, Stepney made his feeling publicly known in an interview with Autosport magazine, much to Ferrari's displeasure.
House Search at Casa Stepney
By the time Formula One arrived at Melbourne for the opening race of the season, there was no sign of Stepney, whose new factory role was head of team performance development.
This followed by rumours that Stepney was contemplating a move to Honda - entirely logical, considering he is a Briton who presumably always fancied moving back home (throughout his Ferrari years, Brawn always maintained a double life, with a house in the UK). With Brawn's name also linked to Honda, it seemed plausible that both men could end up there.
Then, a couple of weeks ago, came the bombshell news that Stepney was under criminal investigation in Italy, following action taken by Ferrari, and that he had allegedly 'disappeared' abroad.
All sorts of mixed messages came out in the days that followed. Key among them was talk of a white powder being found in or around the Ferrari F2007 fuel tank before the Monaco Grand Prix, and the suggestion therefore Stepney tried to sabotage the cars.
The police duly raided the Briton's house in Italy, and it was reported that they had taken away a canister, presumably related to the aforementioned white powder.
Things took a different turn on June 24, when the Sunday Times reported Stepney's view. Journalist Jane Nottage, who knows Stepney well and has written an officially sanctioned book about the inner workings of Ferrari, called him in the Philippines, where he was holidaying with his girlfriend and their child.
"I have confidence that I'll be cleared by the legal process that is now taking place," he told her. "It is just part of a dirty tricks campaign and everything is in the hands of my lawyer, so we'll wait and see what happens.
"I am on a planned holiday with Ash and our baby. Why would anyone say I am not contactable? I booked the flights through the Ferrari travel office. They know where I am."
In a further twist, a Ferrari spokesman told autosport.com at Magny-Cours last weekend that this last statement was not true, and indeed, Stepney was not even on an official leave.
Meanwhile, the rumours continued to fly around, and bits of information come out in dribs and drabs. I've been told that the police officers who visited Casa Nigel didn't just recover that canister, but other items of interest, reportedly including a couple of steering wheels.
In addition to the white powder business, there were also rumours of some form of industrial espionage.
It seemed obvious to assume that any such behaviour might involve a potential future employer such as Honda, but there was a whisper last weekend that McLaren were the recipient.
Sabotaging the cars, helping McLaren by passing on secrets... The story got weirder and weirder. What was Stepney supposedly up to?
The only conclusion a casual observer could make was that some internal strife at Maranello, possibly involving Stepney not being allowed contractually to make his move to Honda, had caused him to extract some sort of revenge.
House Search at Fort Coughlan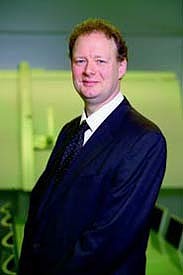 However, the story took another serious turn on Tuesday morning when Ferrari revealed that Stepney had been sacked.
And, that afternoon brought the stunning news that McLaren were indeed in the loop with a statement from the Woking outfit revealing "senior member of [McLaren's] technical organisation was subject of a Ferrari investigation regarding the receipt of technical information."
McLaren's statement further revealed that this senior staff member "had personally received a package of technical information from a Ferrari employee at the end of April."
McLaren concluded by saying the individual has been suspended by the company, pending a full investigation.
Inevitably there was considerable interest in just who might be involved at Woking, and logic suggested it was someone at McLaren who has worked with Stepney in the past. There was certainly more than one high profile name that fitted that bill.
After that came a statement from Ferrari, which confirmed they have instigated legal proceedings against Stepney and a McLaren employee, in both Italy and England.
It didn't take long for it to emerge that the McLaren man under investigation was chief designer Mike Coughlan.
He worked with Stepney at Benetton and, from 1993 to 1998, at Ferrari - although Coughlan was mostly at John Barnard's Surrey base rather than in Maranello.
On Tuesday, Coughlan's house was searched, and apparently Ferrari documents were found there.
Clearly the saga has caused some disruption at Ferrari, but the fact that this affair has now spread to McLaren as well must be big relief to the Maranello team, as some of the negative attention has been diverted.
If, as must now be considered possible, Coughlan does not return to work once the investigation is complete, he will leave a hole in McLaren's staff that has to be filled.
McLaren may have strength in depth, but losing the chief designer in the middle of a title campaign - and just as serious work gets going on the 2008 car - is not exactly ideal.
Inevitably, too, some would also be very happy for the fans to draw the conclusion that McLaren's turnaround in form after Spain was in some way related to the information that was passed on, although clearly there is no evidence that this is the case.
Indeed, it remains unknown if the alleged information was actually used by Coughlan in an attempt to benefit McLaren, or if indeed it was of any value to a team running a completely different car.
The other possibility is that the information pertained to something that Ferrari were doing that was of potential interest to McLaren - advanced wing design and flexing bodywork, for example.
The Gathering Storm
Ferrari interestingly made a point of ending their statement on Tuesday by saying the team "reserve the right to consider all implications, be they criminal, civil or of any other nature, according to the applicable laws." (emphasis added)
The last time Ferrari made a similar threat was in 2003, after the FIA found the tread width of Michelin tyres to be outside the legal width - following a protest by Ferrari. Back then, Ferrari also "reserved the right" to challenge race results after the season was over, should they deem it necessary.
Ferrari never pursued legal action in 2003 - the team, after all, won both titles that season - but Maranello's suggestion that some teams may not have won fairly was made very clear.
This time around, McLaren were unequivocal in their Tuesday statement that 'Stepneygate' involves one individual in the team, and not McLaren.
"Whilst McLaren has no involvement in the matter and condemns such actions, we will fully cooperate with any investigation," the team said, and there is no reason to question this. Ron Dennis may have his critics, but his integrity has never been at doubt.
Either way, though, this really is a sorry saga that will overshadow the British team's widely anticipated homecoming Grand Prix at Silverstone this weekend.
It's also unclear how all this affects Ross Brawn and any plans he has to return to Maranello.
The former technical director is very close to Stepney, but on the other hand he is a Ferrari man to the core, and if there has been any wrongdoing, one presumes he will side with the team.
So now we wait to find out not only what Stepney has to say when he returns to Europe, but also what happens at McLaren.
It remains to be seen what the FIA, too, will do - if at all - in this affair, and what are the legal implications for Stepney, Coughlan, Ferrari and McLaren.
Recently, two former Ferrari employees were found guilty of stealing Ferrari secrets and taking them to Toyota - although the Japanese outfit was not directly implicated in the case.
And, considering that that affair took four years to reach its court resolution, it's safe to say that 'Stepneygate' has only just begun.
Additional reporting by Biranit Goren
Autosport has produced a standalone special magazine to celebrate our 70th birthday. All current print subscribers will receive a copy for free. To order your copy of the 196-page Autosport 70th Anniversary issue, please go to: autosport.com/autosport70th