Racing Point Formula 1 driver Lance Stroll has confirmed that he tested positive for COVID-19 after the Eifel Grand Prix, but he is fit to race in Portugal this weekend.
The Canadian is the second driver to test positive after his own team-mate Sergio Perez was forced to miss the British and 70th Anniversary Grands Prix in August because of the virus.
Stroll missed the Nurburgring race after feeling unwell on the Saturday morning, complaining of flu-like symptoms, and he was replaced for the rest of the weekend by Nico Hulkenberg - who also filled in for Perez at Silverstone.
He had tested negative prior to the Eifel GP weekend, but proved positive when tested subsequently.
"I just want to let everyone know that I recently tested positive for COVID-19 after the Eifel GP weekend," he said on social media.
"I am feeling 100% and have since tested negative.
"To fill you on what happened, I arrived at the Nurburgring after testing negative in the normal pre-race tests.
"On Saturday morning I started to feel unwell and woke up with an upset stomach.
"I followed the FIA protocol and self-isolated in my motorhome and did not re-enter the paddock.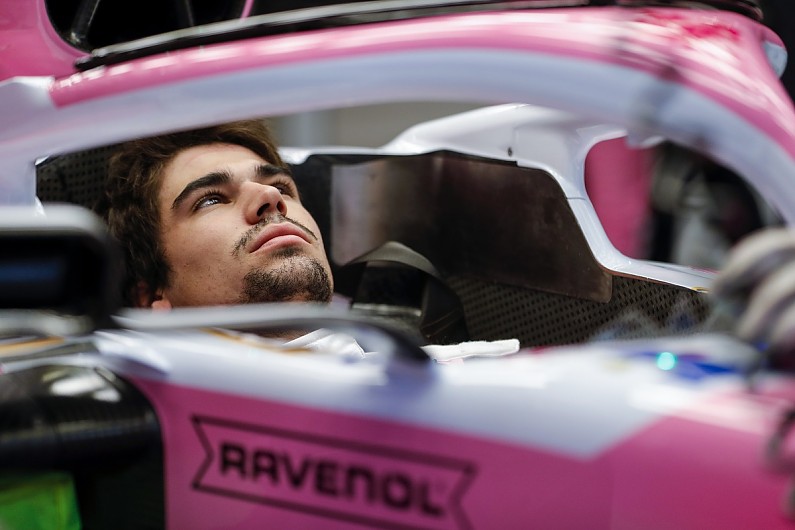 "I wasn't fit to race so I flew home early Sunday morning. As I was still feeling under the weather I took a COVID test on Sunday morning.
"The next day the results came back positive, so I stayed at home self-isolating for the next 10 days. Luckily, my symptoms were pretty mild.
"I was tested again on Monday this week and my results were negative.
"I feel in great shape and I can't wait to be back with the team and to race in Portugal."
Hulkenberg impressed on his third F1 outing this year when he came through from the back of the grid to finish eighth at the Nurburgring.
News of Stroll's positive COVID-19 diagnosis comes a week after MotoGP legend Valentino Rossi was forced to miss the Aragon GP after testing positive for the virus at his home in Italy on the Thursday before the race.
Racing Point currently sits third in the constructors' championship, locked in a tight battle with McLaren and Renault.
Stroll holds ninth place in the drivers' championship having scored the outfit's sole podium finish of the season at Monza in September.
Autosport has produced a standalone special magazine to celebrate our 70th birthday. All current print subscribers will receive a copy for free. To order your copy of the 196-page Autosport 70th Anniversary issue, please go to: autosport.com/autosport70th