The Haas Formula 1 team is being investigated by the FIA for a breach of parc ferme regulations with Romain Grosjean's car.
Grosjean suffered from an issue with his VF-19 car in the first part of qualifying and, having failed to set a time, was classified 20th.
Having taken to the track to set a time, immediately going off the road at Turn 4, Grosjean was adjudged to have officially participated in qualifying.
In doing so, Grosjean was subject to the same parc ferme regulations as the rest of the field.
However, due to what appears to have been a misinterpretation of those rules, the team worked on his car into the evening in a breach of the regulations.
The FIA's official statement mentioned that Grosjean, took part in Q1 "by exiting the pitlane at 15:47:26hrs and was under Parc Fermé conditions from that time onwards as described in Article 34.2 of the 2020 Formula One Technical Regulations".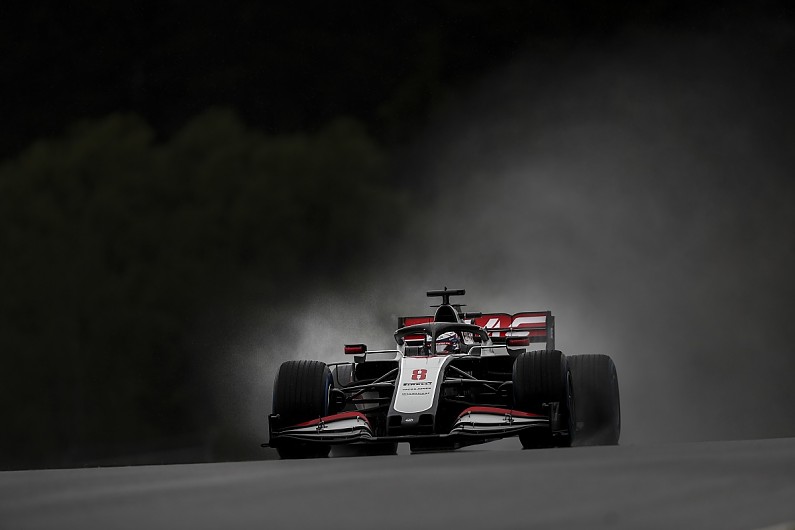 Haas continued to work on the car following the session, with mechanics fixing the problems on Grosjean's car well into the evening.
The FIA's statement says that the team "instead continued to work until 23:20 hrs", breaching Article 34.4 of F1's current sporting regulations.
In a further breach of those regulations, the FIA mentioned that the work carried out on Grosjean's car was "not under the supervision of a scrutineer and therefore unauthorised work may have been carried out".
In doing so, Grosjean's mechanics breached the articles 34.2 and 34.7 within those sporting regulations.
Any grid drop would be redundant given Grosjean would start from last anyway, and so may be required to take a pitlane start.
Autosport has produced a standalone special magazine to celebrate our 70th birthday. All current print subscribers will receive a copy for free. To order your copy of the 196-page Autosport 70th Anniversary issue, please go to: autosport.com/autosport70th