Romain Grosjean is "concerned" about a lack of upgrades on his Haas Formula 1 car for Austria, but concedes its tricky 2019 proved constant development can also be a hindrance.
Team boss Guenther Steiner confirmed recently that given the uncertainty over the 2020 season he didn't want to authorise spending on developments, and thus Haas will start the season with a car essentially unchanged since the abandoned Australian Grand Prix in March.
Asked by Autosport if he had concerns, Grosjean admitted that concentrating on a stable package can have its advantages.
"We can focus on what we have and optimise everything we do," said the Frenchman.
"Obviously I'm maybe a little bit more concerned than [team-mate] Kevin [Magnussen], and we know that F1 is about bringing development and bringing new parts.
"But last year I finished the last race with the kit I started the year on. Sometimes an update doesn't really work the way you want.
PLUS: Tim Wright's rundown of the 2020 F1 contenders
"Yes, it is great to have new parts, it's great to bring performance, but it doesn't always work and can make you focus in the wrong place.
"I'm happy to come racing, I think the team survived the crisis. Let's go racing, let's get the car how quick we can make it, and see if we need to bring parts.
"I think we have a good baseline from winter testing.
"Obviously now the conditions are doing to be quite different, different track, different layout, different temperatures, but the guys have been optimising everything we've learned in winter testing, and that's good and we don't have to focus on trying to get new parts to work.
"Over a few races, we'll see how it goes, and what we can do on the car, but for now we're actually in a good place, and hopefully the car works well and we can have some fun."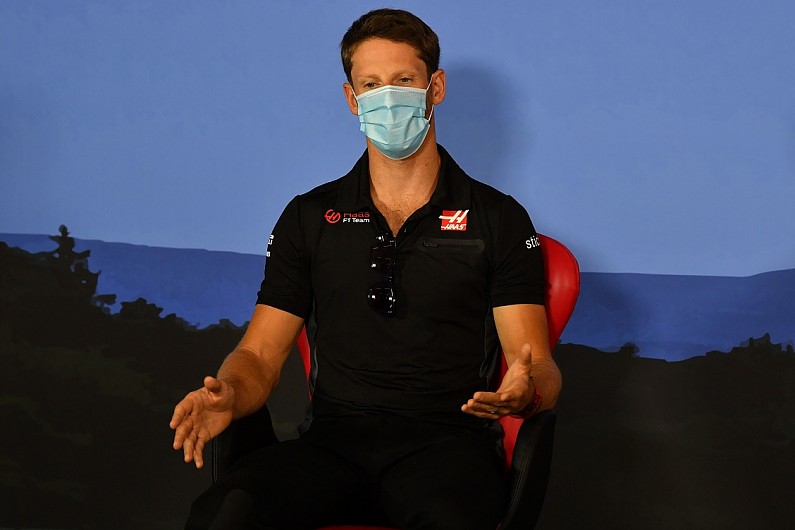 Grosjean is confident that the team has learned from last year.
"I think everyone has had a very good look at everything," he noted.
"I believe now we've got a better way of understanding issues and getting in line with the drivers' comments, because at the end of the day, we're the ones driving the car and very early on we felt like something was off, and it took more time for the sensor to find out.
"Now I think all our processes are done in a way where we can operate in a way that is quicker, faster, better, we know where to look.
PLUS: The new rules of F1's tech war
"I'm very confident that we have a much better understanding of the situation if it happens again, and then we can react quicker."
Magnussen agreed that the team had learned from its poor 2019 season, and feels it has made Haas "stronger".
"I think the whole process of going through last year, struggling all the way through the year, just made us stronger, made us work together as a team better, made us look into different things that we normally wouldn't look into," he said.
"I think these hard times like last year will make you stronger overall as a team.
"I think the positive thing is that the team kept fighting all the way through, made some good decisions, difficult decisions, but made them and stuck with it.
"I think this car this year seems to be a very different car, at least that's all we can say right now."
Autosport has produced a standalone special magazine to celebrate our 70th birthday. All current print subscribers will receive a copy for free. To order your copy of the 196-page Autosport 70th Anniversary issue, please go to: autosport.com/autosport70th