Pierre Gasly has what it takes to win a place back at Red Bull and become "great" again in Formula 1, according to the team's motorsport advisor Helmut Marko.
Gasly started the 2019 season at the senior Red Bull team, but was demoted to Toro Rosso after a disappointing first half of the campaign alongside Max Verstappen.
Once back at Toro Rosso Gasly managed five points finishes from nine grands prix, which included a second-place finish at the Brazilian Grand Prix after fending off world champion Lewis Hamilton.
"It was a blossoming that was incredible," Marko told Autosport. "There, you can see what psychology is all about.
"If I would say now that I had expected this, it would be a complete lie.
"In contrast to [Daniil] Kvyat [who was moved from Red Bull to Toro Rosso in 2016], Gasly has risen again. Thank God for him and for us.
"I think he will have learned his lessons from these six months at Red Bull. I think that he can become a great man in the future."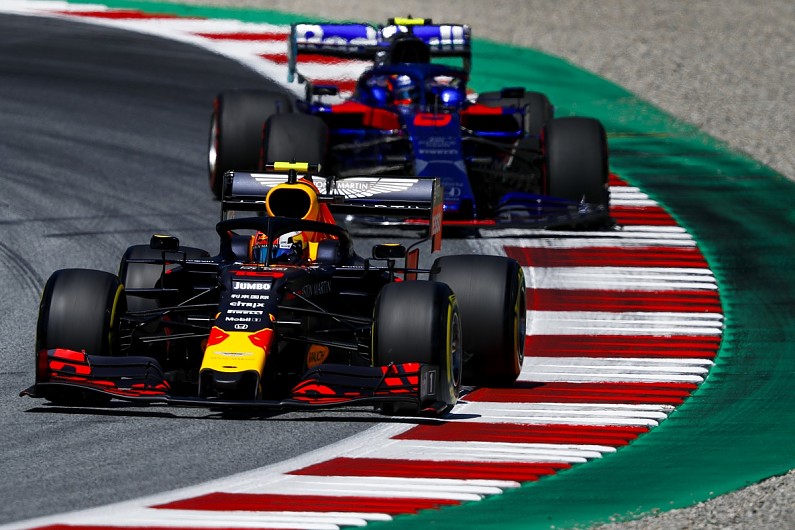 Red Bull always insisted it moved Gasly to Toro Rosso because it felt it needed to ease the pressure on him and help him regain his confidence.
"I have to fight against the word 'demotion'," added Marko.
"We're talking about Formula 1: how many thousands of drivers dream and work to get into Formula 1?
"And now one goes from an F1 team that competes at the top to a team that drives in the midfield. He's still making money and he's still in the premier class.
"I would say that this is an opening of new opportunities and not a demotion."
Asked if Gasly understood that at the time of his move, Marko said: "[He] didn't see it that way in the first moment, but now he sees it differently. And this is a phenomenon that is unbelievable.
"Pierre got into the Toro Rosso and immediately became the Gasly we had signed him up to be.
"The only reason why this happened to him in such a way, that he could bring all his strengths to bear in Toro Rosso, was that the Toro Rosso was easier to drive and the pressure was naturally lower.
"But I think the blame is also partly on Pierre, who came to Red Bull and was only looking at comparing himself [to Max Verstappen]. He didn't see anyone else in the entire field.
"He should have accepted that Max was faster and worked his way slowly, but he tried in his technique and all the other areas to see some shortcomings.
"But unfortunately that went completely wrong."