Renault Formula 1 team boss Cyril Abiteboul is "optimistic" his parent company will sign the new Concorde Agreement and commit to the championship beyond 2020.
Following the recent departure of erstwhile Renault chief executive officer Thierry Bolore, interim CEO and long-time chief financial officer Clotilde Delbos has announced that all aspects of the business will be examined - including the F1 programme.
That process coincides exactly with the teams receiving the first version of the new Concorde Agreement, which will commit them to F1 from 2021-25, along with the October 31 deadline for the 2021 regulations.
That timing gives Renault's top management the opportunity to fully assess the financial, technical and sporting implications of staying in F1 beyond next season.
"We've just received a draft contract at the end of last week, after the strategy group," said Abiteboul.
"So we are in the process of having a good look at that contract, and we expect that process to be a matter of a couple of weeks or months.
"Let's be honest, it's a complex contract, we need to see how it evolves. We need first to see the deadline of end of October and make sure the World Council is going to ratify what's been sent to the teams, and we'll be taking it from there.
"We will assess if we want to sign up on those terms. Those terms are better terms than the ones we have now, so I have no reason to believe that they will be rejected. But until they are accepted they are not accepted."
Abiteboul confirmed that the beyond-2020 commitment Renault made when it returned as a works team in 2015 - in order to guarantee that it received the funds due a team that had won two titles in the recent past - referred only to ongoing engine supply rather than a full team presence. Renault will have no customers using its F1 engine after 2020 with McLaren returning to Mercedes.
Asked if he was confident that Renault's management would support the F1 programme after its review, Abiteboul stressed that he could not second guess their decision.
"I can't tell you that, because until that process is done I can't say," he said.
"Let's follow the process, but again let's be optimistic also.
"If everything is better than what we have now, I don't see why we would get to a different conclusion from the one we've made in 2015.
"Yes the market has changed, the sporting results are what they are.
"Most important is can we project ourselves with confidence in that period of time, with good results at reasonable cost?
"In my opinion what we will get out of the 2021 measures will go in the right direction, to answer each one of these questions positively."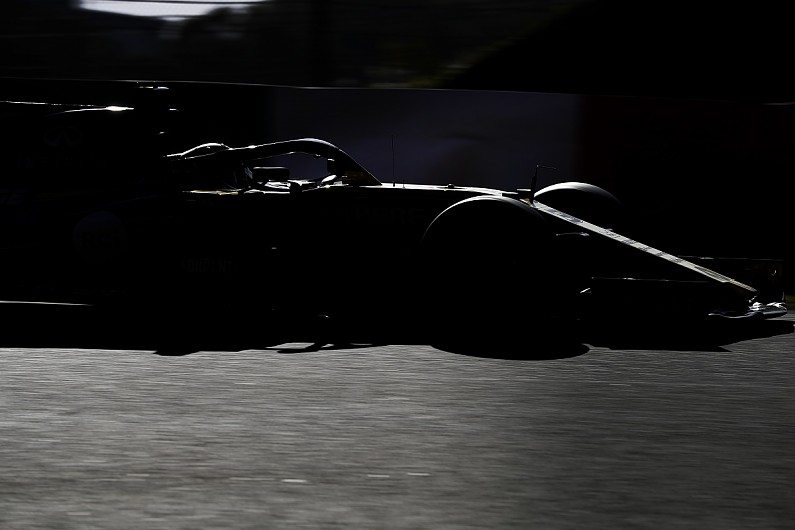 Abiteboul acknowledged that the timing of the recent Suzuka disqualifications, with the attendant bad publicity, was unfortunate.
"I can't deny it. It doesn't help," he said.
"But in my opinion that is minimal against a number of news happening in today's world, in the automotive world, in the F1 world, and the reason why we decided not to appeal is that we wanted to put it behind rather than let it drag on.
"The story of top five between Racing Point and Renault in Suzuka is not going to affect the long term strategy of Renault in the sport.
"We have been in the sport for 42 years and we believe that it adds something to the marketing value of the brand and tells a story of technology.
"The only thing it says though is that it is becoming more and more difficult to develop innovative solutions for F1 and make use of them. That is a point, and maybe there is nothing in it for us from a technological perspective."
Deposed boss Bollore was a big supporter of F1, having been on the board of the team until recently.
But Abiteboul says that Delbos is also well-versed on the programme having been "sitting in the executive committee that has made all the decisions related to the modern involvement of Renault in F1, including the return as a full team in F1".