Red Bull driver Max Verstappen says Formula 1 should not "overreact" or "be a drama queen" after Lewis Hamilton discussed the championship's carbon footprint ahead of the Mexican Grand Prix.
Last week, Hamilton issued a series of Instagram posts about the benefits of a plant-based diet and his desire to help the environment, which he clarified and expanded on in Mexico City.
Shortly after Hamilton's comments in Thursday's press conference, Verstappen was asked where he stood on improving F1's carbon footprint.

F1 and the environment debate

"Yeah, I like fuel, can I say that? I don't like electric stuff," he said.
"Well, I like my little electric moped at home. But not for an F1 car.
"I know the environment is very important but F1 has been around for a long time as well and I don't think we should overreact or be drama queen about it.
"Just get on with it. If you don't like it, don't watch it."
Several drivers suggested the debate was difficult for F1 to engage because the championship involves a large amount of transportation and personnel travel, as well as tyre and fuel usage.
Alfa Romeo's Kimi Raikkonen said that it was a "crazy" subject for F1 and that if the series was really serious about climate change "we should all stay home and forget the racing".
"Obviously I think it involves everybody who lives on this planet," Raikkonen added.
"In the end, we all try to do what we can, but honestly we are probably not in the best place to start making big stories out of it, because we're burning fuel for what? To be first, second?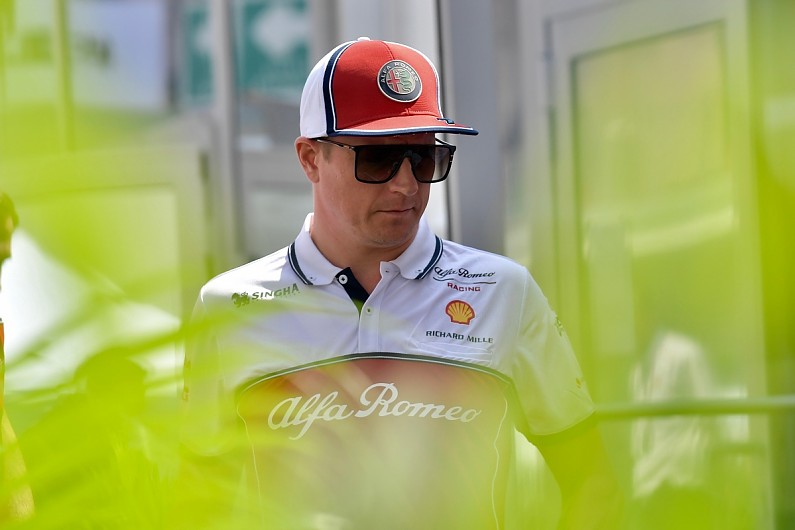 "I mean for sure we try to do our part always if and when it's possible, but I think F1 is probably not in the strongest place to tell people that this is what we should do, because to really go that route we should all stay home and forget the racing.
"I think it's a crazy subject in many ways to get into, especially on a race weekend."
Some drivers are trying become more environmentally friendly in their everyday lives, including Haas's Romain Grosjean, who said he had made a concerted effort to make changes such as using an electric car and travelling by bike.
While Grosjean acknowledged that he owns a private jet company, he said he flies commercially when he can and fully understands and agrees with trying to be more environmentally friendly.
"If you think what is Formula 1, it's not very environmentally friendly," said Grosjean.
"If you can do a few things then great, but flying to all the countries everywhere, flying big stuff, burning tyres and fuel is not very environmentally friendly.
"If we all do the best we can to help the planet, great. It's a tricky one. We put a finger in something that can be tricky.
"We are saying we need to be careful for the environment, I fully understand and fully agree.
"We need to be careful because Formula 1 is completely at the opposite."