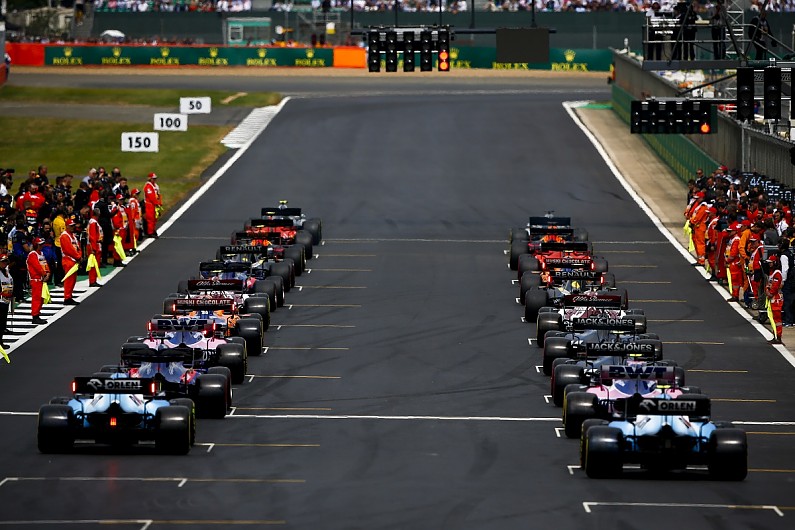 Formula 1's exploration of alternatives to grid penalties has led to an outline of how ballast could be used instead, but the idea has been questioned by some drivers.
F1 caps the number of engine components drivers can use during the season in an attempt to contain development costs, with grid penalties used as a punishment should a driver exceed those limits.
But this method has been criticised during the V6 turbo-hybrid era, particularly as the specific limits introduced with the new engines in 2014 have since become even stricter.
Recent meetings between F1's rulemakers have looked at potential options to replace grid penalties.
F1 has now used its Fan Voice service to outline, for the first time, how ballast could be used instead.
Fan Voice is a service F1 uses to get opinions from fans on various topic, including potential rule changes, and was used last December to offer hints at possible alternatives to grid penalties.
F1's explanation for its call to fans regarding using ballast came after "much debate and many alternatives considered", the service said.
It has boiled these options down to two: keeping things as they are, or adding ballast to cars instead.
Though the existing grid penalty system is unpopular it is well understood, while F1 also acknowledges it provides scope for out-of-position cars to fight through the field.
But it is also noted that grid penalties for one rule infringement often leads teams to "make further strategic changes, which is outside the spirit of the regulations".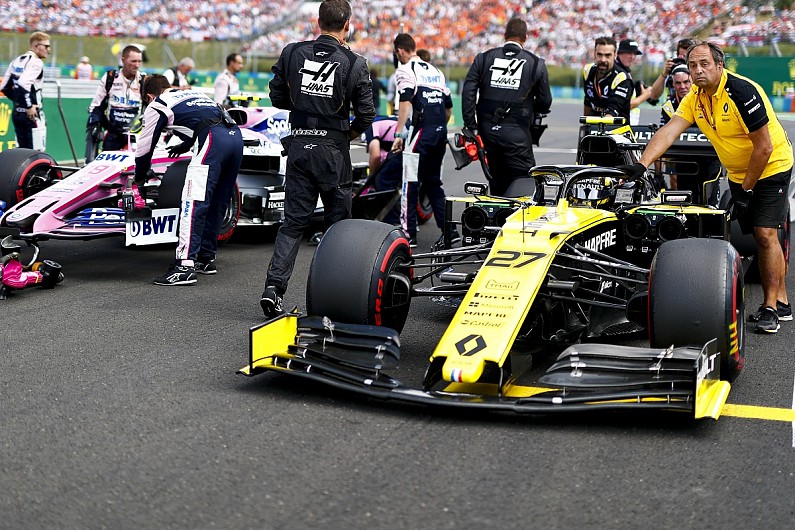 When ballast emerged as a potential alternative last year, it was initially suggested for use only in qualifying.
But F1 has now indicated its use could be "graduated depending on the seriousness of the offence - for example 5kg for a turbocharger change, and 15kg for an engine change".
The idea is this would be calculated to "give a similar end of race effect to the current grid penalties".
It is considered a "simple" solution that would allow cars to start where they qualify, eliminating confusion when multiple cars have penalties in the same race.
But it has been noted that responsibility for fans understanding the situation would be put on race commentators, otherwise "it may leave spectators wondering why a driver is slow" or may "show a driver as being slower than his team-mate when this is not necessarily the case".
The idea has been met with scepticism by drivers. When Asked by Autosport about using ballast, McLaren driver Carlos Sainz Jr said: "It goes against what Formula 1 needs at the moment.
"You would make the opposite. Honda and Renault, if they keep taking penalties, using four or five engines, would have slightly less performance than Ferrari already, plus 20kg of ballast. I don't see the point."
Eliminating a penalty for engine usage is not an option F1 is considering because this would reward teams that could afford to use more and increase the cost for smaller teams to do the same.
Ballast has also been described as a "bandage" for F1's real problems by Toro Rosso driver Daniil Kvyat.
"I just think there shouldn't be penalties," said Kvyat.
"Maybe now if they see people are struggling with three engines per year, maybe increase this to five, let's say. "OK, teams worked for three, but no one will get penalties.
"Yeah, there is a little bit increased cost, but at least we get a fair representative [all] year with no penalties."