Renault's Nico Hulkenberg believes a 0.5s tow boost was to blame for Formula 1's qualifying shambles at Monza, as the FIA begins to summon drivers as it investigates the situation.
The final stages of Q3 descended into farce as nine drivers all tried to back off to avoid being at the head of a train of cars, due to the disadvantage of running without a tow.
But the backing-up games meant they failed to get across the line in time to make a second Q3 attempt and the FIA is now investigating the situation.
The FIA is expected to call some drivers to judge if they breached the rules by driving unnecessarily slowly, with Hulkenberg so far called up for running off track at the first chicane and then driving unnecessarily slowly.
Carlos Sainz and Lance Stroll also requested to attend as part of that investigation in the form of witnesses.
Hulkenberg has since been cleared of any wrongdoing, accepting his reasoning that he had been focused on the pack behind and misjudged braking for the Rettifilo chicane.
"I was watching my mirrors too much," Hulkenberg said when asked by Autosport.
As the investigation continues, Hulkenberg says drivers have no choice but to back up because of the benefit of the tow.
"I think it's up to half a second [gain with a tow]," he said. "It's a significant lap time [benefit]."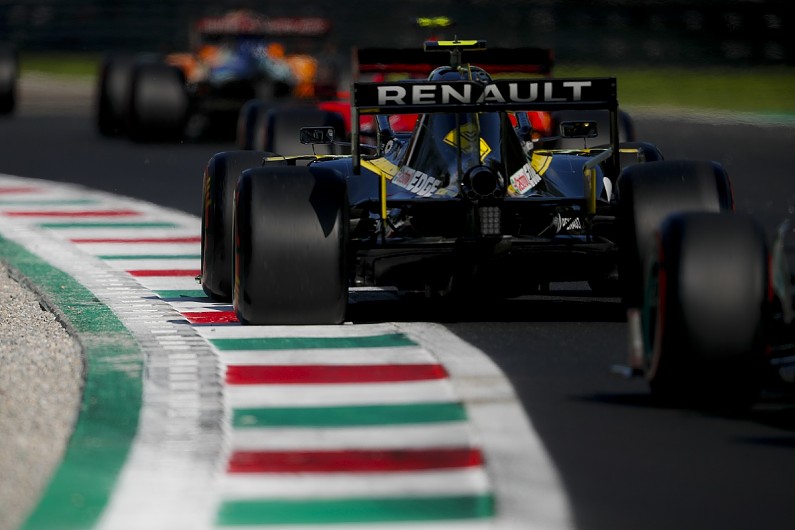 Speaking about his slow drive to the second chicane, Hulkenberg added: "Yeah, we were all going slow at that point until everybody realised there's no time to go slow, and it was all a bit tricky, a bit critical.
"It's just that the tow effect here is massive with the wake of the cars and nobody wants to be the first guy cutting through the air and that's the result of that - the side effect.
"I think Monza is probably the worst place for it, but now, going forward, I don't expect it to be that extreme any more."
It is unclear how many drivers will be called up by the stewards as part of their investigation into what happened in qualifying.
Mercedes boss Toto Wolff suggested all nine drivers should be spoken to.
"I just had a text message exchange with [sporting director] Ron Meadows whether there was any news, and he said no, not yet," explained Wolff.
"But if I were them, I would call them [the drivers] all [to the stewards]."
Autosport has produced a standalone special magazine to celebrate our 70th birthday. All current print subscribers will receive a copy for free. To order your copy of the 196-page Autosport 70th Anniversary issue, please go to: autosport.com/autosport70th