Ferrari conducted back-to-back running of its two Formula 1 front wing concepts in preparation for the Belgian Grand Prix during the opening free practice session.
The team brought two different front wings to Spa, adding a new one with a thinner final element than usual to reduce overall drag and downforce levels.
Charles Leclerc ran with the new wing first as Sebastian Vettel was committed to the early running with the higher-downforce design, before the two swapped specifications during the session to ensure both drivers had a chance to experience the new part.
In Giorgio Piola's photographs, a complex array of testing kit can be seen on Vettel's car to measure the effect of the wing on the surrounding airflow.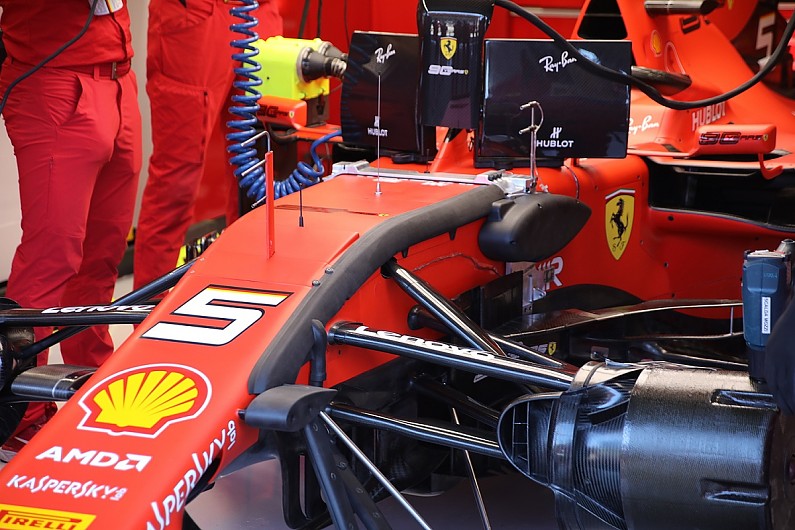 A large black pod on the flank of the car feeds a slug-like channel down the nose, which houses the pressure tappings fed by a series of Kiel probes.
These probes are situated behind the inboard section of the front wing, and measure the pressure distribution of a targeted airflow path.
By being situated in the position seen in the photograph below, these can measure the circulation of the airflow emerging from the tips of the front wing and determine a pressure map behind.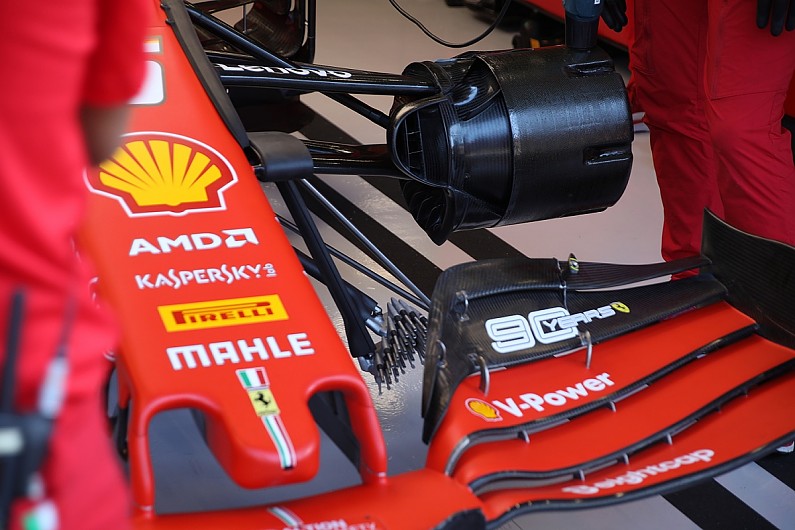 This can then be examined along with the patterns seen in CFD and windtunnel research, giving Ferrari's aerodynamicists a real-world measurement.
Furthermore, Ferrari can also assess performance in areas that are difficult to measure in simulations - such as the car's response in yaw and in other track-specific situations.
The black pod most likely contains all of the electronic equipment required to record and transmit the pressure readings back to Ferrari's aerodynamicists.
Vettel ended the opening practice session top of the timesheets, clocking in a 1m44.574s lap - just 0.214 seconds clear of Leclerc's best.