George Russell is unsure if his Williams Formula 1 team can carry its Hungarian Grand Prix breakthrough into future races.
Russell almost made it into Q2 at the Hungaroring with a Williams package that featured new upgrades, and he settled for his best starting position of 15th.
The F1 driver felt his car was transformed from the previous difficult outing at the German Grand Prix during the Hungary practice sessions.
The Hungaroring is said to have suited the Williams car and its upgrades have improved the car's baseline, as it seeks to regain ground following a dismal start to 2019 with a late and underperforming car.

The "perfect storm" that triggered Williams's leap
But Russell is unsure if Hungary is a turning point for Williams.
"I'd like to think we can carry this through to future races," he said. "I'm not convinced, but I think we just need to be more dynamic to the situation and have less preconceived thoughts of how we need to approach something - and try more [ideas] across the weekend.
"We haven't really tried enough different things, purely on the tyres, than we should have and that's something I regret slightly."
Russell went on to finish 16th in the race and said Williams needs to take a step forward in future races, as its Hungaroring qualifying pace was not replicated on Sunday.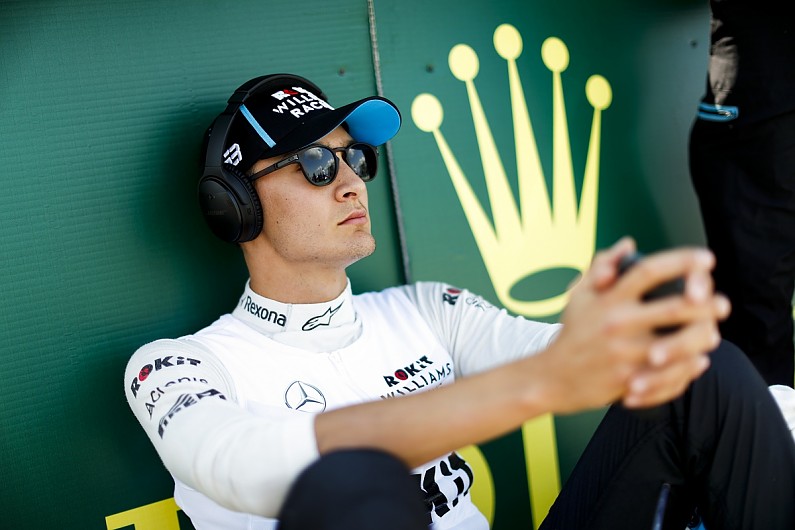 "I think we made a huge step, especially [on a] single lap," Russell said. "From start to finish, I felt we were ahead of [Lance] Stroll in every session and at the start, on Friday, I felt we were there only through their errors. But it turned out to be the reality.
"So we need to keep going like that, but we need to make a step in the race.
"In qualifying it was a mixture of things [that helped]. More downforce, and a lot more mechanical grip from the tyres. We really nailed the tyres. In the race, you can tell there is more downforce but still not enough."
Russell believes Williams has made a step forward in understanding the 2019 Pirelli tyres that have been a headache for teams such as Ferrari and Haas this season.
"Formula 1, in the current state with these tyres, is a very complex thing and when you only get two opportunities at it in Q1, when the track evolution is changing so much and the weather's changing, you've got to adapt so much to a situation.
"It's a bit of a shame in some aspects because it's such an overhaul and a factor for everyone on the grid. There are way too much work and resource put into these tyres but, from my side, we just focus on my side of the garage and get the most out of my car."