Mercedes Formula 1 team boss Toto Wolff admits he wasn't able to celebrate Lewis Hamilton's Hungarian GP victory fully because Valtteri Bottas had endured such an "awful" race.
Bottas suffered front wing damage after contact with Charles Leclerc on the first lap, forcing him into an early unscheduled pit stop that left him last and struggling to progress through the field. He eventually came eighth.
The result came a week after the Finn's crash in wet the German GP, and just before Wolff and his Mercedes colleagues make their final call on whether Bottas or Esteban Ocon drives alongside Hamilton in 2020.
"That's why you don't see me jumping up and down for joy because it's so sad for him," said Wolff.
"He was so pumped yesterday after his qualifying, his performance was brilliant, and he was in the right space of mind before the race.
"But the unfortunate incident of flat spotting the tyre, touching with Lewis, touching with Leclerc, within a lap all the hard work is gone. And that's just awful for him. I'm sorry for him."
Regarding the 2020 choice Wolff said: "We will not let one race result influence our decision, it's more about compounding all data and looking at it and making a decision.
"It's stability and a great personality and a great driver versus giving youth a chance in the car with all the rewards and risks it can bring. We will start the process tomorrow, and it's not going to be an easy one."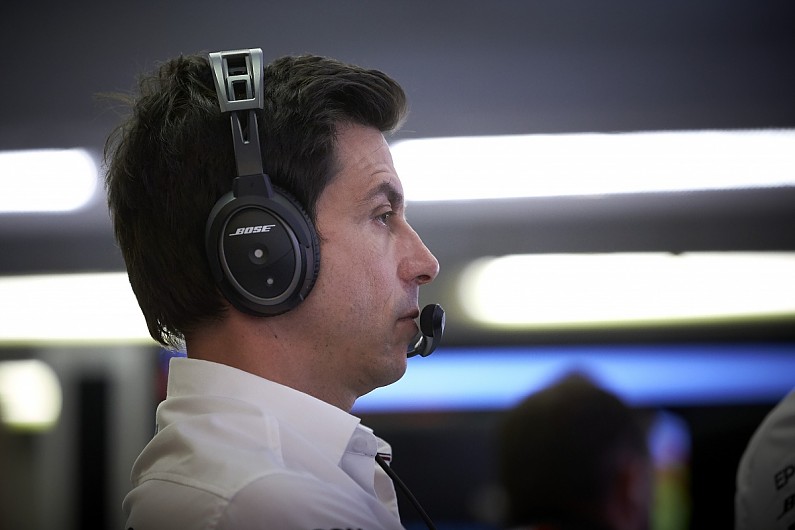 Wolff admitted that ensuring that Bottas has a "soft landing" with a seat elsewhere if he is dropped is a key part of the discussions.
"It absolutely plays a role because we have responsibility for our drivers," he said when asked by Autosport.
"We have responsibility for our juniors and for the ones who are in the car with us right now.
"And we're not going to do anything that's going to make it harder for them.
"So yes, whatever we decide we consider the option for the driver to go elsewhere, and if it's for Esteban [to] progress, to make it back one day in a Mercedes, or if it's for Valtteri, have a soft landing like you call it.
"Because he deserves it, he had great speed yesterday."