The Haas Formula 1 team will introduce an aerodynamic upgrade for Kevin Magnussen at the German Grand Prix and continue its experiment with Romain Grosjean using the specification from Australia.
At the previous race in Britain, Grosjean dropped the aero package Haas had introduced during the first phase of the season and reverted to the spec he started the campaign with.
However, the split-spec experiment to try to zero in on the team's race-pace difficulties was undermined by Grosjean and Magnussen colliding on the opening lap.
Magnussen's car will now have a new upgrade, "designed to improve downforce and the car's overall driveability", at Hockenheim this weekend while Grosjean perseveres with the Australia-spec package.
Haas team principal Gunther Steiner would not specify the upgraded parts on Magnussen's car. "We've changed a few parts on the car," he said. "There's not one specific area we're targeting.
"We're just making the car, in general, better, more drivable with more downforce, which always helps you go fast.
"We're trying to make the tyres work better for us. That's the biggest improvement we can make at the moment - getting into the window of the tyre - and that's got a lot to do with downforce."
Magnussen hopes the new package will give Haas "not only more answers, but also more performance".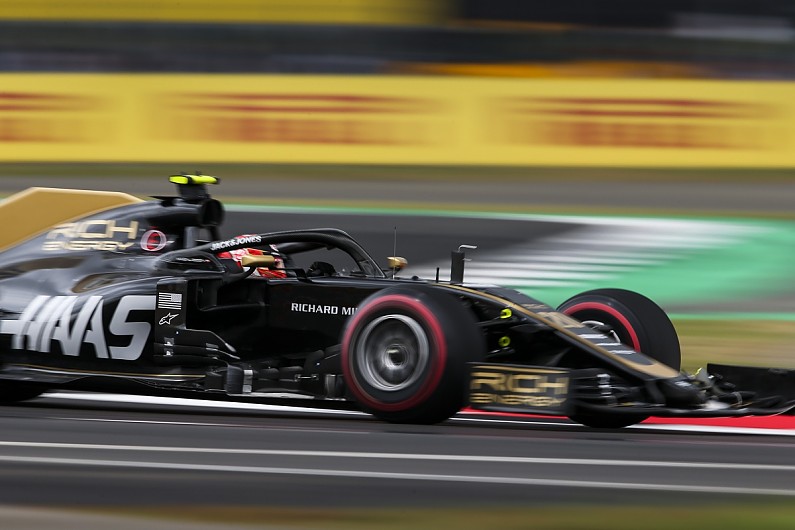 His team-mate Grosjean said the Silverstone experiment was "a good test to do" after a "tough call from the team".
"When we brought the upgrade in Barcelona, I wanted to revert on Friday evening," Grosjean said.
"For me, the feeling was not so good from the rear end, especially through medium- and high-speed corners.
"The feeling hasn't been good in those corners since then.
"Going back to the Melbourne package, the car felt a lot better in those regions. "It shows that something was not working as expected.
"Now the aero guys are looking into it, but we know it's been our weakness.
"Obviously, that launch package has some limitations also. "It has less downforce, but it has better stability."
The British GP was a race to forget for Haas, as its drivers' on-track clash in the race concluded a difficult week in which its main sponsor Rich Energy became embroiled in a messy ownership saga that included a claim the title partnership had been cancelled.

The inside story of F1 2019's most bizarre sponsor saga
However, Haas's pre-race preview on Monday included full Rich branding and referred to the team by its full-season entry name.
There was also speculation Haas could replace either of its drivers in the aftermath of their latest collision, but both are down to race this weekend.
Autosport has produced a standalone special magazine to celebrate our 70th birthday. All current print subscribers will receive a copy for free. To order your copy of the 196-page Autosport 70th Anniversary issue, please go to: autosport.com/autosport70th