Ferrari now has "clarity" regarding the development of its Formula 1 car after some "confusion" with upgraded aerodynamic parts that have not performed as expected.
The Italian team has been shifting its aero focus after a poor start to the season compared to dominant championship leader Mercedes, and introduced several revisions at the French Grand Prix that were billed as important for its development direction.
However, the new floor was removed after Friday practice and Ferrari admitted that it had not produced the results expected.
Ferrari conducted further analysis in Austria and ahead of this weekend's British Grand Prix, its lead driver Sebastian Vettel believes the team has cleared the situation up.
"I think we learned a lot after the confusion, or some bits that maybe didn't turn out to work the way we wanted to during the French Grand Prix," said Vettel.
"Austria brought some clarity and I think we have a clear picture of what was wrong in terms of tuning and what needs to be changed.
"Obviously the next couple of weeks will tell where we go. Unfortunately I think it's pretty normal that all the bits you bring don't always bring you what you expect.
"Sometimes the parts overdeliver which is great and sometimes they underdeliver.
"We just need to make sure we know a direction to go in and we keep going that way."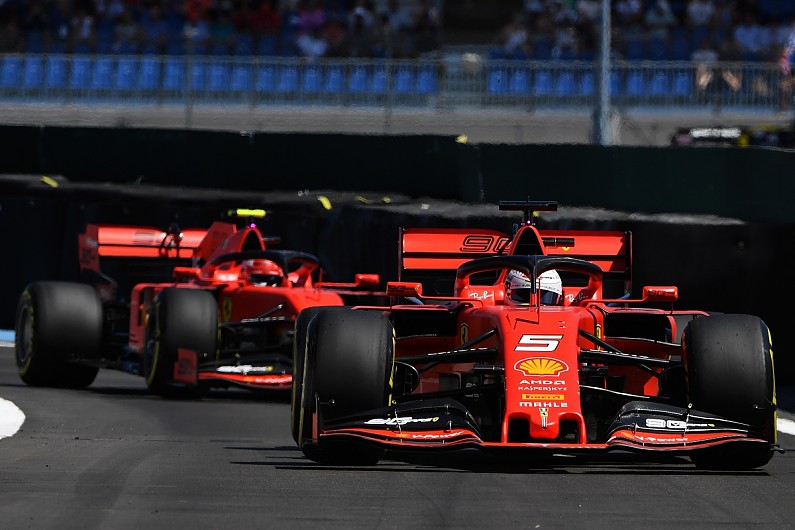 Vettel's title hopes, and Ferrari's chances of finally beating Mercedes to a title, are all but over following a difficult start to the season and the dominance of the team's chief rival.
Ferrari is 135 points behind in the constructors' championship, having outscored Mercedes for the first time this season in Austria (30-25).
Meanwhile, Vettel has fallen to fourth in the drivers' standings and trails championship leader Lewis Hamilton by 66 points.
Returning to the scene of his 2018 victory at Silverstone, Vettel said: "So far this year's been quite up and down for us so let's see where we are tomorrow, how the car feels.
"I'm quite optimistic. The last couple of weeks have been better for us and hopefully we can continue in that trend."
Mercedes had a cooling weakness exposed in Austria but Vettel said Ferrari was not getting carried away that there was an Achilles Heel to exploit.
"It shows it's normal for everyone to have certain highs and lows," said Vettel.
"The better your package the more you find yourself on the highs rather than the lows.
"I think there's always hope. Even the races the result was a given, I think we find ourselves as a team trying to make a difference.
"How many times we succeeded in the last five years I don't know.
"That's definitely the objective we have, no matter the forecast."