Williams is closing in on a deal to extend its engine supply deal with Mercedes beyond the end of next year, deputy team principal Claire Williams has revealed.
The Grove-based outfit's current contract runs out at the end of 2020, and discussions have already taken place about finalising details to keep the partnership intact into the new era of F1 that begins from 2021.
While there were reports last week that the team had been considering a switch to Renault, Williams is clear that there has been no contact with the French car manufacturer regarding a future engine deal.
Asked by Autosport about the recent rumours regarding the team's engine plans, Williams said: "I saw the speculation. We aren't talking to Renault. We are talking to Mercedes, as you probably expect, and those conversations are going well.
"We hope to be able to conclude a new partnership with them going into 2021. They have been a fantastic partner of ours.
"They have been very, very supportive and everybody knows that Toto [Wolff] started his F1 career at Williams, and as such we have a great relationship with him. I would like that relationship to continue."
She added: "We have always had a great history with Renault but our future is with Mercedes."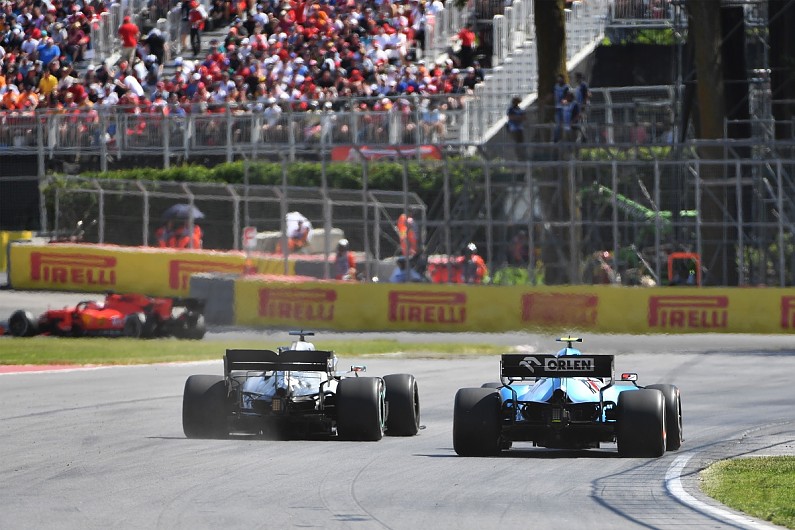 One aspect of the partnership that remains to be sorted is whether or not a new deal with Mercedes expands in to the supply of other car components - such as the gearbox or suspension.
Williams did consider taking the Mercedes gearbox for this year but in the end elected to continue using its own version
"We went through a process of evaluation last year," said Williams.
"We are doing the same thing this year, off the back of what happened to us in testing, to work out what we should make versus buy.
"That is a really important piece of work that we have concluded.
"We will now make our decision around what we will do ourselves versus outsourcing - whether that be with Mercedes or alternative suppliers.
"But it is all just dependent on the capacity we have at Williams and what we do best versus what other people may do better.
"But 2021 will bring a shift with how teams can collaborate anyway and we want to dial down those collaborations."