McLaren boss Andreas Seidl says teams and drivers cannot complain that there are too many rules in Formula 1, because they pushed for them in the first place.
For the third time in three races, F1 had a penalty controversy in Austria after Max Verstappen's race-winning move on Charles Leclerc in Austria prompted an investigation that led to an eventual racing incident decision.
Sebastian Vettel's five-second penalty in the Canadian Grand Prix that cost him victory over Lewis Hamilton sparked a debate over F1's rules.
Red Bull boss Christian Horner suggested in Austria that F1 might be "over-regulated" because of the Verstappen investigation, but Seidl believes teams and drivers must accept the regulations they asked for.
"For me, it is a bit like the tyre discussions," said Seidl, reflecting on the similarities between driver conduct rules and talks to revert F1's tyre construction back to the 2018 specification.
"The rules we have in place are the result of team bosses and drivers asking for these rules. So this is why I think we have to accept we have these rules now.
"We have to trust the stewards that they make the right decision."
Seidl believes F1's 2021 direction could be strengthened if the teams do not have the final say in the future regulations, including what Seidl deems as the "technical, financial and sporting" elements.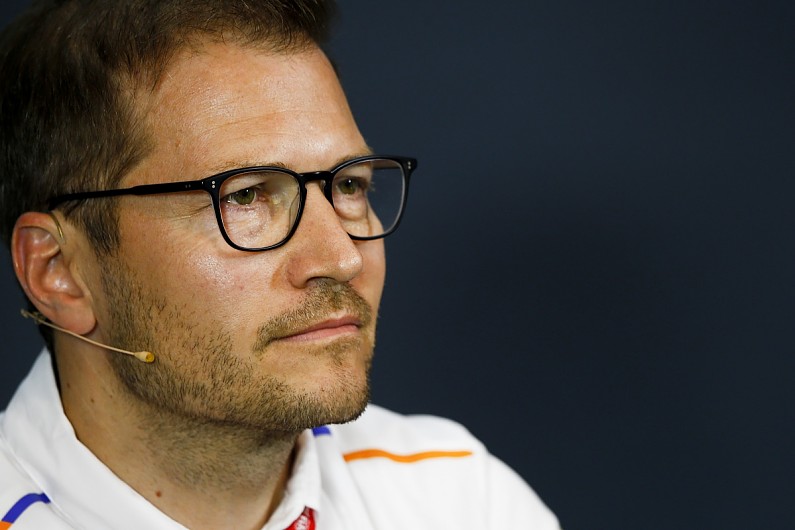 He continued: "It should be a consultative approach that teams get asked for their feedback.
"But there should be a strong authority from the FIA and from F1 to go the way that they think is the right one.
"We have this unique opportunity in F1 and the FIA at the moment where we have very, very strong and experienced guys that have recent F1 experience, which is unique.
"I think they have never been that strong in the past in terms of their own knowledge - with Ross [Brawn] and [Nikolas] Tombazis - so they know exactly what needs to be done in terms of achieving the objectives which we all agree on.
"We are really in favour that they should pull through now with the direction that they have put in the current proposals of the regulations because we are convinced this would be the right thing for the sport."