Red Bull Racing's Pierre Gasly says he made the wrong set-up choice in qualifying for the French Grand Prix, leaving him struggling for pace and ninth on the grid.
Red Bull added downforce to Gasly's car after FP3, but in Q1 the Frenchman found he had lost performance.
Gasly will now start the race on the unfavoured soft tyre, having elected to run the softer compound in Q2 and stuck with them for Q3.
Only he and 10th-placed Antonio Giovinazzi are committed to starting on the softs and with most of the drivers behind likely to avoid the softs, both drivers are likely to have to contend high degradation in the race.
"FP3 was decent, we were sixth," said Gasly. "We made some changes and we thought would be going in the right direction, but we need to analyse.
"We lost a lot of grip and lost a lot of pace, and in the end we could not really run the medium in Q2, so we had to put the soft and the overall pace was not great."
Gasly said team-mate Max Verstappen, who will line-up on the grid in fourth, had not made the same set-up changes ahead of qualifying.
"They kept what they had, and we made the changes. I don't want to make any conclusions now, but what I know is in FP3 we were competitive, we were sixth, with similar pace to Max, and we lost a lot in qualifying, so we need to analyse exactly what we did.
"I don't think we went in the right direction.
"It's too early to know exactly what we're going to do but tomorrow they are [predicting] a really hot day so it's not going to be easy with the soft set but we will have to find a way to make it work.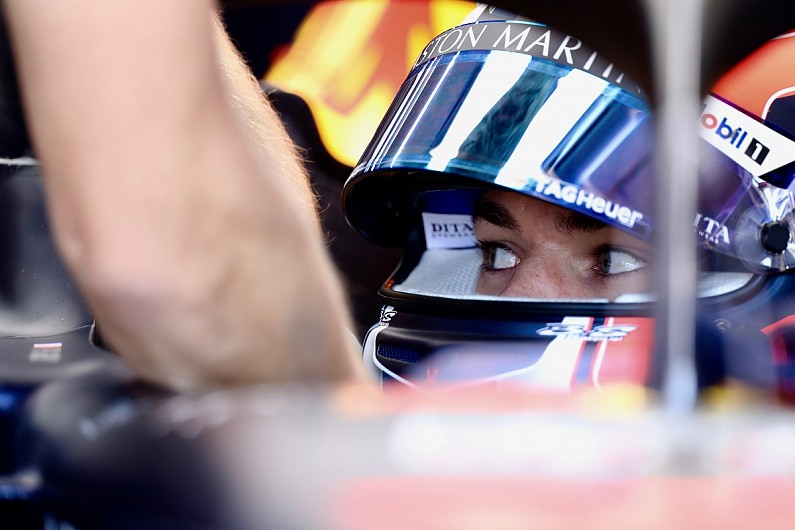 "The guys in front start on mediums, the guys behind I don't expect anyone to start with the softs.
"Maybe there's something we could do with the strategy, a bit different to the others, as we start on a different tyre.
"We need to have a look at everything. But first stint with this tyre is maybe going to be a bit challenging."
Both Gasly and Verstappen are running with an updated Honda engine this weekend in a bid to close the gap at the front to Mercedes and Ferrari, but midfield contenders McLaren enjoyed an impressive showing in qualifying.
"We probably didn't expect to be that close from the midfield coming here with the upgrades we have," said Gasly.
"I think the others have also been pushing and we probably make a step but the others are also recovering and finding new parts and I think McLaren seem to clearly have made quite a step.
"Clearly, on our side, there was something we did wrong for this qualifying but looking at Max and the gap with McLaren, they are quite close so hopefully on other tracks we can have better overall performance.
"I don't have the answer now."